J. Bradley Smith of Arnold & Smith, PLLC answers the question "Should I talk to the police?"
Notes urging loved ones not to give away your criminal plans are never a good idea, especially if you do not want to get caught. This is something would-be ISIS fighter Mohammed Hamzah Khan did not learn before attempting to travel overseas to join and fight with the infamous terrorist group.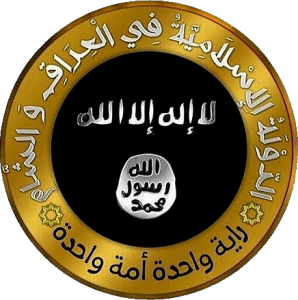 ISIS—a name short for Islamic State in Iraq and Syria—is a terrorist organization that has taken control of much of northwestern Syria and northeastern Iraq. The United States has said the group has as many as 35,000 fighters under its flag. It is also called—most notably by U.S. President Barak Obama—"ISIL," short for Islamic State of Iraq and the Levant. The Levant is a term historically used to refer to an area of the eastern Mediterranean lands now comprised of Syria, Lebanon, Jordan and Israel.
Disillusioned young people from Europe and the United States have been travelling to Syria and Iraq in alarming numbers to join forces with ISIS. James Comey, director of the U.S. Federal Bureau of Investigators, said his agency is aware of at least a dozen Americans fighting for ISIS in Syria. As many as 100, however, have either tried to travel to Syria and were arrested or have travelled there and returned to the United States, Comey said.
Khan planned to fly to Vienna, Austria—in Eastern Europe—and from there planned to fly to Istanbul, Turkey. Turkish troops are fighting ISIS at the Syrian border to prevent fighters from advancing into the NATO-member state. NATO stands for the North American Treaty Organization, a union traditionally comprised of North American and European trading partners. Turkey has been a member of NATO since 1952, and European NATO states have promised to help Turkey in the event of an ISIS invasion.
Khan, who is 19-years-old and hails from Bolingbrook, Illinois—a suburb of Chicago—was outraged that "his U.S. taxes were going to kill his 'Muslim brothers and sisters,'" according to a handwritten letter he allegedly penned to his parents. The United States, joined by several European and Middle Eastern allies, has been engaged in a bombing campaign of ISIS strongholds in Syria and Iraq for several weeks.
Khan viewed the strikes as immoral, and said he did not want his "kids being exposed to filth like this." In the letter, he invited his parents to join him and urged them, in capital letters, "FIRST and FOREMOST… NOT TO TELL THE AUTHORITIES."
Authorities found the note. They also found notes penned by Khan with drawings and arrows showing where he planned to make border crossings into Syria. Khan was arrested at Chicago's O'Hare airport after purchasing an Austrian Airlines ticket. He told FBI agents that he was supposed to meet a contact in Istanbul, who would forward him on to members of ISIS. Khan told agents he wanted to "be involved in some type of public service, a police force, humanitarian work or a combat role."
Khan was charged with attempting to provide material support to a foreign terrorist organization, a charge that carries a maximum sentence of fifteen years in prison and a $250,000 fine.
Arnold & Smith, PLLC is a Charlotte based criminal defense, traffic violation defense and civil litigation law firm servicing Charlotte and the surrounding area. If you or someone you know need legal assistance, please contact Arnold & Smith, PLLC today at (704) 370-2828   or find additional resources here.
About the Author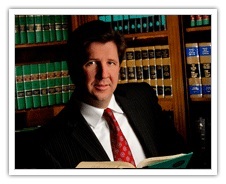 Brad Smith is a Managing Member of Arnold & Smith, PLLC, where he focuses on the areas of criminal defense, DUI / DWI defense and traffic defense.
Mr. Smith was born and raised in Charlotte. He began his legal career as an Assistant District Attorney before entering private practice in 2006.
In his free time, Mr. Smith enjoys traveling, boating, golf, hiking and spending time with his wife and three children.
Sources:
http://www.dailymail.co.uk/news/article-2782539/Feds-Illinois-man-wanted-join-Islamic-State.html
Image Credit: 
http://commons.wikimedia.org/wiki/File:Seal_of_the_Islamic_State_of_Iraq_and_the_Levant.png
See Our Related Video from our YouTube channel:
https://www.youtube.com/user/ArnoldSmithPLLC/videos
See Our Related Blog Posts: