Charlotte DWI Lawyer Brad Smith answers the question: What are the long term effects of being convicted of a crime?
A 29-year-old terminally ill woman is shining her light on "dying with dignity," a cause she hopes she furthers when she kills herself on November 1.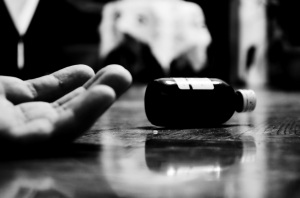 On that date, Brittany Maynard plans to take a lethal dose of a medication prescribed to her by a doctor. She said she plans to "painlessly fade away" in her bedroom, surrounded by her loved ones, with her favorite music playing.
Maynard was diagnosed on New Year's Day this year with Stage 4 glioblastoma, a form of aggressive cancer that would end her life in a matter of months, her doctor told her. Maynard said she is not suicidal. "I want to live," she told People Magazine, but there is no cure for her disease.
After doctors told her what would happen to her body during the final stages of her illness, Maynard said it was a relief to discover an alternative: Death with Dignity. Death on her own terms is an option because, Maynard said, she lives in one of the few states that allows it. Oregon's Death with Dignity Act, passed in 1997, allows "terminally-ill Oregonians to end their lives through the voluntary self-administration of lethal medications, expressly prescribed by a physician for that purpose."
Only five states have so-called "Death with Dignity" laws on the books. North Carolina is not one of them.
While the Tar Heel State has not considered suicide a crime since 1973, a person who assists in a suicide may be subject to criminal liability. Depending on the circumstances, a person assisting in a suicide could be charged with murder.
Then-91-year-old Sharlotte Hydorn of La Mesa, California, told the Daily Beast in 2011 that she was making nearly six-figures annually selling helium-based suicide kits. In one year alone, she said, she sold 1,600 of the kits. She sold one kit to 29-year-old Nick Klonoski. Unlike Maynard, Klonoski, of Eugene, Oregon, was not eligible for a prescription of lethal drugs because he was not terminally ill.
So he bought Hydorn's suicide kit on the internet and rented a helium tank from nearby Party City. He killed himself on December 17, 2010.
Klonoski's death ignited a media firestorm that led ultimately to Hydorn's prosecution and guilty plea for failing to file federal tax returns. She was sentenced to five years supervised probation. Assistant United States Attorney Peter J. Mazza said that since no federal laws criminalize assisted suicide, prosecuting Hydorn for tax evasion "was the best way to stop her."
Before she was stopped, however, potentially thousands of erstwhile healthy individuals may have taken their lives using her $60 kit, for varying reasons. A study that reviewed the findings of North Carolina's chief medical examiner concluded that at least 10 relatively young men died of helium asphyxiation in North Carolina between 2000 and 2008. In each case, the helium appeared to be self-administered, and none of the men had a terminal illness.
Arnold & Smith, PLLC is a Charlotte based criminal defense, traffic violation defense and civil litigation law firm servicing Charlotte and the surrounding area. If you or someone you know need legal assistance, please contact Arnold & Smith, PLLC today at (704) 370-2828   or find additional resources here.
About the Author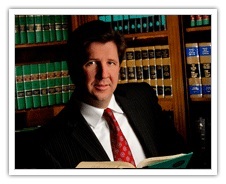 Brad Smith is a Managing Member of Arnold & Smith, PLLC, where he focuses on the areas of criminal defense, DUI / DWI defense and traffic defense.
Mr. Smith was born and raised in Charlotte. He began his legal career as an Assistant District Attorney before entering private practice in 2006.
In his free time, Mr. Smith enjoys traveling, boating, golf, hiking and spending time with his wife and three children.
Sources:
http://www.ncleg.net/enactedlegislation/statutes/html/bysection/chapter_90/gs_90-321.html
http://euthanasia.procon.org/view.resource.php?resourceID=5086
http://www.dailymail.co.uk/news/article-2783176/There-not-cell-body-suicidal-Fearless-newlywed-29-suffering-terminal-brain-cancer-advocates-law-let-end-life-terms.html
http://public.health.oregon.gov/ProviderPartnerResources/EvaluationResearch/DeathwithDignityAct/Pages/index.aspx
http://www.thedailybeast.com/articles/2011/04/27/suicide-kits-the-91-year-old-woman-selling-instant-death-on-the-internet.html
http://www.findagrave.com/cgi-bin/fg.cgi?page=gr&GRid=63664845
http://www.huffingtonpost.com/2012/05/07/sharlotte-hydorn-sentencing_n_1494967.html
Image Credit: 
http://commons.wikimedia.org/wiki/File:%CE%91%CF%85%CF%84%CE%BF%CE%BA%CF%84%CE%BF%CE%BD%CE%AF%CE%B1_%CE%BC%CE%B5_%CF%84%CE%B7%CE%BD_%CE%BB%CE%AE%CF%88%CE%B7_%CF%86%CE%B1%CF%81%CE%BC%CE%AC%CE%BA%CE%BF%CF%85-%CE%B4%CE%B7%CE%BB%CE%B7%CF%84%CE%B7%CF%81%CE%AF%CE%BF%CF%85.jpg
"Suicide with pills" By Manos Bourdakis
See Our Related Video from our YouTube channel:
https://www.youtube.com/user/ArnoldSmithPLLC/videos
See Our Related Blog Posts: