J. Bradley Smith of Arnold & Smith, PLLC responds to "The person that called the police doesn't want to press charges, can I still be prosecuted?"
Some in the media have suggested that the latest teacher-student-sex case to make national news is a victimless crime. The case involves a 17-year-old male student who slept with two of his English teachers—at the same time. Detectives are now investigating rumors that the three made a sex tape of their encounter.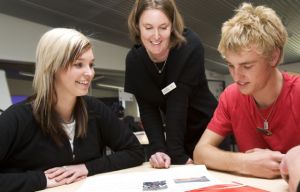 St. Charles Parish, Louisiana sheriff's deputies said yesterday that the encounter between the student and teachers occurred at one of the teacher's apartment on a Friday night after a school football game. The teacher/host has been identified as 24-year-old Rachel Respess. She surrendered herself to authorities yesterday and was charged with one count of carnal knowledge involving a juvenile, one count of indecent behavior, and one count of contributing to the delinquency of a minor.
The second teacher—34-year-old Shelly Dufresne—stands accused of engaging in sexual relations with the same student. She has also been arrested and faces charges. According to media reports, Dufresne is married and is the mother of three young children.
Ironically, one of the three judges who hear felony cases in St. Charles Parish is Dufresne's father, Emile St. Pierre. Judge St. Pierre is the senior judge of the 29th Judicial District Court. Another judge in the district has already recused herself from the case, due to conflict. Before recusing herself, Judge Lauren Lemmon set Dufresne's bond at $200,000 and placed her under house arrest.
In its report on the case, the Washington, D.C.-based Daily Caller wrote that "TWO Teachers Victimized 16-Year-Male Student with Epic THREESOME." The text of the article did not explain why the threesome was "Epic," and it is fair to say the headline was, at the very least, ironic. Commenters to the story closed the loop on the irony, writing such things as "Why didn't something like this happen to me? When I was this kid's age?" and "In what universe is what happened, is considered being victimized? I should have been so lucky back in HS."
It is not clear whether the victim believed he was being victimized. Police began investigating the two teachers last week when school authorities learned that the victim had been "bragging to other students that he was having a sexual relationship with teachers."
Kenner, Louisiana Police Chief Michael T. Glaser pushed back against suggestions that the teachers' crimes were victimless.
"No matter what the sex of the victim is, everyone should be outraged," Glaser said at a Wednesday press conference. He stressed that teachers have a responsibility to students to educate them to ensure their safety. When they cross clearly-delineated boundaries, he said, "[T]he community should be outraged."
In North Carolina, any "teacher, school administrator, student teacher, school safety officer" or coach of any age who engages in a sexual act with a student may be found guilty of a Class G felony. The student must attend the school where the adult works and must be at least four years younger than the adult. An adult who is married to the student is exempted from criminal liability.
The statute does not distinguish between the sexes of victims.
Arnold & Smith, PLLC is a Charlotte based criminal defense, traffic violation defense and civil litigation law firm servicing Charlotte and the surrounding area. If you or someone you know need legal assistance, please contact Arnold & Smith, PLLC today at (704) 370-2828   or find additional resources here.
About the Author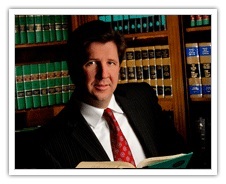 Brad Smith is a Managing Member of Arnold & Smith, PLLC, where he focuses on the areas of criminal defense, DUI / DWI defense and traffic defense.
Mr. Smith was born and raised in Charlotte. He began his legal career as an Assistant District Attorney before entering private practice in 2006.
In his free time, Mr. Smith enjoys traveling, boating, golf, hiking and spending time with his wife and three children.
Sources:
http://www.wcnc.com/story/news/nation-now/2014/10/02/teachers-arrested-over-alleged-threesome-with-students/16615655/
http://dailycaller.com/2014/10/01/update-two-teachers-victimized-16-year-male-student-with-threesome/
http://www.nola.com/crime/index.ssf/2014/10/st_charles_parish_judge_leaves.html
http://www.dailymail.co.uk/news/article-2776606/Married-English-teacher-arrested-carnal-knowledge-juvenile-male-student-overheard-bragging-sex-TWO-teachers-videotaped.html
http://www.huffingtonpost.com/2014/10/01/shelley-dufresne-teacher-sex-rachel-respess_n_5915244.html
http://www.ncleg.net/EnactedLegislation/Statutes/HTML/BySection/Chapter_14/GS_14-27.7.html
Image Credit: 
http://commons.wikimedia.org/wiki/File:Ashs-teacher-and-students.jpg
"Students working with a teacher at Albany Senior High School, New Zealand" by "Mosborne01."
See Our Related Video from our YouTube channel:
https://www.youtube.com/user/ArnoldSmithPLLC/videos
See Our Related Blog Posts:
North Carolina Man Arrested For Sex Crimes After Chaperoning Youth Summer Camp :: Charlotte North Carolina DWI DUI Criminal Attorney Lawyer