J. Bradley Smith of Arnold & Smith, PLLC answers the question "Should I ever plead guilty to a charge?"
In May 2012, Officer John Snyder pulled over 40-year-old David Khoury after he spotted the man driving erratically down a busy stretch of Torresdale Avenue in Holmesberg, Pennsylvania. When he approached the car, Snyder said, he spotted a gun lying on a floor mat. Khoury admitted he did not have a license to carry the unloaded Glock .40-caliber pistol. The Louisville, Kentucky native was booked on felony weapons charges and released on a $50,000 bond.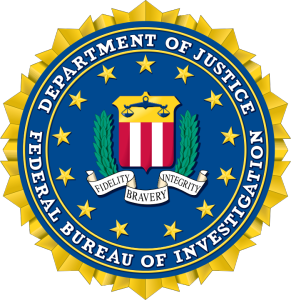 In 2010, an unnamed campaign donor gave $1,000 to the reelection campaign of Judge Joseph Waters, Jr. Judge Waters told the donor to get in touch with him if any of the donor's "people" ran "into a problem." After Khoury's arrest, the donor called Waters and told him about Khoury's felony weapon charge problem. Khoury, the donor said, was the cousin of a business associate.
Judge Waters determined that Khoury's case was set to be heard by another Judge, Dawn Segal. He called Judge Segal and told her to help Khoury, identifying the man as a personal friend. Judge Segal reduced Khoury's charge to a misdemeanor. When Khoury failed to appear for trial, the charge was dropped because court staff could not locate his address. Prosecutors and defense lawyers who worked on Khoury's case could barely remember the man.
It seems David Khoury never existed.
The man Officer Snyder pulled over in May 2012 was an undercover agent working for the Federal Bureau of Investigators. The Bureau, it is claimed, hatched an elaborate trap—creating David Khoury and orchestrating charges against him—to catch a crooked judge. The target was Judge Waters, but the scheme may end the careers of two Pennsylvania judges.
Last week Judge Waters pleaded guilty to federal mail and wire fraud charges. His attorney, Michael Engle, told the Daily Mail that nothing in the Khoury case was real. "The whole sting was orchestrated," he said. Evidently the Bureau had been tipped off that Judge Waters—a Philadelphia municipal court judge—was "corrupt." It is unclear whether Officer Snyder—the officer who arrested Khoury—knew about the sting operation. A green sticky note affixed to Khoury's case file—still housed on an office shelf in the Philadelphia Criminal Justice Center—provides that the case was "Withdrawn – FBI."
For her part, Judge Segal has been suspended from the bench by the Pennsylvania Supreme Court. The state's Judicial Conduct Board is investigating whether Judge Segal acted inappropriately in reducing Khoury's charges. Judge Segal's attorney, Stuart L. Haimowitz, said Judge Segal made the right ruling. He said whether the Khoury case had been real or fake, she would have made the same ruling. Federal prosecutors, however, have said Judge Segal's ruling lacked "a proper legal basis."
While it is not the first time that federal authorities have orchestrated fictitious criminal matters in order to uncover corruption in the judicial system, the practice is rare and it does not always work. An attempt to catch former Philadelphia Traffic Court Judge Michael J. Sullivan accepting a bribe to fix a traffic ticket backfired when Judge Sullivan rejected a bribe offer. Judge Sullivan was acquitted on corruption charges earlier this year.
Arnold & Smith, PLLC is a Charlotte based criminal defense, traffic violation defense and civil litigation law firm servicing Charlotte and the surrounding area. If you or someone you know need legal assistance, please contact Arnold & Smith, PLLC today at (704) 370-2828   or find additional resources here.
About the Author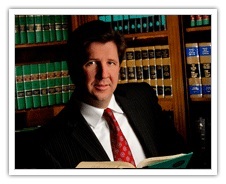 Brad Smith is a Managing Member of Arnold & Smith, PLLC, where he focuses on the areas of criminal defense, DUI / DWI defense and traffic defense.
Mr. Smith was born and raised in Charlotte. He began his legal career as an Assistant District Attorney before entering private practice in 2006.
In his free time, Mr. Smith enjoys traveling, boating, golf, hiking and spending time with his wife and three children.
Sources:
http://www.dailymail.co.uk/news/article-2772881/FBI-agents-invented-defendant-catch-judge.html
http://articles.philly.com/2014-09-29/news/54404526_1_khoury-criminal-charges-felony-gun-charges
Image Credit: 
"US-FBI-ShadedSeal" by Federal Bureau of Investigation – Extracted from PDF version of a DNI 100-day plan followup report (direct PDF URL here).. Licensed under Public domain via Wikimedia Commons – http://commons.wikimedia.org/wiki/File:US-FBI-ShadedSeal.svg#mediaviewer/File:US-FBI-ShadedSeal.svg
See Our Related Video from our YouTube channel:
https://www.youtube.com/user/ArnoldSmithPLLC/videos
See Our Related Blog Posts: