Charlotte DWI and Criminal Defense Attorney J. Bradley Smith of Arnold & Smith, PLLC answers the question "If I simply intend to plead guilty, why do I need a lawyer?"
Charlotte-Mecklenburg police officers arrested two Charlotte eye doctors on Tuesday and charged them with trafficking in opiates, obtaining a controlled substance by fraud, and larceny.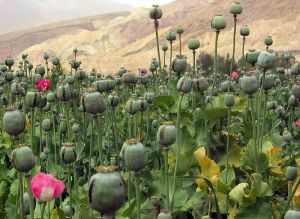 A patient of Dr. Benjamin Lanier Hobbs and Dr. Samuel Ryan Hobbs said he was given a prescription for hydrocodone and told to return to Clear View Eye Care—where the doctors worked—once it was filled. The patient complied, but said when he brought the pills to the doctors' office, the doctors removed a portion of the pills from the bottle before returning the bottle to him.
Detectives told Charlotte's WBTV that the doctors prescribed large amounts of hydrocodone to patients. Detectives executed search warrants at the doctors' offices in order to seize records relating to unknown victims.
The doctors' arrest follows several other high-profile drug trafficking cases involving Charlotte-area doctors. Law enforcement officials say the over-prescribing of drugs and doctor involvement in prescription drug trafficking is a troubling trend.
Aside from marijuana, prescription and over-the-counter drugs are the most commonly abused substances in the United States by adults and children aged 14 and older. The most commonly abused drugs are pain relievers, stimulants and anti-depressants.
For many years, people extracted pseudoephedrine from cold medications in order to make methamphetamine. Law enforcement caught on to that and lobbied the state legislature. Now in order to get a medication containing pseudoephedrine, North Carolinians have to present photo identification. Their purchases of medicine containing the substance are tracked, and the amount a person can purchase is limited.
Drug users moved on to the next thing, and so did drug makers. Drug makers altered the chemical makeup of over-the-counter medications. Many over-the-counter medications now feature a synthetic substance known as Dextromethorphan. When taken at the recommended dosage, Dextromethorphan can effectively reduce coughing. Abusers take more, and experience effects ranging from distorted visual perceptions to a feeling of complete dissociation from one's body. Long-term abuse of the drug can cause psychological and behavioral problems.
Aside from over-the-counter drugs, Americans commonly abuse drugs prescribed to them to deal with pain, to treat Attention Deficit Hyperactivity Disorder, or to treat psychological illnesses including depression. Many people believe that drugs prescribed by a doctor are safer than illicit "street" drugs. This misapprehension has led to the formation of countless addictions and has ruined many lives.
Pain relievers like Vicodin and Oxycontin are the most commonly abused doctor-prescribed drugs in the United States. Most pain medicines are derived from the opium poppy plant. Drug manufacturers use tar from opiate poppies to make potent pain medications like morphine and codeine. A drug called hydrocodone is formed by synthesizing hydrogen atoms with codeine. Hydrocodone has been combined with acetaminophen—a low-level pain reliever—and other compounds to form Vicodin. Oxycontin is formed in largely the same manner. At its root, it is an opioid pain reliever derived from opiate poppies.
These same opiate poppies are used by black-market drug makers and distributors to make heroin. That is why Oxycontin is sometimes described as "hillbilly heroin." People obtain prescriptions for the time-release drug and then crush the tablets. They then swallow or snort the dust or mix it in water and then inject it.
If you or someone you know has been charged with a drug crime, give us a call today to set up an appointment. Arnold & Smith, PLLC is a Charlotte based criminal defense, traffic violation defense and civil litigation law firm servicing Charlotte and the surrounding area. If you or someone you know need legal assistance, please contact Arnold & Smith, PLLC today at (704) 370-2828   or find additional resources here.
About the Author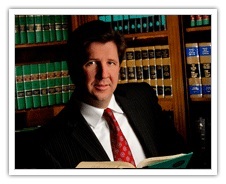 Brad Smith is a Managing Member of Arnold & Smith, PLLC, where he focuses on the areas of criminal defense, DUI / DWI defense and traffic defense.
Mr. Smith was born and raised in Charlotte. He began his legal career as an Assistant District Attorney before entering private practice in 2006.
In his free time, Mr. Smith enjoys traveling, boating, golf, hiking and spending time with his wife and three children.
Sources:
http://www.wbtv.com/story/26608181/report-charlotte-doctors-arrested-for-prescription-drug-trafficking
http://www.drugabuse.gov/publications/drugfacts/prescription-over-counter-medications
http://www.cesar.umd.edu/cesar/drugs/dxm.asp
http://www.michaelshouse.com/hydrocodone-rehab/history-of-hydrocodone/
http://www.narconon.org/drug-information/codeine-history.html
http://www.rxlist.com/vicodin-drug.htm
http://www.webmd.com/pain-management/features/oxycontin-pain-relief-vs-abuse
http://www.drhobbseyecarecenter.com/
Image Credit: 
"Afghanistan 16" by davric – collection personnelle. Licensed under Public domain via Wikimedia Commons –
http://commons.wikimedia.org/wiki/File:Afghanistan_16.jpg#mediaviewer/File:Afghanistan_16.jpg
See Our Related Video from our YouTube channel:
https://www.youtube.com/user/ArnoldSmithPLLC/videos
See Our Related Blog Posts:
Charlotte's Growing Heroin Problem
North Carolina Strip Club Raid Results In Charges For 17 Employees and Patrons :: Charlotte North Carolina DWI DUI Criminal Attorney Lawyer