J. Bradley Smith of Arnold & Smith, PLLC answers the question "Should I talk to the police?"
Bradley Cooper—not the actor—was convicted of first-degree murder in 2011 after a 36-day trial that featured testimony from over 100 witnesses. That was all for naught. The Court of Appeals overturned the verdict in 2013 after ruling that Cooper's defense team was prematurely foreclosed by the trial court from adequately investigating the reasons given by law-enforcement officers for not turning over evidence extracted from Mr. Cooper's computer.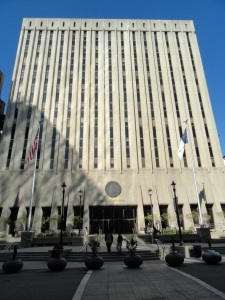 From the very beginning, Cooper's defense lawyers argued that the investigation into Nancy Cooper's death was flawed. The crucial piece of evidence linking Cooper to his wife's slaying was a Google Maps search that investigators said Cooper made in order to hide his wife's body. Cooper did not testify at the 2011 trial; he told investigators that his wife went jogging and never returned.
That story changed in court in Raleigh on Monday, when Cooper acknowledged killing his wife and dumping her body on Fielding Drive. Assistant District Attorney Howard Cummings told the court that Nancy Cooper had been strangled.
Cooper agreed to consent to the adoption of his daughters, who are now eight and ten-years-old, respectively. They will be adopted by Nancy Cooper's sister. The agreement between Cooper and the State also meant that Cooper would plead guilty to second-degree murder and receive credit for the more-than-five years he has spent in jail awaiting disposition of his case.
Superior Court Judge Paul Gessner sentenced Cooper, who is 40, to at least twelve years in prison. Given credit for time served, Cooper could be out of prison well before he turns 50.
Cooper's trial pulled back the curtain on Cary's "big house" social scene, "where neighbors fell into duplicitous relationships or extramarital trysts after getting together for board-game nights, backyard barbecues or Halloween parties," according to the Raleigh News & Observer. The Coopers were not immune from marital difficulties, and Nancy Cooper had hired a family law attorney and planned to move out of the home she shared with Bradley Cooper and their two small children.
The couple had attended a party at a neighbor's house the night before Nancy Cooper disappeared. Witnesses said the Coopers argued at the party. Nancy Cooper was reported missing the following day. Her body was found not far from the Cooper's home. An examination of her body showed that she had been killed sometime between midnight—when she was seen leaving the party—and noon the following day.
Both of the Coopers were Canadian. Friends described Nancy Cooper as a former career woman who had to rely on Bradley for support because she had not yet ascertained the necessary legal documents to work in the United States. Friends of the Coopers described Bradley as controlling, giving his wife an allowance but restricting her access to the couple's bank accounts. Numerous witnesses testified regarding the Coopers' crumbling marriage.
The guilty plea was a long time coming for Nancy Cooper's family. Her mother, Donna Rentz, said she wished Bradley Cooper had explained "what he did and why he did it," but said that now that he had acknowledged the crime, the family can move on.
Arnold & Smith, PLLC is a Charlotte based criminal defense, traffic violation defense and civil litigation law firm servicing Charlotte and the surrounding area. If you or someone you know need legal assistance, please contact Arnold & Smith, PLLC today at (704) 370-2828   or find additional resources here.
About the Author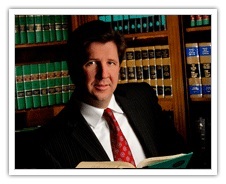 Brad Smith is a Managing Member of Arnold & Smith, PLLC, where he focuses on the areas of criminal defense, DUI / DWI defense and traffic defense.
Mr. Smith was born and raised in Charlotte. He began his legal career as an Assistant District Attorney before entering private practice in 2006.
In his free time, Mr. Smith enjoys traveling, boating, golf, hiking and spending time with his wife and three children.
Sources:
http://www.charlotteobserver.com/2014/09/22/5192099/brad-cooper-pleads-guilty-to-second.html#.VCCSIvldVS0
http://appellate.nccourts.org/opinions/?c=2&pdf=29994
http://abc11.com/news/brad-cooper-could-accept-plea-deal/317858/
Image Credit: 
http://upload.wikimedia.org/wikipedia/commons/8/82/Wake_County_Courthouse_-_Raleigh%2C_NC_-_DSC05816.JPG
See Our Related Video from our YouTube channel:
https://www.youtube.com/user/ArnoldSmithPLLC/videos
See Our Related Blog Posts:
Victim's statement of forgiveness causes court to reconsider sentence in hit-and-run case
North Carolina Man Says Murder Occurred While He Was Sleepwalking :: Charlotte North Carolina DWI DUI Criminal Attorney Lawyer