Charlotte DWI and Criminal Defense Attorney J. Bradley Smith of Arnold & Smith, PLLC answers the question "Can the police search my car without a warrant?"
When the humanity of the future looks back at our American age, they may properly describe it as the age of rules, an age in which personal freedom may be exercised only with certain caveats. Those caveats seem always to be expanding.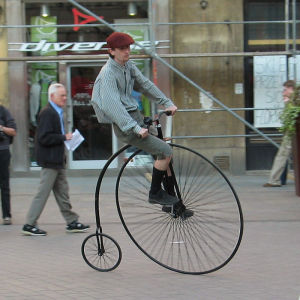 A person in North Carolina can drive a motor vehicle on a public roadway, for instance, but only upon certain conditions. The motor vehicle the person is operating must be insured. It must have been inspected within a year and contain, on its license plate, proof of the inspection. The motor vehicle must be affixed with a valid license plate. The driver must possess a valid driver's license. The driver and all occupants must restrain themselves with seatbelts. Of course, the driver must obey all traffic laws. Violations of any of these rules subject a person to criminal or administrative penalties.
All these rules have some people opting for bikes, and I don't mean motorcycles. Municipalities like the City of Charlotte and Mecklenburg County have been encouraging bicycle use for years. Increased bicycle use for transportation cuts down on traffic congestion and is better for the environment, they say. That has led urban planners to cut heavily travelled urban roadways like Charlotte's East Boulevard from four lanes to two lanes and, at the same time, to install pedestrian and cyclist-friendly bicycle lanes, sidewalks and crosswalks.
In general, bicycles may be a frustrated automobile driver's ticket to a simpler life. Not so fast, says Rowan County Commissioner Craig Pierce. Pierce thinks anyone who rides a bicycle on a state highway—including in bike lanes—should be required to have a driver's license, to carry a policy of liability insurance on the bike, to register the bike and to pay property taxes on it. Pierce said when he went to the beach and bought a golf cart, he found out that if he drove the golf cart on a public road, he had to "put a tag on it, it has to be inspected, it has to have seatbelts, it has to have lights, it has to turn signals, has to have a rearview mirror, it has to have a horn, has to have a windshield wiper…"
What's good for the goose, Pierce implied, is good for the gander. This he realized as he sat in his golf cart one day watching people pedal past on their bikes. What if they had an accident? What if their bikes weren't insured? What if their bikes weren't registered? Why should golf-cart owners and motor-vehicle operators be subject to all these rules, but not cyclists?
Pierce said federal, state and local officials are spending tax money on developing bike lanes and spearheading bike-use initiatives. Because of that, he said, cyclists "should step up and have the same requirements as motor vehicles."
Pierce's proposal was sent to the North Carolina Association of County Commissioners. It may be voted on by county representatives as early as next year.
Arnold & Smith, PLLC is a Charlotte based criminal defense, traffic violation defense and civil litigation law firm servicing Charlotte and the surrounding area. If you or someone you know need legal assistance, please contact Arnold & Smith, PLLC today at (704) 370-2828   or find additional resources here.
About the Author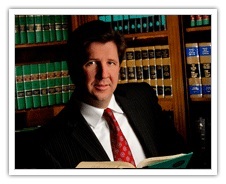 Brad Smith is a Managing Member of Arnold & Smith, PLLC, where he focuses on the areas of criminal defense, DUI / DWI defense and traffic defense.
Mr. Smith was born and raised in Charlotte. He began his legal career as an Assistant District Attorney before entering private practice in 2006.
In his free time, Mr. Smith enjoys traveling, boating, golf, hiking and spending time with his wife and three children.
Sources:
http://www.wbtv.com/story/26554851/rowan-commissioner-wants-state-to-consider-making-bike-riders-be-licensed-have-insurance-reigstration
http://www.nhtsa.gov/About+NHTSA/Traffic+Techs/current/Primary+Enforcement+of+Seat+Belt+Use+Laws+Saves+Lives+and+Reduces+Injuries
http://charmeck.org/city/charlotte/Transportation/PedBike/Documents/ChapterSix070708.pdf
http://www.fhwa.dot.gov/environment/bicycle_pedestrian/resources/data/benefits_research.cfm
Image Credit: 
"Ordinary bicycle02" by Nova – Own work. Licensed under Creative Commons Attribution-Share Alike 3.0 via Wikimedia Commons – http://commons.wikimedia.org/wiki/File:Ordinary_bicycle02.jpg#mediaviewer/File:Ordinary_bicycle02.jpg
See Our Related Video from our YouTube channel:
https://www.youtube.com/user/ArnoldSmithPLLC/videos
See Our Related Blog Posts: