Charlotte DWI Lawyer Brad Smith answers the question: What are the long term effects of being convicted of a crime?
North Carolina's death row houses 152 inmates awaiting execution. The state has not executed an inmate since 2006. A series of lawsuits brought by death-row inmates in 2007 led to what some call a "de facto moratorium." Those lawsuits are still pending.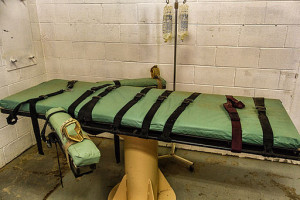 Now a group called "North Carolina Conservatives Concerned about the Death Penalty" is pushing state lawmakers to consider whether replacing the death penalty with life-in-prison-without-the-possibility-of-parole would be prudent in light of recent death-penalty developments in the Tar Hell state and elsewhere. Raleigh-based political consultant Ballard Everett is the group's "coordinator." According the Associated Press, the group's membership includes current or former Republican Party chairmen from at least three North Carolina counties.
The state legislature passed a law last year aimed at resuming capital punishment. Last October, the Department of Public Safety issued a new set of protocols for carrying out death sentences. The "Execution Procedure Manual" provides for the administration of a single drug—Pentobarbital—to execute inmates.
Pentobarbital isn't the easiest drug to find in the world, at least for states seeking to use it in lethal injections. The drug's European manufacturers—located in countries that oppose the death penalty—refuse to sell the drug to states and departments that may use it to carry out death sentences.
The State of Oklahoma ran out of Pentobarbital after its supplier refused to provide any additional doses of the drug. It could not obtain any more, in spite of "nothing short of a Herculean effort," according to that state's Assistant Attorney General.
So the state switched its protocol and used on inmate Clayton Lockett a three-drug cocktail including midazolam, which causes unconsciousness, vecuronium bromide, which stops respiration, and potassium chloride, which was supposed to stop Lockett's heart. After the drugs were administered intravenously, a doctor determined that Lockett's vein had collapsed and not enough of the drugs had been administered to kill him. The Oklahoma Department of Corrections did not have enough additional drugs on hand to finish the job. According to witnesses, Lockett was seen writhing in pain and was still alive, with his head lifted, when officials closed the blinds on the execution chamber. Lockett died a short time later of a heart attack.
The Lockett execution followed the Jan. 16 execution of an Ohio man who could be seen gasping and choking after being administered a new drug cocktail and the Jan. 6 Oklahoma execution of Michael Wilson, whose last words were: "I feel my whole body burning."
The question, from a Constitutional standpoint, is whether Pentobarbital or drug-compound-substitutes constitute "cruel and unusual punishment." The 8th Amendment to the United States Constitution prohibits the infliction of punishment that is "cruel and unusual." The lawsuit brought by North Carolina death row inmates against the Secretary of the Department of Public Safety and the warden of Central Prison alleges that North Carolina's execution protocol violates their 8th Amendment rights.
Alex Kozinski, chief justice of the United States 9th Circuit Court of Appeals, suggested after an alleged botched execution in Arizona earlier this year that "If we, as a society, cannot stomach the splatter from an execution carried out by firing squad, then we shouldn't be carrying out executions at all." Kozinski said a firing squad would inflict instant death, without fail.
These battles over the death penalty are being fought largely around the margins—focusing on whether the manner in which death is inflicted is "cruel and unusual" and whether one drug cocktail is better than another. Perhaps as a state and as a society we need to address the big question: Are we going to execute people? If not, then perhaps we should take up the ideas of the North Carolina Conservatives Concerned about the Death Penalty.
If so, perhaps Judge Kozinski has a point.
Arnold & Smith, PLLC is a Charlotte based criminal defense, traffic violation defense and civil litigation law firm servicing Charlotte and the surrounding area. If you or someone you know need legal assistance, please contact Arnold & Smith, PLLC today at (704) 370-2828   or find additional resources here.
About the Author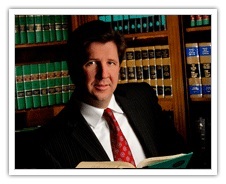 Brad Smith is a Managing Member of Arnold & Smith, PLLC, where he focuses on the areas of criminal defense, DUI / DWI defense and traffic defense.
Mr. Smith was born and raised in Charlotte. He began his legal career as an Assistant District Attorney before entering private practice in 2006.
In his free time, Mr. Smith enjoys traveling, boating, golf, hiking and spending time with his wife and three children.
Sources:
http://www.wbtv.com/story/26542779/nc-conservative-group-wants-lawmakers-to-reconsider-capital-punishment
https://www.ncdps.gov/index2.cfm?a=000003,002240,002327
http://www.charlotteobserver.com/2014/03/20/4781102/drug-shortages-and-the-death-penalty.html#.VBh6TPldVS0
https://www.ncdps.gov/div/AC/Protocol.pdf
http://www.newsobserver.com/2014/04/30/3824603/whats-the-death-penalty-status.html
http://ballardeverett.com/?page_id=5
http://www.cnn.com/2014/05/01/us/oklahoma-botched-execution/
http://www.csmonitor.com/USA/Justice/2014/0725/Bring-back-firing-squads-US-judge-says-after-prolonged-Arizona-execution-video
http://www.law.cornell.edu/constitution/eighth_amendment
http://appellate.nccourts.org/opinions/?c=2&pdf=30838
Image Credit: 
http://commons.wikimedia.org/wiki/File%3APenitentiary_of_New_Mexico_-_Lethal_Injection_Bed.jpg
See Our Related Video from our YouTube channel:
https://www.youtube.com/user/ArnoldSmithPLLC/videos
See Our Related Blog Posts:
Arizona man's "botched" execution fans flames of anti-death penalty sentiment
North Carolina Death Row Inmate Challenges Sentence under Racial Justice Act