Charlotte DWI and Criminal Defense Attorney J. Bradley Smith of Arnold & Smith, PLLC answers the question "Is there more than one way for police to convict a DWI?"
A man who authorities said shot to death the drunk driver who killed his two sons has now left his home over fears of vigilante reprisals. The man, David Barajas, was pushing his stalled pickup truck along an Alvin, Texas road in December of 2012 with the assistance of his sons, ages 11 and 12, when 20-year-old Jose Banda plowed into them, killing the two boys.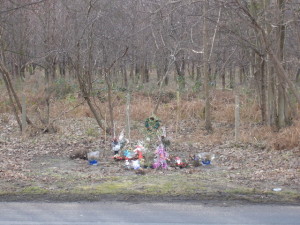 911 calls made from the scene captured the sound of Banda's shooting. Banda was killed instantly. Barajas fought to revive his boys until police arrived, and was covered in their blood when he was arrested.
Police charged Barajas with Banda's murder; prosecutors alleged that Barajas killed Banda in a fit of rage. They alleged that Barajas went to his home—about 100 yards from the crash site—and retrieved a gun which he then used to shoot Banda. The gun was never found, and little physical evidence connected Barajas to Banda's shooting. No witnesses saw Barajas shoot Banda, and gunshot residue tests performed on Barajas were negative. A search of Barajas' home failed to turn up evidence linking him to Banda's killing.
Barajas' attorney, Sam Cammack, said Barajas didn't kill Banda and was only focused on saving his two boys. Three witnesses for the State admitted that gunfire could be heard well after Banda had been shot, raising the possibility that the shooter was still at large. A Texas jury agreed, acquitting Barajas on Aug. 27.
Barajas told the Daily Mail that he is fearful of returning to his home. He said he has seen cars driving by the residence slowly and heard rumors of threats that he said may emanate from family or friends of Banda or alleged gang affiliates. "I own my property but I cannot return to it," Barajas said.
Barajas and others have also taken note of empty milk containers that have been tossed onto the ground near the white crosses that mark the spots where Banda and the Barajas boys perished. Some in the Latino community say these are part of a witchcraft ritual. When a Daily Mail reporter visited the site, she found that one of the crosses devoted to the Barajas boys had been snapped in half, balloons had been popped and shredded, and litter was spread among the plastic flowers.
Banda's killing tore apart the small community 30 miles from Houston. The day Barajas went on trial for Banda's killing, life-size cutouts of the dead boys were paraded outside the courthouse, while inside, some 25 members of the Barajas family and as many as 20 relatives of Banda "filled the public benches," according to the Daily Mail.
Judge Terri Holder observed that the case was difficult for everyone involved. "Everyone in here has lost someone they loved," she told both families near the start of Barajas' trial.
Barajas echoed those sentiments. "They lost a son," he said of the Banda family. "I lost my children. We will never get them back and that is something I think of every minute of the day."
Now a free man, Barajas said he still imprisoned by the fear that someone will harm him or his family to avenge Banda's death. "I fear that I could be outside one day cleaning up or something and they could come over and hurt me or my family," he said.
After Barajas' acquittal, Brazorio County District Attorney Jeri Yenne said authorities were not looking for any other suspects in Banda's death.
Arnold & Smith, PLLC is a Charlotte based criminal defense, traffic violation defense and civil litigation law firm servicing Charlotte and the surrounding area. If you or someone you know need legal assistance, please contact Arnold & Smith, PLLC today at (704) 370-2828   or find additional resources here.
About the Author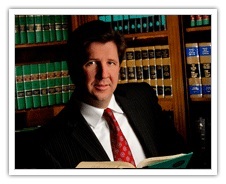 Brad Smith is a Managing Member of Arnold & Smith, PLLC, where he focuses on the areas of criminal defense, DUI / DWI defense and traffic defense.
Mr. Smith was born and raised in Charlotte. He began his legal career as an Assistant District Attorney before entering private practice in 2006.
In his free time, Mr. Smith enjoys traveling, boating, golf, hiking and spending time with his wife and three children.
Sources:
http://www.dailymail.co.uk/news/article-2748266/I-m-frightened-I-m-jumpy-cars-drive-slowly-Father-cleared-shooting-death-drunk-driver-killed-two-sons-reveals-s-forced-home-fearing-revenge-attacks.html
http://www.cbsnews.com/news/jury-finds-texas-dad-not-guilty-of-murdering-sons-killer/
Image Credit: 
http://upload.wikimedia.org/wikipedia/commons/c/cf/Roadside_memorial_-_geograph.org.uk_-_1105654.jpg
See Our Related Video from our YouTube channel:
https://www.youtube.com/user/ArnoldSmithPLLC/videos
See Our Related Blog Posts:
North Carolina Man Charged For Deadly DUI
North Carolina Man Charged With DWI After Crashing Into State Troopers With Child In Back Seat :: Charlotte North Carolina DWI DUI Criminal Attorney Lawyer