J. Bradley Smith of Arnold & Smith, PLLC answers the question "Can I be arrested without evidence against me?"
Bill Stevenson became the latest North Carolina magistrate to resign his post in the wake of court rulings that paved the way for same-sex marriages to being in the Tar Heel State. The Gaston County magistrate—like at least six others in the state—cited religious objections to same-sex marriage as the reason for his resignation.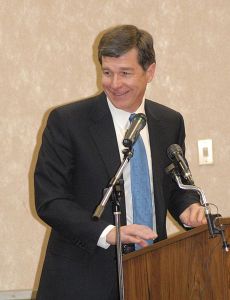 Magistrates, judges and clerks were warned by North Carolina's Administrative Office of the Courts that if they refused to officiate same-sex weddings, they could be suspended, removed from office, or face criminal charges. Refusing to perform same-sex weddings, a memo warned, constituted a willful violation of a magistrate's duty to uphold the Constitution of the United States.
The magistrates may be wondering exactly who is bound by the law, since the state's highest law-enforcement official—Attorney General Roy Cooper—announced in July that he would not defend North Carolina's State Constitutional Amendment banning same-sex marriage. At the time, Cooper correctly predicted that the Amendment would be overturned, but it is undisputed that he instructed justice department attorneys to ignore then-existing law when he ordered them to "stop making arguments we will lose, and instead move forward."
Cooper was not alone. At least seven other state attorneys general refused to enforce bans on same-sex marriage. In each case, the attorneys declared that state laws or state constitutional amendments banning same-sex marriage either violated the Constitution or created ethical conflicts for lawyers asked to defend the bans.
Refusing to enforce laws is not a phenomenon limited to the same-sex marriage issue. In 2012, the states of Colorado and Washington decriminalized marijuana. Federal laws—still applicable in both states—still criminalized the sale, possession and use of marijuana, but Attorney General Eric Holder announced in 2013 that as long as drug sales did not interfere with federal anti-trafficking priorities, recreational and medicinal pot users and purveyors in the states would not be prosecuted.
In Maryland, Wicomico County Sheriff Mike Lewis said he will not enforce that state's Firearms Safety Act because he gets his orders from county citizens, not from the governor. Like same-sex marriage defenders, Lewis premised his decision not to enforce Maryland's strict gun-control measures on the Constitution, saying he had a duty to stand up for citizens' Second–Amendment rights. Lewis said sheriffs like him have a responsibility to push back against the "federal government's continual encroachment on citizens' lives and rights."
In New Orleans, Mayor Mitch Landrieu's administration announced in May that it would not enforce a longstanding ban on playing musical instruments in city streets between 8:00 p.m. and 9:00 a.m. City Attorney Sharonda Williams said she thought the ban was unconstitutional. As a result, police were instructed to ignore the ban's timeframe and instead monitor the loudness of noise and music to determine whether it fell afoul of the ban. Williams pushed back against residents and advocacy groups who wanted the ban enforced, saying she feared enforcement of the ban would produce lawsuits challenging its constitutionality.
Numerous organizations have challenged the federal Affordable Care Act's mandate, which requires the inclusion of abortion-inducing drugs, contraception and sterilization in subsidized health-insurance plans. In early October, a lawsuit brought by the Media Research Center challenging the mandate on religious grounds was dismissed because the Obama administration announced that it was not "enforcing, and has no plans to penalize or enforce, the contraceptive mandate against the MRC."
These decisions by state and federal officials to disregard the law raise an interesting philosophical question: Exactly who is bound by the law?
Evidently, North Carolina magistrates are, while other officials are not.
If elected and unelected officials can simply decide which laws they will obey and which laws they will not obey, what is the point of having laws? Why not simply elect officials and let them decide, ad hoc, what the law is?
Arnold & Smith, PLLC is a Charlotte based criminal defense, traffic violation defense and civil litigation law firm servicing Charlotte and the surrounding area. If you or someone you know need legal assistance, please contact Arnold & Smith, PLLC today at (704) 370-2828   or find additional resources here.
About the Author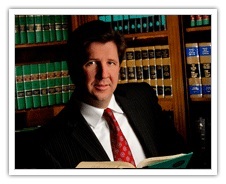 Brad Smith is a Managing Member of Arnold & Smith, PLLC, where he focuses on the areas of criminal defense, DUI / DWI defense and traffic defense.
Mr. Smith was born and raised in Charlotte. He began his legal career as an Assistant District Attorney before entering private practice in 2006.
In his free time, Mr. Smith enjoys traveling, boating, golf, hiking and spending time with his wife and three children.
Sources:
http://www.charlotteobserver.com/2014/10/27/5270949/gaston-magistrate-resigns-over.html#.VE-alPnF9S0
http://www.journalnow.com/news/state_region/nc-magistrates-resign-over-gay-marriage-rulings/article_ee6c4522-4db6-5ef2-91ca-62f2b310f611.html
http://www.washingtonpost.com/blogs/govbeat/wp/2014/02/20/six-attorneys-general-wont-defend-their-own-states-gay-marriage-bans/
http://www.usatoday.com/story/news/nation/2013/08/29/justice-medical-marijuana-laws/2727605/
http://www.washingtonpost.com/local/dc-attorney-general-plans-to-seek-stay-of-ruling-overturning-districts-handgun-ban/2014/07/27/00d9e9d0-15c5-11e4-9349-84d4a85be981_story.html
http://marylandreporter.com/2014/08/20/gun-wars-wicomico-co-sheriff-among-many-who-wont-enforce-some-gun-bans/
http://www.nola.com/politics/index.ssf/2014/05/new_orleans_street_music_curfe.html
http://www.zenit.org/en/articles/obama-administration-says-it-won-t-enforce-contraception-mandate-against-media-group
http://www.wsoctv.com/news/news/state-regional/nc-attorney-general-wont-defend-gay-marriage-ban/ngp6N/
Image Credit: 
http://commons.wikimedia.org/wiki/File:Roycooper.jpg
Photo by Airman 1st Class Mindy Bloem
See Our Related Video from our YouTube channel:
https://www.youtube.com/user/ArnoldSmithPLLC/videos
See Our Related Blog Posts: