J. Bradley Smith of Arnold & Smith, PLLC answers the question "Can I be arrested without evidence against me?"
Two Mecklenburg County Superior Court judges have indicated that they may be willing to unseal court records detailing how law-enforcement officers have used secret surveillance of cellphones and other wireless devices in closed investigations.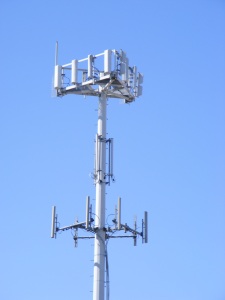 Superior Court Judge Richard Boner told the Charlotte Observer that the legal justification for sealing court records ends "once everything is over and done with" in a case. Superior Court Judge Robert Bell also indicated a willingness to consider unsealing some court orders that authorized the use of secret surveillance.
The surveillance equipment—known as StingRay, Hailstorm, AmberJack or TriggerFish—imitates a cellphone tower and enables officers to uncover the location of cellphones and wireless devices in the area, their serial numbers and other information. Charlotte-Mecklenburg Police have denied using the surveillance equipment to eavesdrop on conversations or store data from innocent people.
A number of Charlotte criminal defense attorneys told the Observer that they were unaware of CMPD's use of the equipment until the Observer's recent stories on the matter. In the stories, CMPD acknowledged that law-enforcement officers have been using the surveillance equipment for at least eight years.
Last Friday, the Observer and news partner WBTV filed a petition in Mecklenburg County Superior Court seeking to unseal records pertaining to the secret surveillance dating back to 2006. The news outlets want questions answered about the circumstances in which law-enforcement officers use the equipment.
Criminal defense attorneys, meanwhile, are wondering why they are just now learning about the surveillance, when law-enforcement officials and prosecutors were under a duty to disclose all potentially exculpatory evidence in literally thousands of cases over the timeframe in which CMPD has acknowledged using the equipment.
Charlotte City Manager Ron Carlee wrote in a recently released memorandum that the city can only provide limited information about the technology because it signed a nondisclosure agreement with the Federal Bureau of Investigators.
Mecklenburg County District Attorney Andrew Murray said that his office complies with the law and provides to criminal defendants information it receives from law-enforcement officials.
The FBI, meanwhile, argues that information regarding the surveillance equipment should remain secret because of its ties to national security. If details are uncovered, criminals and terrorists could use the same to avoid detection by law-enforcement and national-security officers.
The Observer and WBTV argue that keeping documents relating to the surveillance equipment sealed threatens one of the bedrock principles of American democracy: governmental transparency.
Defense attorneys argue that imagined criminals and terrorists who might avoid detection after gathering details about the surveillance do not trump the Constitutional rights of criminal defendants to potentially exculpatory evidence. In general, prosecutors must provide all reports, notes and other investigative evidence in criminal prosecutions to defense attorneys. The Mecklenburg County District Attorney's office has acknowledged that it has known for some time that law-enforcement officials were using the surveillance equipment in criminal investigations. Defense attorneys, however, have been kept in the dark, and Charlotte criminal defense attorney Noell Tin said he was "profoundly disturbed" by the revelations.
Aside from the failure to provide information regarding the surveillance to defendants in criminal cases, as required by law, Tin said the surveillance is a violation of the Fourth Amendment's prohibition on unreasonable searches and seizures.
Judge Boner said he would like to see a balance struck between law-enforcement's duty to keep the public safe and the public's right to know law-enforcement's methods. Boner said he has no reason to believe that law-enforcement officials abuse the surveillance equipment, but he also said they should not be given carte blanche.
Arnold & Smith, PLLC is a Charlotte based criminal defense, traffic violation defense and civil litigation law firm servicing Charlotte and the surrounding area. If you or someone you know need legal assistance, please contact Arnold & Smith, PLLC today at (704) 370-2828   or find additional resources here.
About the Author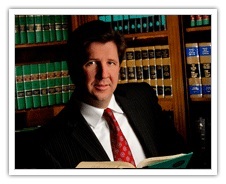 Brad Smith is a Managing Member of Arnold & Smith, PLLC, where he focuses on the areas of criminal defense, DUI / DWI defense and traffic defense.
Mr. Smith was born and raised in Charlotte. He began his legal career as an Assistant District Attorney before entering private practice in 2006.
In his free time, Mr. Smith enjoys traveling, boating, golf, hiking and spending time with his wife and three children.
Sources:
http://www.wbtv.com/story/27185054/wbtv-charlotte-observer-seek-cmpd-cellphone-surveillance-records
Image Credit: 
http://upload.wikimedia.org/wikipedia/commons/8/85/Cell-Tower.jpg
Photo by J. Smith
See Our Related Video from our YouTube channel:
https://www.youtube.com/user/ArnoldSmithPLLC/videos
See Our Related Blog Posts: