Charlotte DWI Lawyer Brad Smith answers the question: What are the long term effects of being convicted of a crime?
Former Charlotte mayor Patrick Cannon found himself back in federal court in Charlotte last Thursday, where he faced the same federal district court judge who sentenced him to 44 months in prison last month.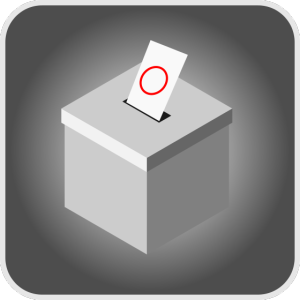 Judge Frank Whitney told Cannon he embarrassed the city by accepting bribes in the mayor's office and then embarrassed the city again by voting in this year's elections.
Cannon cast his votes on October 30 at Community House Middle School, records show. In the State of North Carolina, persons convicted of felonies are ineligible to vote.
The United States Attorney argued that Cannon was a sophisticated voter and should have known that he had been stripped of his voting rights. The government asked that Cannon's bond be revoked and that he be placed in custody immediately.
Judge Whitney agreed that Cannon had violated the terms of his bond but declined to place Cannon in immediate federal custody. Instead, Cannon will be fitted with an electronic monitoring device and will be confined under house arrest until he reports to a minimum security federal prison in West Virginia at the end of the year.
Before entering the courthouse, Cannon told reporters that he did not want to be disrespectful, but hoped the court would help him understand why voting violated his bond. Inside the courthouse, his attorney, James Ferguson, told Judge Whitney that Cannon made an honest mistake. Judge Whitney agreed with Ferguson that courts need to be clearer with criminal defendants about the loss of their voting rights.
N.C. Gen. Stat. § 163-55(a)(2) provides that anyone guilty of a felony in North Carolina or another state shall not be allowed to vote unless the persons rights of citizenship have been restored.
The United States Attorney's Office told the Charlotte Observer that Cannon's name would not be forwarded to the Mecklenburg County Board of Elections office to be removed until the office's fourth quarter report listing the names of all recent convicts was sent at the end of this year or the beginning of next year.
Mecklenburg County elections director Michael Dickerson said that he did not have the authority to remove Cannon's name from the voter rolls until he was directed to do so by the United States Attorney's office.
Lia Bantavani, a spokeswoman for the United States Attorney's office, said Cannon was represented by counsel and had access to public voting information, including the voting laws of North Carolina.
Dean of the University of North Carolina School of Law Richard Myers said Cannon should have been informed at least three times that he had lost the right to vote, once by Judge Whitney, again by his probation officer, and a third time by his attorney. "Good lawyers are supposed to tell their clients that," Myers said.
Persons convicted of felonies in North Carolina lose more than their personal freedom and the right to vote. Both state and federal laws prohibit anyone who has been convicted of a crime punishable by imprisonment of one year from possessing a firearm or ammunition. This ban can be lifted for certain nonviolent felons.
In general, most civil rights lost by nonviolent felons can later be restored pursuant to Chapter 13 of the North Carolina General Statutes.
Arnold & Smith, PLLC is a Charlotte based criminal defense, traffic violation defense and civil litigation law firm servicing Charlotte and the surrounding area. If you or someone you know need legal assistance, please contact Arnold & Smith, PLLC today at (704) 370-2828   or find additional resources here.
About the Author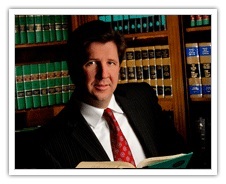 Brad Smith is a Managing Member of Arnold & Smith, PLLC, where he focuses on the areas of criminal defense, DUI / DWI defense and traffic defense.
Mr. Smith was born and raised in Charlotte. He began his legal career as an Assistant District Attorney before entering private practice in 2006.
In his free time, Mr. Smith enjoys traveling, boating, golf, hiking and spending time with his wife and three children.
Sources:
http://www.wbtv.com/story/27313968/former-charlotte-mayor
http://www.wbtv.com/story/27272286/convicted-felon-patrick-cannon-in-trouble-for-voting-early
http://www.ncleg.net/EnactedLegislation/Statutes/HTML/BySection/Chapter_163/GS_163-55.html
http://www.sog.unc.edu/node/2673
http://www.law.cornell.edu/uscode/text/18/922
Image Credit: 
http://commons.wikimedia.org/wiki/Category:Ballot_boxes#mediaviewer/File:Ballot_box_01.svg
Illustration by Nevit Dilmen
See Our Related Video from our YouTube channel:
https://www.youtube.com/user/ArnoldSmithPLLC/videos
See Our Related Blog Posts:
North Carolina Laws Allow People To Clear Old Criminal Records :: Charlotte North Carolina DWI DUI Criminal Attorney Lawyer