J. Bradley Smith of Arnold & Smith, PLLC answers the question "What is the difference between a misdemeanor and a felony?"
Like other criminal defense attorneys, I would almost never recommend that a defendant waive one's right to a jury trial.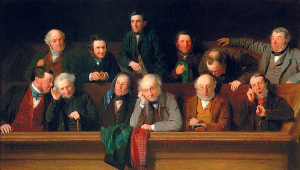 Until last week, defendants in North Carolina could not be convicted of a felony but upon unanimous verdict of a jury of one's peers. Now that right has been diluted, and criminal defendants have a new right: the right to waive their rights.
For the second time in two years, voters in the Tar Heel State have amended North Carolina's State Constitution. Earlier this year, a pair of federal court judges struck down a 2012 state constitutional amendment banning same-sex marriage.
This time around, voters in the Old North State narrowly passed a state constitutional amendment that will enable defendants in criminal superior matters to waive jury trials.
Article I, Section 24 of the Constitution of North Carolina will now read:
"No person shall be convicted of any crime but by the unanimous verdict of a jury in open court, except that a person accused of any criminal offense for which the State is not seeking a sentence of death in superior court may, in writing or on the record in the court and with the consent of the trial judge, waive jury trial, subject to procedures prescribed by the General Assembly."
I will probably be advising most of my clients not to waive this important right.
Prior to passage of the constitutional amendment, North Carolina was the only state in the United States that required a jury trial on all felony cases. In general, felony cases in North Carolina are tried in Superior Court. At common law—or traditionally—felonies were criminal matters for which an active prison sentence could be imposed. Persons charged with misdemeanors, on the other hand, did not face a potential prison sentences.
Modern criminal codes—including North Carolina's—have muddied the water on the traditional division between felonies and misdemeanors, with some classes of misdemeanors carrying the potential for jail time and some low-level felonies for first-time offenders almost never resulting in active prison time.
Giving defendants the option to waive a jury trial may save the court system millions of dollars annually. It may—or may not—cut down on the number of jury trials, depending on the number of defendants who exercise the right to waive jury trials.
If a criminal defendant waives the right to a jury trial, then a judge will be charged with making legal decisions and finding the facts in a criminal case. Judges, it might be said, have been around the proverbial block a few million times. Put simply, they have heard it all. Almost nothing that occurs in a court of law is new or novel to a judge. Judges may also be the persons in a courtroom least persuaded by emotion, least subject to the manner and presentation of a defense attorney's arguments, and least likely to be persuaded of the innocence of criminal defendants.
Jurors, on the other hand, are often relative novices to court procedures, legal processes and the impassioned personalities and arguments of defense attorneys. I am not the first—nor am I likely to be the last—to suggest that criminal defense attorneys would almost always prefer a jury to a judge in a serious criminal case.
Judges will have to decide complicated legal questions anyway, even if a jury is empanelled. These questions will be raised via motions from the defense or from prosecutors. Juries will not consider these questions, and in most cases will not even be in the courtroom when they are argued and considered.
So in other words, judges still do their jobs when juries are present.
Juries consider and decide facts. Then they apply a set of criteria, as directed by a judge, to the facts. The jury system dates all the way back to the founding of our Republic and forms the bedrock of our legal system.
Any criminal defendant given the option of waiving one's right to a jury should carefully consider the consequences of this decision before proceeding.
Arnold & Smith, PLLC is a Charlotte based criminal defense, traffic violation defense and civil litigation law firm servicing Charlotte and the surrounding area. If you or someone you know need legal assistance, please contact Arnold & Smith, PLLC today at (704) 370-2828   or find additional resources here.
About the Author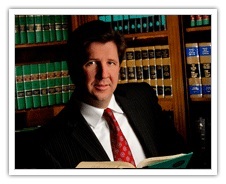 Brad Smith is a Managing Member of Arnold & Smith, PLLC, where he focuses on the areas of criminal defense, DUI / DWI defense and traffic defense.
Mr. Smith was born and raised in Charlotte. He began his legal career as an Assistant District Attorney before entering private practice in 2006.
In his free time, Mr. Smith enjoys traveling, boating, golf, hiking and spending time with his wife and three children.
Sources:
http://www.wsoctv.com/news/news/local/vote-2014-ballot-includes-proposed-constitutional-/nhyWd/
http://ballotpedia.org/North_Carolina_Same-Sex_Marriage,_Amendment_1_(May_2012)
http://ncpedia.org/symbols/song
http://ballotpedia.org/North_Carolina_Criminal_Defendant_May_Waive_Jury_Trial_Amendment_(2014)
Image Credit: 
http://commons.wikimedia.org/wiki/Category:Juries#mediaviewer/File:The_Jury_by_John_Morgan.jpg
"The Jury" by John Morgan (1861)
See Our Related Video from our YouTube channel:
https://www.youtube.com/user/ArnoldSmithPLLC/videos
See Our Related Blog Posts: