J. Bradley Smith of Arnold & Smith, PLLC answers the question "Can I be arrested without evidence against me?"
Bill Stevenson became the latest North Carolina magistrate to resign his post in the wake of court rulings that paved the way for same-sex marriages to being in the Tar Heel State. The Gaston County magistrate—like at least six others in the state—cited religious objections to same-sex marriage as the reason for his resignation.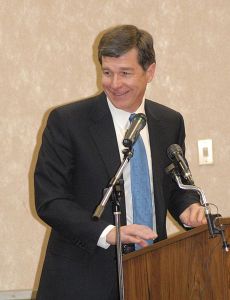 Magistrates, judges and clerks were warned by North Carolina's Administrative Office of the Courts that if they refused to officiate same-sex weddings, they could be suspended, removed from office, or face criminal charges. Refusing to perform same-sex weddings, a memo warned, constituted a willful violation of a magistrate's duty to uphold the Constitution of the United States.
The magistrates may be wondering exactly who is bound by the law, since the state's highest law-enforcement official—Attorney General Roy Cooper—announced in July that he would not defend North Carolina's State Constitutional Amendment banning same-sex marriage. At the time, Cooper correctly predicted that the Amendment would be overturned, but it is undisputed that he instructed justice department attorneys to ignore then-existing law when he ordered them to "stop making arguments we will lose, and instead move forward."
Cooper was not alone. At least seven other state attorneys general refused to enforce bans on same-sex marriage. In each case, the attorneys declared that state laws or state constitutional amendments banning same-sex marriage either violated the Constitution or created ethical conflicts for lawyers asked to defend the bans.