Attorney J. Bradley Smith answering the question: "What are the long term effects of being convicted of a crime?"
You might think that in the hierarchy of criminal acts, giving diet and nutritional advice online wouldn't seem to rank very high. Though dieting and recipe tips may not seem especially insidious, that hasn't stopped one North Carolina man from running into legal trouble.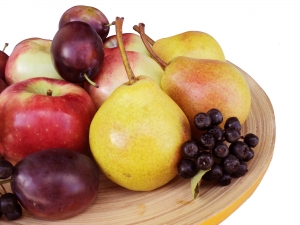 The issue, which was recently uncovered by the conservative think tank, The Heritage Foundation, began when Steven Cooksey began offering his personal views concerning diet and eating habits online. Cooksey started a blog several years ago about his struggle to manage his diabetes. On the blog, Cooksey told his readers how a new diet had helped him not only survive, but also thrive and felt like he owed it to others to spread the good news.
Though Cooksey felt confident about his dietary advice, he did make clear that he was neither a doctor nor a nutritionist, telling readers that he was simply a man interested in sharing his personal experience. Though the warning might seem to be sufficient to inform those who happened upon his site that any advice should be taken with a grain of salt, North Carolina authorities did not feel the warning went far enough.
Almost three years after the blog was first launched, the North Carolina Board of Dietetics and Nutrition warned Cooksey that he had no right to offer advice on dieting, regardless of whether he was being paid for that advice or not. To offer any such dieting tips and tricks amounted to the unlicensed practice of dietetics, something that is a misdemeanor under state law.
Cooksey eventually sued the state board and argued that the laws infringed on his First Amendment right to free speech. Sadly, his case was dismissed because courts found that Cooksey never suffered an injury sufficient to bring the challenge. Despite that, many see Cooksey's case as an example of how state lawmakers overcriminalize mundane things.
Another good example of such overcriminalization came in 2011, when a judge sentenced a man to 45 days in jail for selling hot dogs near Duke University. The man's crime was in not having a proper business license. Rather than amounting to a simple regulatory infraction that could be dealt with in the civil system with fines, the man ended up spending time behind bars for doing something most people would never imagine was criminal.
Given the broad way in which some of the laws were written, the Heritage Foundation author makes the point that friends simply sharing recipes by email or posting dieting tip to Pinterest might technically be in breach of North Carolina law and face possible criminal sanctions. The hope is that lawmakers eliminate some of these unnecessary crimes, which serve only to burden the criminal justice system with frivolous matters that are best handled in other ways.
Arnold & Smith, PLLC is a Charlotte based criminal defense, traffic violation defense and civil litigation law firm servicing Charlotte and the surrounding area. If you or someone you know need legal assistance, please contact Arnold & Smith, PLLC today at (704) 370-2828   or find additional resources here.
About the Author: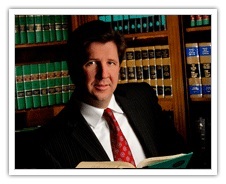 Brad Smith is a Managing Member with Arnold & Smith, PLLC where he focuses on the areas of criminal defense, DUI / DWI defense and traffic defense. Mr. Smith began his legal career in Charlotte, North Carolina as an Assistant District Attorney. In 2006, he entered private practice focusing almost entirely on criminal defense.
Born and raised in Charlotte, Mr. Smith is married with his two sons' and one daughter. In his free time, he enjoys traveling, boating, golf and hiking near his mountain home in western North Carolina.
Source:
"Pinterest Users, Beware: Giving Cooking Advice Could Be a Crime," by Evan Bernick, published at Heritage.org.
See Our Related Videos From Our YouTube Channel:
https://www.youtube.com/user/ArnoldSmithPLLC?feature=watch

See Our Related Blog Posts:
North Carolina Teen Jailed After Serving Collard Greens With A Dash Of Insecticide