Attorney J. Bradley Smith answering the question: "Can I be arrested without evidence against me?"
Chalk this story up to a bizarre crime that many people would be shocked to learn is actually criminal. Authorities in western North Carolina recently announced that two men who were arrested last October for poaching wild ginseng have now been sentenced for their actions. Not only were the two charged with a very real crime, they will now spend time behind bars for their decision to dig up the root.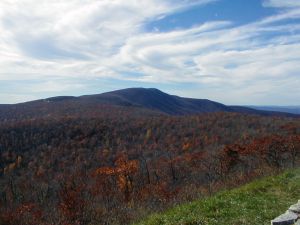 The whole mess began last October during the government shutdown. Twenty-six-year-old Daniel Mizell and 33-year-old Derek Vann Whitson were both found in a closed portion of the Blue Ridge Parkway. The two were caught red-handed digging up wild ginseng. In the end, the two had managed to unearth a combined three pounds of ginseng.
Though digging up a root in the woods may not seem like a dastardly crime, the two men were handcuffed by officers and taken to jail for booking. Now, months later, they have been sentenced for their actions that day.
Mizell was given 30 days behind bars for engaging in business on the Blue Ridge Parkway while Whitson received 90 days in jail for conspiring to harvest ginseng. Three months in jail for digging up a plant? You might be wondering what all the fuss is about.
Ginseng is a root that has been used for centuries to treat an array of conditions. The plant can either be eaten raw, cooked or even brewed in a tea and is believed by some to have special healing properties. Though it perfectly legal to grow and harvest ginseng on your own property, ginseng can only be harvested in national forests after receiving special permits.
In this case, Mizell and Whitson not only lacked the proper paperwork, they were harvesting the ginseng in a section of national forest that strictly forbids it. No permits are issued for ginseng collection on the Blue Ridge Parkway. As a result, their decision to go digging in the woods at that particular moment resulted in jail time, fines and a mark on their criminal records, a steep price to pay for a little bit of root.
Arnold & Smith, PLLC is a Charlotte based criminal defense, traffic violation defense and civil litigation law firm servicing Charlotte and the surrounding area. If you or someone you know need legal assistance, please contact Arnold & Smith, PLLC today at (704) 370-2828  or find additional resources here.
About the Author: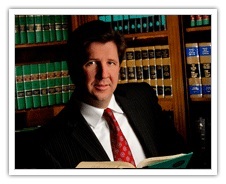 Brad Smith is a Managing Member with Arnold & Smith, PLLC where he focuses on the areas of criminal defense, DUI / DWI defense and traffic defense. Mr. Smith began his legal career in Charlotte, North Carolina as an Assistant District Attorney. In 2006, he entered private practice focusing almost entirely on criminal defense.
Born and raised in Charlotte, Mr. Smith is married with his two sons' and one daughter. In his free time, he enjoys traveling, boating, golf and hiking near his mountain home in western North Carolina.
Source:
"2 men sentenced for ginseng poaching in NC," by The Associated Press, published at WCNC.com.
See Our Related Videos From Our YouTube Channel:
https://www.youtube.com/user/ArnoldSmithPLLC?feature=watch

See Our Related Blog Posts:
North Carolina Teen Jailed After Serving Collard Greens With A Dash Of Insecticide