Attorney J. Bradley Smith answering the question: "If I simply intend to plead guilty, why do I need a lawyer?"
Everyone knows that young people can be cruel. Anyone who suffered through middle or high school has likely felt the sting of hurtful comments or the isolation caused by bullying. However, teenagers today have resources at their disposal that previous generations of bullies never did: computers, the Internet and social media.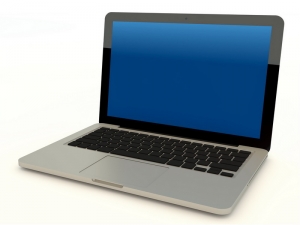 By taking some of the unpleasantness of growing up online, it means that in some cases children are unable to ever get a break from the painful taunting of classmates. To help solve the increasingly serious problem of cyber-bullying, North Carolina legislators have passed laws that allow police to arrest those who engage in the vicious behavior. North Carolina is currently one of 19 states to have implemented cyber-bullying laws in response to a rise in victims suffering serious emotional trauma from the sometimes-vicious online behavior of their peers.
Earlier this month three teens from Cornelius, North Carolina discovered that cyber-bullying was something to be taken quite seriously as they were arrested and charged with a crime. Their teenage misbehavior had escalated to involve lawyers, judges and possible misdemeanor criminal charges.
Police say that the three teens were all students at Hough High School. Cornelius Police says that the 17-year-old boys were all arrested and charged with misdemeanor bullying and harassing behavior after posting an unauthorized picture of another student on the Internet. The picture of the 18-year-old was not explicit, but it was embarrassing and meant to highlight and make fun of the student's body shape.
Police say they received a call from the parents of the teen and took action against those who posted the upsetting photo. The three now face serious criminal penalties and a stain on their records all because they chose to get a laugh at another person's expense.
North Carolina General Statutes Section 14-196.3 specifically addresses the issues of bullying. The law says that it is illegal to use electronic mail or other communications to inflict harm onto a person or for purposes of harassing or making a false statement about another person. The law in North Carolina says that the first time a person is convicted of such conduct the punishment will be for a misdemeanor while subsequent convictions will be treated as felonies.
Arnold & Smith, PLLC  is a Charlotte based criminal defense, traffic violation defense and civil litigation law firm servicing Charlotte and the surrounding area. If you or someone you know need legal assistance, please contact Arnold & Smith, PLLC today at (704) 370-2828 or find additional resources here.
About the Author: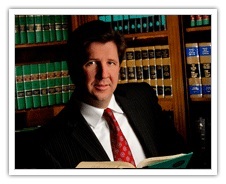 Brad Smith is a Managing Member with Arnold & Smith, PLLC where he focuses on the areas of criminal defense, DUI / DWI defense and traffic defense. Mr. Smith began his legal career in Charlotte, North Carolina as an Assistant District Attorney. In 2006, he entered private practice focusing almost entirely on criminal defense.
Born and raised in Charlotte, Mr. Smith is married with his two sons' and one daughter. In his free time, he enjoys traveling, boating, golf and hiking near his mountain home in western North Carolina.
Source:
"3 Hough High students charged for cyber-bullying," published at WCNC.com.
See Our Related Videos From Our YouTube Channel:
https://www.youtube.com/user/ArnoldSmithPLLC?feature=watch

See Our Related Blog Posts:
North Carolina Teen Jailed After Serving Collard Greens With A Dash Of Insecticide