Attorney J. Bradley Smith answering the question: "What are the long term effects of being convicted of a crime?"
The North Carolina House passed a new bill that would help move the state in the right direction in terms of classifying 16 and 17-year-olds as juvenile offenders when facing misdemeanor criminal charges. The juvenile offender bill means that North Carolina now joins the ranks of 48 other states that ensure minors are subjected to the juvenile justice system after being accused of committing crimes.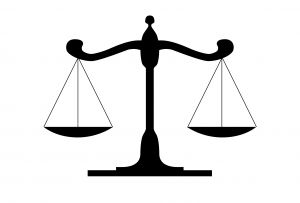 The bill, known as the Young Offenders Rehabilitation Act, passed the House 77-39. Though the bill officially classifies 16 and 17-year-olds as juvenile offenders for misdemeanor cases, it leaves open the question of what to do about those teens facing felony charges. The bill exempts gang members and gang crimes from this classification, meaning 16 and 17-year-olds could lose their juvenile status if charged with such crimes.

The language of the law says that a new advisory committee would be created to handle the civil citation process for those teens that are charged with misdemeanors in North Carolina. The law was proposed because many felt that existing laws which allowed offenders as young as 16 to face adult punishment for crimes were unfair and counterproductive.
Advocates of change argued that such serious penalties for young offenders would negatively alter the trajectory of their lives and make it that much harder for young offenders to eventually become productive members of society. Under the new bill, young offenders would be given counseling and forced to go through special programs designed to reintroduce young offenders into their communities as productive citizens.
Currently, North Carolina remains one of only two states that allow 16 and 17-year-olds to be prosecuted as adults for misdemeanor crimes. The hope is that the state Senate passes a similar bill and that the governor signs the measure into law, eliminating the current harsh punishment of minors.
Should the bill ultimately pass the Senate, the changes would begin to be implemented in 2019 for 16-year-olds and in 2020 for 17-year-olds. The measure will cost the state tens of millions of dollars because several Youth Development Centers will need to be built and opened and money will be spent hiring court counselors and starting community programs to better rehabilitate young offenders.
Arnold & Smith, PLLC is a Charlotte based criminal defense, traffic violation defense and civil litigation law firm servicing Charlotte and the surrounding area. If you or someone you know need legal assistance, please contact Arnold & Smith, PLLC today at (704) 370-2828 or find additional resources here.
About the Author: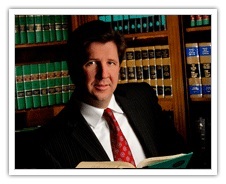 Brad Smith is a Managing Member with Arnold & Smith, PLLC where he focuses on the areas of criminal defense, DUI / DWI defense and traffic defense. Mr. Smith began his legal career in Charlotte, North Carolina as an Assistant District Attorney. In 2006, he entered private practice focusing almost entirely on criminal defense.
Born and raised in Charlotte, Mr. Smith is married with his two sons' and one daughter. In his free time, he enjoys traveling, boating, golf and hiking near his mountain home in western North Carolina.
Source:
"North Carolina House passes young offender bill," by Katelyn Ferral, published at CharlotteObserver.com.
See Our Related Videos From Our YouTube Channel:
https://www.youtube.com/user/ArnoldSmithPLLC?feature=watch

See Our Related Blog Posts:
North Carolina Teen Jailed After Serving Collard Greens With A Dash Of Insecticide