Attorney J. Bradley Smith answering the question: "If I simply intend to plead guilty, why do I need a lawyer?"
If you have been arrested for a crime in North Carolina, whether it is a misdemeanor or a felony, you are likely confused about how to move forward. You may wonder if it is best to simply represent yourself, perhaps saving both time and money by handling the case on your own. For more information about the benefits of hiring a criminal defense attorney, keep reading.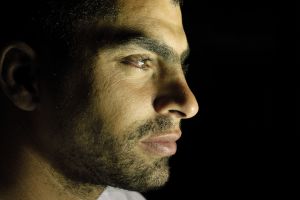 Experience
One of the most important reasons that hiring a North Carolina criminal defense lawyer can be such a good idea is the lawyer has seen the inside of courtrooms so often that he or she knows what to expect. Not only do experienced lawyers have relationships with judges, but they also usually good relationships with prosecutors and are able to effectively work together while handling your case. This kind of built-in knowledge is invaluable when facing the prospect of serious criminal penalties.
Knowledge of the law
A reason that many people choose to hire a lawyer to handle their case is they are quickly overwhelmed by North Carolina criminal codes. The sheer volume of laws and regulations, let alone court procedures, scare most people away from handling their own cases. We recently wrote an article about the overwhelming number of laws that North Carolina has and how their scope is viewed by some as a restriction of basic freedom.  Criminal defense lawyers tackle seemingly complex laws on a daily basis and spent years in school preparing to handle cases just like yours.
Plea-bargaining
The reality is that the vast majority of criminal court cases end by cutting a deal with prosecutors. As a result, plea-bargaining is a crucial skill for anyone handling a criminal court case. Reaching a deal with prosecutors can result in dramatically reduced punishment for the defendant and avoid the uncertainty of trial, something that usually benefits both sides.
High stakes
Finally, the high stakes involved in some criminal court cases provides a good reason for many people to reach out to a criminal defense attorney. When your freedom has been threatened and you face potentially years behind bars, that is no time to try and handle such an important matter on your own.
Arnold & Smith, PLLC is a Charlotte based criminal defense, traffic violation defense and civil litigation law firm servicing Charlotte and the surrounding area. If you or someone you know need legal assistance, please contact Arnold & Smith, PLLC today at (704) 370-2828   or find additional resources here.
About the Author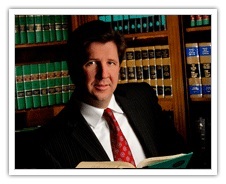 Brad Smith is a Managing Member of Arnold & Smith, PLLC, where he focuses on the areas of criminal defense, DUI / DWI defense and traffic defense.
Mr. Smith was born and raised in Charlotte. He began his legal career as an Assistant District Attorney before entering private practice in 2006.
In his free time, Mr. Smith enjoys traveling, boating, golf, hiking and spending time with his wife and three children.
See Our Related Videos From Our YouTube Channel:
https://www.youtube.com/user/ArnoldSmithPLLC?feature=watch

See Our Related Blog Posts:
North Carolina Man Faces Nearly Two Years In Prison After Drunken Moped Driving