According to a recent article on WCNC.com, one Charlotte man was recently arrested in connection with the robbery of a BB&T branch in south Charlotte. Investigators are saying that the man may be connected to as many as three other bank robberies that have occurred throughout the city this summer.
The man, Anthony Watson, was arrested without incident at the InTown Suites early this week by the Violent Criminals Apprehension Unit. Currently, Watson is only charged with the most recent armed robbery of the BB&T branch.
A spokesperson for the Charlotte-Mecklenburg Police Department said that they are continuing to investigate the other three robberies and are treating Watson as a prime suspect in each one.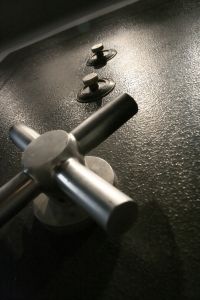 Police believe that Watson may also have robbed the SunTrust Bank on Galleria Boulevard back in June and then again in the middle of July as well as the BB&T branch on West Arbors Drive on July 30.
Turns out before embarking his bank-robbing spree, Watson should have stopped to consult with the economist at the Royal Statistical Society and American Statistical Association. The two groups recently published a study on the economics of bank robbery and determined the crime doesn't pay off in the end.
The researchers looked at the average loot from a bank robbery in the U.K. over a three-year period and found it came to only $31,786. Maybe not terrible, but not much given the risk associated with the crime. The researchers went further; determining that there were on average 1.6 robbers involved in each heist, which meant the total per robber came to only $19,865.

The numbers were even worse for American criminals, with the average robbery netting criminals only $4,330. Going one step further shows just how bad a decision bank robbery actually is. The group says that a one-third of attempted bank robberies failed, often resulting in lengthy prison terms, thus further diminishing any expected payout. The conclusion is clear – this crime does not pay. One is better off sticking with minimum wage jobs and avoiding the terrible cost of losing his/her freedom.
Arnold & Smith, PLLC criminal defense attorneys will provide you with the best possible defense against any charges brought against you. Contact us today at (704) 370-2828.
Source
"Suspected serial bank robber arrested," published at WCNC.com.
See Our Related Blog Posts
Charlotte Man Arrested for Presbyterian Hospital Attacks