Charlotte Criminal Lawyer Brad Smith answers the question: "What are the long term effects of being convicted of a crime?"
In a blow to federal immigration officials and the politicians, like President Trump, who have taken a hard line as it relates to the issue, the U.S. Supreme Court found an element of an important immigration law unconstitutional. The law is a significant one in that it has served as the basis for deporting thousands of immigrants in the U.S. who are convicted of committing what it deems "serious" crimes. Those convictions, which critics say could be for even relatively minor infractions, then result in deportation, even for immigrants with a long and stable history in the U.S.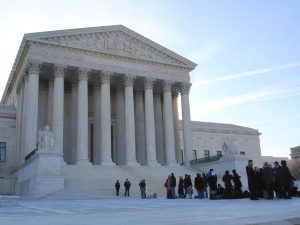 The Supreme Court agreed to hear the case and, in a move that surprised many, Justice Neil Gorsuch, President Trump's recent appointee to the court, joined with the liberal justices to form a slim 5-4 majority. That coalition voted together to disassemble the law, deciding that it had been drafted in a way that presented serious harm.
The issue before the court was the statute's definition of a "crime of violence", something that was used as a pretext to allow for deportation of convicted immigrants. The problem was that the phrase was never properly defined and had been left vague by drafters. Despite the unclear definition of the term, the consequences were severe. Anyone convicted of a violent crime was subject to mandatory deportation, meaning that government officials could not intervene even if they had wanted to do so.
Justice Elena Kagan wrote for the majority to say that the definition of "crime of violence" mirrored language in another law that the Court also found to be unconstitutionally vague. Kagan wrote that in both cases the problem of the poor drafting led to unpredictable and seemingly arbitrary rulings, something that presents serious constitutional problems as it relates to issues like due process.
Justice Gorsuch, writing separately, agreed with the liberal justices in their conclusion, but not all aspects of the decision. He wrote that vague laws drafted by the English Parliament had served as one of the justifications for the American Revolution. Gorsuch noted that the law may not be harmful today, but that any measure with such uncertainty can be twisted and used arbitrarily in the future. Gorsuch feared that down the road, prosecutors and courts could use these vaguely worded laws to make it up as they go, raising doubts about the credibility of the justice system.
Advocates for change have been working for some time to challenge this law. Many rejoiced the decision and said that there could be important consequences. Experts believe that the ruling could result in thousands of people being spared from mandatory deportation. That said, President Trump has already taken to Twitter to call on Congress to pass a new law more clearly laying out the circumstances in which immigrants convicted of crimes should be deported.
If you or someone you know has been charged with a crime, please contact the experienced criminal defense attorneys at Arnold & Smith, PLLC. Our attorneys stand at the ready to defend you against state or federal charges. Please contact Arnold & Smith, PLLC today at (704) 370-2828   or find additional resources here.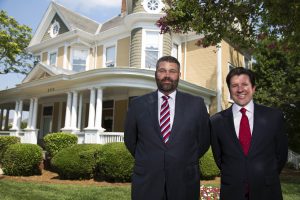 The criminal defense attorneys at Arnold & Smith, PLLC make it their mission to zealously defend their clients on a wide range of criminal matters at both the state and federal levels. These matters may include any charge from traffic offenses; DWI/DUI; drug charges (from simple possession to possession with intent to distribute and trafficking); gun permit denials; weapons offenses; and property crimes (larceny, breaking and entering, robbery, fraud, embezzlement, white collar offenses); to sexually related offenses (indecent exposure; sexual assault, crimes against nature, removal from sex offender registry); and violent crimes (domestic violence; assault; manslaughter; homicide, murder). Other legal issues that Arnold & Smith, PLLC criminal clients may be facing include restraining orders, restraining order and probation violations, expungements; appeals; and immigration issues related to criminal charges. Our criminal defense attorneys are passionate about ensuring that individuals empower themselves by being informed about their constitutional rights, and stand at the ready to fight in the defense of those facing criminal charges.
Source:
https://www.bloomberg.com/news/articles/2018-04-17/u-s-high-court-tosses-law-used-to-deport-convicted-criminals
Image Credit:
https://www.freeimages.com/photo/u-s-supreme-court-1-1221080
See Our Related Video from our YouTube channel:
https://www.youtube.com/user/ArnoldSmithPLLC?feature=watch
See Our Related Blog Posts: