Charlotte Criminal Lawyer Brad Smith answers the question: "As a parent, what should I be aware of when speaking to police about charges my child faces?"
We recently discussed the potential case to be made against Donald Trump related to an incident in North Carolina that left a protestor at one of his rallies injured. Trump's campaign must now contend with more than just theoretical criminal charges, as his campaign manager, Corey Lewandowski, has now been arrested in connection with the alleged battery of a reporter.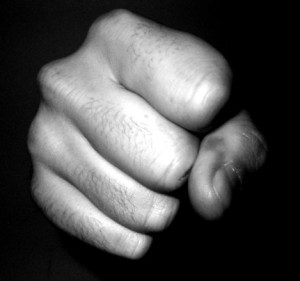 The incident occurred last month in Florida when Lewandowski is said to have yanked the left arm of a reporter, Michelle Fields, who was trying to speak with Trump. Fields said that she felt someone pull on her arm and that she fell back, but was able to catch herself from falling.
Since Fields came public with her account of the incident, video and audio recordings have been released which appear to support her claims. Police in Florida decided to take action and Lewandowski was arrested and charged with misdemeanor battery. Despite the mounting trouble the Trump campaign has continued to argue that Lewandowski is innocent.
So what exactly has Lewandowski been charged with? Misdemeanor battery in Florida is defined as a person intentionally touching another person against his or her will or intentionally causing bodily harm to another person. That means for Lewandowski to be found guilty the prosecutor must prove that there has been intentional touching that was not consented to by the victim. To the surprise of some, this means that under Florida law prosecutors do not need to show that the victim was in any way injured by the battery. Simply showing that a person was touched without his or her consent is sufficient.
Experts agree that misdemeanor battery is an exceptionally easy crime to prove under Florida law. Typically defense attorneys base their cases on disputing the claims of the victim, with the matter essentially devolving into a he said, she said dispute. In this case, things may turn out differently given the video and audio evidence that prosecutors can put forward bolstering Fields' claims.
If the footage proves to be as damaging as some believe, Lewandowski's best chance may be to argue that the use of force was justified. How would it be justified? In Florida, a person is able to use non-deadly force against another person to the extent he or she believes that the force is necessary to defend against that person's use of unlawful force. This means that Lewandowski could claim that the pandemonium surrounding Trump was enough to lead Lewandowski to believe that Trump was a potential victim of Fields and that his use of force was justified as an attempt to prevent Fields from battering Trump.
If Lewandowski is convicted, the reality is that misdemeanor battery is a minor crime with correspondingly minor consequences. Technically, the maximum punishment if convicted would be a year in jail, though this is unlikely to occur unless there are exceptionally aggravating circumstances that would justify such a harsh sentence.
If you or someone you love has been charged with a crime, please contact the experienced criminal defense attorneys at Arnold & Smith, PLLC. Our attorneys stand at the ready to defend you against state or federal charges. Please contact Arnold & Smith, PLLC today at (704) 370-2828   or find additional resources here.
About the Author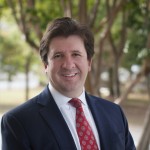 Brad Smith is a Managing Member of Arnold & Smith, PLLC, where he focuses on the areas of criminal defense, DUI / DWI defense and traffic defense.
Mr. Smith was born and raised in Charlotte. He began his legal career as an Assistant District Attorney before entering private practice in 2006.
In his free time, Mr. Smith enjoys traveling, boating, golf, hiking and spending time with his wife and three children.
Sources:
http://www.kxlf.com/story/31595210/how-strong-is-the-case-against-trumps-campaign-manager
Image Credit:
http://www.freeimages.com/photo/hand-emotion-3-1468947
See Our Related Video from our YouTube channel:
https://www.youtube.com/user/ArnoldSmithPLLC?feature=watch
See Our Related Blog Posts: