Charlotte DWI Lawyer Brad Smith answers the question: "If I simply intend to plead guilty, why do I need a lawyer?"
A North Carolina state appellate court released a ruling this [week] refusing to accept the defendant's claims that he was provoked into killing his girlfriend because he was jealous of her relationships with other men. The Durham County Court of Appeals' decision in State v. Chaves provides too good an example of the elements required for a voluntary manslaughter charge to resist discussion, but be warned: the facts of this case read somewhat like a television show or soap opera.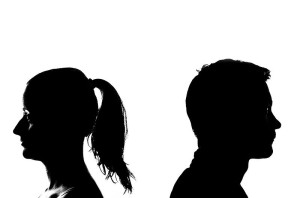 The Chaves case begins, as so many do, with a fractured relationship. The defendant and the victim had dated for about a year and a half but fought frequently about the fact that the female victim also had relationships with other men.
On May 3, 2011, the victim called and texted the defendant repeatedly while he was at work asking him to pick up some of his belongings from her apartment. She informed him she had started seeing a new person named Marto and asked the defendant to let Marto know she was no longer dating the defendant.
That night, the defendant took a knife from the local Holiday Inn kitchen where he worked and drove to the victim's apartment. When he arrived the woman told him she would have sexual intercourse with him if he would use his cell phone to text or call her new boyfriend that she was no longer dating the defendant.
They proceeded to have sex. The woman asked the defendant for his cell phone afterwards. When the defendant refused the victim began taunting the defendant in "Spanglish." The defendant left the apartment, taking some of his possessions out to his car. He retrieved the knife he had brought from work and proceeded to stab the woman, who died as a result of her wounds.
The defendant was apprehended later that night when a police officer pulled him over for driving 45 miles per hour in a 70 mph zone (yes, that can happen!) He confessed to stabbing the woman and provided details about the circumstances that led up to her death in two recorded interviews with police.
The prosecution played these confession tapes at trial. The defendant in turn argued that the victim was trying to manipulate him into texting her new boyfriend by having sex with him and said that this, along with her taunts in "Spanglish," humiliated him and provoked him into a heat of passion.
In North Carolina, second-degree murder is an unlawful killing that is not premeditated but done with "malice." Our law defines malice as inherently dangerous act or omission that is reckless and without regard for human life—it does not require actual ill will or hatred.
Voluntary manslaughter, on the other hand, does not require malice and is a lesser charge than murder. This is also known as a "heat of passion" killing caused by some sort of provocation.
However, if a deadly weapon is used in the killing, this creates a presumption of malice. The knife used in the Chavez case created this presumption against the defendant at trial.
To overcome the presumption of malice a defendant has to show evidence of an adequate provocation that justified his or her behavior.

NC courts have held that a circumstance must amount to assault or threatened assault in order for it to be a provocation adequate to overcome the presumption of malice. No matter how abusive they may be, "mere words" are not adequate provocation.
The provocation has to be sufficiently connected in both time and space to the killing. If a person has had time to "cool off," so to speak, they are no longer in the heat of passion.
As you may recall from the fact pattern in this case, the victim had already asked the defendant at least once earlier that day to contact her new boyfriend to verify that she and the defendant were no longer dating. However upsetting it might have been for Chaves to hear this request repeated right after sleeping with her, the court reasoned, the fact remained that it was not the first time she had asked this of him. This massively undercut the defendant's argument that he acted in the heat of passion.
Importantly, the court also looked to a 1989 North Carolina Supreme Court case with a similar fact pattern for guidance. In that case a defendant was convicted of shooting his girlfriend and tried to use her relationships with other men as a justification for manslaughter charges. However, the higher court held that the fact that the victim was dating other men was not adequate provocation.  The Chaves case reiterates that point. The fact that the women were open about the fact that they were seeing other people to both defendants made it impossible for a those defendants to argue heat of passion/voluntary manslaughter.
In Chaves, the court also pointed out the time lapse between the couple having sex and the stabbing. The defendant exited the apartment, went to his car, deposited some of his belongings from the apartment there, retrieved the knife, and then returned to the apartment. The provocation and killing were too spread out in time and space.
If you or someone you love has been charged with a crime, please contact the experienced criminal defense attorneys at Arnold & Smith, PLLC. Our attorneys stand at the ready to defend you against state or federal charges. Please contact Arnold & Smith, PLLC today at (704) 370-2828   or find additional resources here.
About the Author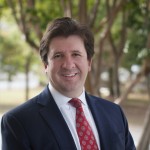 Brad Smith is a Managing Member of Arnold & Smith, PLLC, where he focuses on the areas of criminal defense, DUI / DWI defense and traffic defense.
Mr. Smith was born and raised in Charlotte. He began his legal career as an Assistant District Attorney before entering private practice in 2006.
In his free time, Mr. Smith enjoys traveling, boating, golf, hiking and spending time with his wife and three children.
Sources:
http://caselaw.findlaw.com/nc-court-of-appeals/1727627.html
Image Credit:
https://commons.wikimedia.org/wiki/File:Breakup-908714_1280.jpg
See Our Related Video from our YouTube channel:
https://www.youtube.com/user/ArnoldSmithPLLC?feature=watch
See Our Related Blog Posts: