Attorney J. Bradley Smith answering the question: "What are the long term effects of being convicted of a crime?"
Many people have heard of the sleep drug Ambien (also known as zolpidem) and may also have heard stories about bizarre behavior linked to taking the prescription medication. Though these stories are usually just oddities, like sleep walking or talking, there have been other reports of more dangerous actions that can lead to serious harm to others.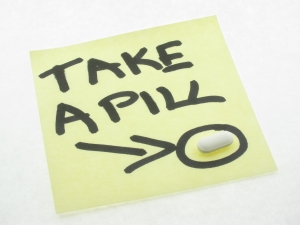 In some cases those under the influence of zolpidem have been found driving, walking down the street and even preparing food while seemingly asleep. Even more worrying are several reports of otherwise happy people with no previous history of violence brutally murdering loved ones after taking Ambien. These "Ambien zombies" claim to have no memory of their actions and are shocked when they awaken to find out what they have done.
An interesting article by a medical research website discussed several cases of murders committed while defendants were under the influence of Ambien and revealed how difficult it can be to explain how the drug can impact a person's brain to both judges and juries.
Amazingly, one of the three murder cases discussed in the article took place in North Carolina when a heavily armed man stormed into the nursing home where his estranged wife worked and shot eight people to death. The terrible incident occurred back in 2009 and the defendant later claimed that he was under the influence of Ambien at the time.
The defense argued that the man could not have committed murder because he never intended to kill anyone, claiming that he was under the influence of an involuntary intoxicant. However, he was still convicted of murder by the jury who found it hard to accept the defense's argument, but avoided the death penalty due to a particular provision of North Carolina law. The law says that no one can be put to death for crimes they committed while intoxicated.
Though North Carolina law may not allow defendants to be put to death while under the influence of Ambien, the laws do not relieve defendants of criminal responsibility for their actions. Instead, most states say that individuals have a responsibility to mitigate the risk of impairment of any substances they consume. That means if you take hypnotic or psychotropic drugs, then most state laws say that you have a legal obligation to mitigate the risk of your behavior harming others.
It's for this reason that being fully aware of the risks posed by certain medication is so important. After all, if your ignorance will not excuse you from responsibility for your actions, it is essential you understand what you are potentially at risk of doing.
Arnold & Smith, PLLC is a Charlotte based criminal defense, traffic violation defense and civil litigation law firm servicing Charlotte and the surrounding area. If you or someone you know need legal assistance, please contact Arnold & Smith, PLLC today at (704) 370-2828 or find additional resources here.
About the Author: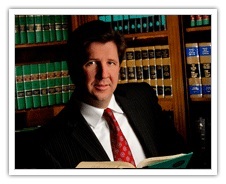 Brad Smith is a Managing Member with Arnold & Smith, PLLC where he focuses on the areas of criminal defense, DUI / DWI defense and traffic defense. Mr. Smith began his legal career in Charlotte, North Carolina as an Assistant District Attorney. In 2006, he entered private practice focusing almost entirely on criminal defense.
Born and raised in Charlotte, Mr. Smith is married with his two sons' and one daughter. In his free time, he enjoys traveling, boating, golf and hiking near his mountain home in western North Carolina.

Source:
"Murder: Another Ambien Side Effect?," by John Gever, published at MedPageToday.com.
See Our Related Videos From Our YouTube Channel:
https://www.youtube.com/user/ArnoldSmithPLLC?feature=watch

See Our Related Blog Posts:
North Carolina Teen Jailed After Serving Collard Greens With A Dash Of Insecticide
North Carolina Man Charged For Deadly DUI