Charlotte Criminal Lawyer Brad Smith answers the question:"A past conviction is keeping me from finding work. What can I do?"
If you were convicted of a crime, you may think that your case is over. In reality, there could be some reasons that you might be able to appeal the conviction. The law allows an appeal under some circumstances. It is almost always in your best interest to discuss your case with an attorney to determine whether an appeal may be an appropriate option. If you win an appeal, you may be able to obtain a new trial or may be able to get a different sentence. An experienced criminal defense attorney will help evaluate your case and determine whether an appeal is possible.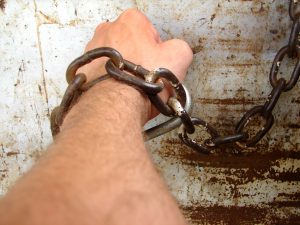 How Soon Do I Need to Appeal My Case?
Generally, you must file a notice of appeal no later than 14 days after your conviction. There are some circumstances that could allow an appeal much later. The first step is to immediately request an appeal. You can request an appeal orally at the time of your trial. Otherwise, you can file a written request for appeal to the court. Subsequently, the court provides the information to the local district attorney. Once you submit an appeal request, the process will begin. The transcript of the trial will be provided and the attorney then typically has 35 days to review it. The time frame is longer for capital cases. The case proceeds from there, allowing for time for evaluation by attorneys.
Reasons You Can Appeal a Conviction
There must be a sound reason for appealing a criminal conviction. You cannot simply appeal because you do not like the outcome. One reason that you could appeal a conviction is a ruling that was not supported by evidence in the case. Another reason is that the law was not applied to the case properly. One other reason to appeal a conviction is when a proper legal precedent was not followed. During the original trial, your attorney should have made some objections whenever there was an issue that could be considered for a possible appeal. The transcripts will notate these issues and establish a basis for a potential appeal.
What Happens After I Submit a Request for Appeal?
The Court of Appeals handles appeals in North Carolina. Submitting a request for appeal does not automatically guarantee that you will receive a new trial or a new sentence. The process starts with review of the trial transcripts. Then, the attorneys work through a process called the Record on Appeal. Your attorney will file a brief detailing the errors that were made during the trial that should entitle you to an appeal. The appellate prosecutor also files a brief outlining why an appeal should not be allowed. Finally, the case will go before an appellate panel of judges for review. The panel may allow oral arguments by attorneys. In the end, the panel will decide a resolution. They may deny the appeal. If they allow the appeal, they may rule for a new trial, a new sentence, or a reversal of the original decision.
The appeals process can be a lengthy one and assistance from a qualified attorney is highly recommended. Your lawyer must spend time reviewing the entire trial to determine the points on which they can argue for an appeal. Please contact us today to get a phone, video or in-person consultation by calling at (704) 370-2828 to speak with our detail-oriented and well-versed lawyers with offices in Charlotte, Lake Norman, and Monroe, please contact Arnold & Smith, PLLC today or find additional resources here.
The criminal defense attorneys at Arnold & Smith, PLLC make it their mission to zealously defend their clients on a wide range of criminal matters at both the state and federal levels. These matters may include any charge from traffic offenses; DWI/DUI; drug charges (from simple possession to possession with intent to distribute and trafficking); gun permit denials; weapons offenses; and property crimes (larceny, breaking and entering, robbery, fraud, embezzlement, white collar offenses); to sexually related offenses (indecent exposure; sexual assault, crimes against nature, removal from sex offender registry); and violent crimes (domestic violence; assault; manslaughter; homicide, murder). Other legal issues that Arnold & Smith, PLLC criminal clients may be facing include restraining orders, restraining order and probation violations, expungements; appeals; and immigration issues related to criminal charges. Our criminal defense attorneys are passionate about ensuring that individuals empower themselves by being informed about their constitutional rights, and stand at the ready to fight in the defense of those facing criminal charges.
Source:
https://www.law.cornell.edu/wex/appeal#:~:text=A%20challenge%20to%20a%20previous,appealed%20in%20an%20appellate%20court.
https://www.nccourts.gov/courts/court-of-appeals
Image Credit: 
https://www.freeimages.com/photo/chain-1173519
See Our Related Video from our YouTube channel:
https://www.youtube.com/user/ArnoldSmithPLLC/videos
See Our Related Blog Posts: