Charlotte Criminal Lawyer Brad Smith answers the question: "Can I be arrested without evidence against me?"
The "People You May Know" section on Facebook is one of those love-it-or-hate-it features. Like so many other aspects of social media in an age where the law recognizes almost all social platform information as public domain, the friend suggestion tool raises privacy concerns for some people. Facebook essentially advertises your social media presence to people you are not—and perhaps for good reason—already friends with.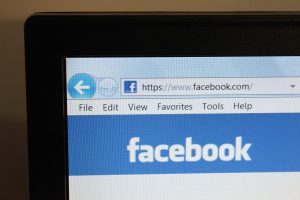 For one man in England, the People You May Know feature is what apprehended him following a two-month crime spree of armed robberies. Omar Famuyide, a 21-year-old man, has been jailed for 21 years after being convicted of robbery, attempted robbery and possession of a knife and firearm. One of his victims saw Famuyide pop up as a Suggested Friend on Facebook, recognized him, and contacted the police.
Birmingham police had been piecing together the evidence on Famuyide's string of crimes in the months before. They had enough to know that the various assaults and robberies were connected but didn't have a name yet. So when one of the carjacking victims pointed the officers in Famuyide's direction, they set out to find him.
They tracked Famuyide down at the Birmingham city center, but the man fled police on foot, ditching a combat knife as he ran.
The police followed in pursuit and eventually apprehended the him. In a search of Famuyide's home the officers found a distinctive fisherman-style hat that was identical to one worn by one of two men who carried out a recent assault in the city center.  Police also recovered a machete, balaclava, and a combat knife identical to the one Famuyide tried to discard when being chased by police.
Famuyide allegedly had an accomplice in at least some of his crime spree—testimony from other victims indicated that there were two men involved in some of the crimes, although coverage of the story does not mention whether that other testimony identified Famuyide as one of the two men.
The court heard that Famuyide was one of two men who reportedly charged into the Birmingham city center last year and assaulted two women inside, threatening them with a metal bar and handgun before shooting at the building as the women fled.
A month later, Famuyide was reported to have held a man at gunpoint and stolen his BMW. A firearm police recovered from that BMW was found to be the gun that was fired at the city center incident the month before. They also found keys to another car that was stolen at knifepoint the same night as the BMW.
The victim who was carjacked at knifepoint was the individual Facebook suggested be friends with Famuyide. The carjacking had happened months prior, which would normally raise concerns about eyewitness identification. Eyewitness testimony is notoriously unreliable and susceptible to manipulation, especially the more time passes after the event a person witnessed.
The circumstantial evidence in this case connecting Famuyide to the string of robberies appears to have bolstered the government's case against him enough to convict him. Unless there was additional eyewitness testimony linking Famuyide to the carjacking and other attempt robbery that has not been covered in the press about this story, the fisherman's hat that looked "identical" to the one used in the city center assault is the only other evidence, besides the Facebook victim's eyewitness identification, directly connecting Famuyide to the crimes for which he was convicted. However, fleeing from police is certainly a suspect move, and the officers had probable cause to detain him at that point for questioning because of the victim's Facebook identification of Famuyide, meaning that they would have had the right to give chase once he ran from them.
If you or someone you love has been charged with a crime, please contact the experienced criminal defense attorneys at Arnold & Smith, PLLC. Our attorneys stand at the ready to defend you against state or federal charges. Please contact Arnold & Smith, PLLC today at (704) 370-2828   or find additional resources here.
About the Author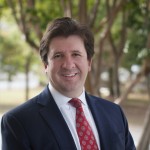 Brad Smith is a Managing Member of Arnold & Smith, PLLC, where he focuses on the areas of criminal defense, DUI / DWI defense and traffic defense.
Mr. Smith was born and raised in Charlotte. He began his legal career as an Assistant District Attorney before entering private practice in 2006.
In his free time, Mr. Smith enjoys traveling, boating, golf, hiking and spending time with his wife and three children.
Sources:
http://www.dailymail.co.uk/news/article-3605355/Armed-robber-jailed-21-years-victim-recognised-Facebook-suggested-friends.html
Image Credit:
https://commons.wikimedia.org/wiki/Category:Facebook#/media/File:Facebook_in_Laptop.jpg
See Our Related Video from our YouTube channel:
https://www.youtube.com/user/ArnoldSmithPLLC?feature=watch
See Our Related Blog Posts: