Charlotte Criminal Lawyer Brad Smith answers the question: "The person that called the police doesn't want to press charges, can I still be prosecuted?"
In Texas, it is legal to have sex with someone as young as 17 years old. This was not where Aldo Leiva, 51, ran afoul of the law when he began a consensual sexual relationship with one of the students he tutored in math.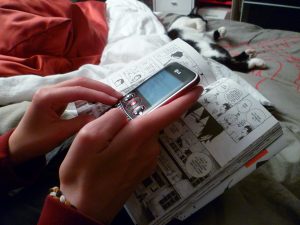 The problem arose when Leiva and the high school student started texting each other in what school police investigation describes as "Batman-and-Robin-style sexual fantasy roleplay." Some of the texts included nude pictures the 17-year-old had sent to Leiva.
Why was this a problem? Because even though the age of consent for sex is 17 in Texas, the age of consent for pornography is still 18. Besides the fact that he was a school employee, Leiva was legally allowed to sleep with the teenager but is being prosecuted for possession of child pornography for having pictures she willingly sent him of herself.
A school employee sleeping with a student might be grounds for dismissal, sure. Many states automatically criminalize such relationships because of their inherent potential for abuse of power. However, these are not the statutes under which Leiva is being charged.
The case against Leiva began after the girl's mother saw explicit texts and photos on her daughter's cell phone. She prompted the school district's police department to begin an investigation.
During questioning, Leiva provided the school police with his cell phone, its passcode and a written consent to search the device. He also provided a written statement claiming his relationship with the student was only that of mentor and friend. Meanwhile, the student admitted to dating her mentor since the prior summer when she was 17.
In searching the Leiva's and the student's phones, the investigators found images corroborating the two's sexual relationship during the admitted time period. On one occasion, the student had texted Leiva that she was taking a bath, wherein he responded by requesting that she show him. She responded with several partially nude photographs.
This last set of circumstances is an important one in the case against Leiva because it makes up an additional charge—inducing a minor to send child pornography.
If convicted, Leiva could face up to 20 years in prison and have to register as a sex offender for life. Child pornography laws have been subject to intense criticism over the years for a number of reasons, some of which are related to the facts of this case. Critics say the laws, while obviously written to protect minors against exploitation, actually sometimes serve to heavily criminalize otherwise legal relationships. In some cases, under-18 minors have been charged with possessing consensual sexts from other minors. In others, such as this one, the law creates a logical incongruence by punishing an arguably less sexual act—sending explicit photos—while permitting the actual sexual contact.
Texas's age of consent is even higher than in many states, including North Carolina, where it is 16. The federal government sets the minimum age of consent at 16, although some states still allow marriage for minors even younger than this with parental consent. A few states such as California place the age of consent as high as 18.
Some states including North Carolina employ what is called an "age gap" rule that permits a minor that has reached the age of consent to have sexual relations with someone younger than them as long as they are no more than four (4) years the other's junior (the number of years varies by state).
Other states, including Texas, provide an affirmative defense that can protect an individual from prosecution if they are no more than three (3) years older than the younger party and the younger party is at least 14.
However, neither of these types of laws would apply to Mr. Leiva's case because of the significant age gap between him and his student. Let's set aside for a moment the impropriety of sleeping with a student while working as school employee and the questionable taste of Leiva's Batman fixation. Those facts notwithstanding, the fact that a man could be facing years in prison and a lifetime on the sex offender registry for a consensual relationship with a person their state had decided was old enough to engage in sexual relations is troubling.
If you or someone you love has been charged with a crime, please contact the experienced criminal defense attorneys at Arnold & Smith, PLLC. Our attorneys stand at the ready to defend you against state or federal charges. Please contact Arnold & Smith, PLLC today at (704) 370-2828   or find additional resources here.
About the Author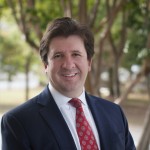 Brad Smith is a Managing Member of Arnold & Smith, PLLC, where he focuses on the areas of criminal defense, DUI / DWI defense and traffic defense.
Mr. Smith was born and raised in Charlotte. He began his legal career as an Assistant District Attorney before entering private practice in 2006.
In his free time, Mr. Smith enjoys traveling, boating, golf, hiking and spending time with his wife and three children.
Sources:
http://arstechnica.com/tech-policy/2016/05/sex-with-17-year-old-girl-is-legal-in-texas-nude-pics-of-her-are-kid-porn/
http://www.courthousenews.com/2016/05/31/Aldo%20Leiva.pdf
Image Credit:
https://upload.wikimedia.org/wikipedia/commons/7/79/Teenage_girl_texting_while_reading_a_manga_1.jpg
See Our Related Video from our YouTube channel:
https://www.youtube.com/user/ArnoldSmithPLLC?feature=watch
See Our Related Blog Posts: