Brad Smith of Arnold & Smith, PLLC answers the question "Should I talk to the police?"
Normally when a person stands accused of committing a crime, he or she seeks out a skilled criminal defense attorney to help prepare the strongest defense possible. The goal is to rely on the lawyer's legal expertise to ensure you achieve the best resolution possible. Curiously, some defendants appear to be more interested in pursuing a bizarre and unsuccessful approach, known as the "Moorish defense". To find out more, keep reading.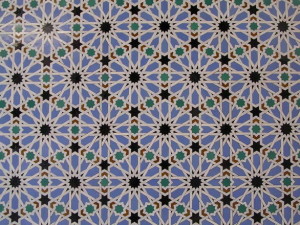 The Moorish Defense is a strategy that has been employed by desperate criminal defendants across the country, an attempt by many to avoid prosecution by claiming that they are exempt from American laws and criminal punishment. In fact, back in 2011, the tactic had a brief burst of popularity here in Charlotte and the number of defendants claiming the Moorish Defense actually temporarily slowed down the already overloaded justice system.
The same issue appears to have also bedeviled prosecutors and judges in Baltimore, with an article from 2013 discussing the renewed popularity of the Moorish Defense amongst some. The Moorish Defense got its name from the religious group the Moorish American Science Temple. The religious and civil rights organization, which was founded in the early 1900s, says that the defendants are twisting their religious teachings to serve their own interests. A spokesperson for the organization made clear that the group does not teach that membership exempts individuals from the American justice system.
Despite repeated protestations from the organization, it has not stopped some defendants from embracing the tactic, arguing that as Moorish-Americans (meaning of Moroccan descent) they are exempt from prosecution in the U.S. Some point to an obscure treaty signed between the U.S. and Morocco in 1787 as evidence of their exemption, yet the strategy has universally met with failure.
Prosecutors and judges say that though many people have tried to make such claims, often based on misinformation from others picked up in jail or on the streets, the approach is not one that will lead to a successful conclusion for defendants. In most cases, when defendants refuse to accept the legitimacy of the court to hear the case, they often become disruptive, making frequent objections in court. Though this can result in delays, it typically ends in the defendant being dismissed from the courtroom and the trial going forward in his or her absence.
Experts agree that the Moorish Defense is just one in a long line of half-cocked legal ideas embraced by desperate and confused criminal defendants. In other cases, defendants have argued that they are emissaries from the Pope and thus immune from prosecution or that because their names were written in capital letters in court documents they ought to be set free. Before embracing any of these colorful defense tactics, it is far better to spend some time consulting with a skilled North Carolina criminal defense attorney. Run your questions past someone who has been down the road before and listen thoughtfully to their advice. Once you've done your homework you can always decide how you wish to proceed, but it's always better to do so after first gathering information.
If you or someone you know has been charged with a crime and is in need of the services of an experienced criminal defense attorney, please give me a call to set up an appointment today. Arnold & Smith, PLLC is a Charlotte based criminal defense, traffic violation defense and civil litigation law firm servicing Charlotte and the surrounding area. If you or someone you know need legal assistance, please contact Arnold & Smith, PLLC today at (704) 370-2828   or find additional resources here.
About the Author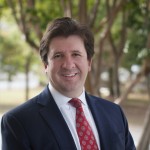 Brad Smith is a Managing Member of Arnold & Smith, PLLC, where he focuses on the areas of criminal defense, DUI / DWI defense and traffic defense.
Mr. Smith was born and raised in Charlotte. He began his legal career as an Assistant District Attorney before entering private practice in 2006.
In his free time, Mr. Smith enjoys traveling, boating, golf, hiking and spending time with his wife and three children.
Sources:
http://articles.baltimoresun.com/2013-11-04/news/bs-md-ci-moorish-american-20131103_1_murder-and-arson-moore-trials
Image Credit:
http://www.freeimages.com/photo/ceramic-tiles-in-the-alcazar-1528282
See Our Related Video from our YouTube channel:
https://www.youtube.com/user/ArnoldSmithPLLC?feature=watch
See Our Related Blog Posts: