Charlotte DWI Lawyer Brad Smith answers callers' questions during a 30 minute radio interview with the Legal Forum. Recorded in Charlotte, Mecklenburg County North Carolina.
Most people have heard of ignition interlock devices before. People are vaguely familiar with the idea that a device is attached to your car that you must first blow into before the ignition will turn over. Beyond this bit of information, most people are in the dark about the specifics for how and when ignition interlock devices are used. To find out more about ignition interlock devices and how they work in North Carolina, keep reading.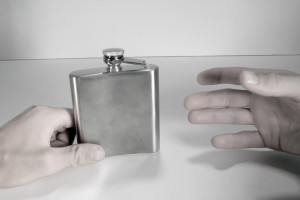 What is an ignition interlock device?
At its most basic level, an ignition interlock device is a piece of equipment that is installed in vehicles to prevent drunk driving. The device functions in much the same way as a breathalyzer, measuring and analyzing the makeup of a person's breath to determine if the driver has consumed alcohol and, if so, how much. Once a device has been installed in a vehicle, the person will not be able to start the car until he or she delivers a breath sample. The ignition interlock device then scans to ensure that the driver's BAC is not beyond a pre-set level.
Why is an ignition interlock device used?
Some people wonder why ignition interlock devices are used at all, the idea being that it's better to simply take away drunk drivers' licenses. Though this may seem theoretically more effective at keeping drunk drivers off the road, it has been shown to be practically of little use. The reason is that simply taking away someone's driver's license, or adding restrictions to their operation, will not help solve the problem. People will still drive if they really want to and the only thing that works at that point is an ignition interlock device, which can actually intervene in the event a drunk driver tries to turn on the ignition. The devices have been shown to be so effective that Mothers Against Drunk Driving has strongly pushed for their use, shifting their attention to ignition interlock devices rather than increasing punishment of convicted of drivers.
When are ignition interlock devices used?
In North Carolina, the law currently says that drunk drivers who have been convicted of repeat drunk driving offenses, those who refuse to take a blood-alcohol test and those who blow a .15 BAC or higher are required to use an ignition interlock device if they want to be able to regain the right to drive a vehicle. The law says that drivers who have their licenses revoked for a year must use the device for a year. Those who have their licenses revoked for four years must use the device for three years and those who have been given a permanent revocation must use the device for seven years. That means the program is relatively narrowly used, sparing many thousands of drivers each and every year who don't qualify. So far, more than 11,000 drivers in North Carolina have court-ordered ignition interlock devices installed in their vehicles.
Are there any changes in store?
Currently, there's a push among legislators in North Carolina to dramatically broaden the usage of the devices. One idea currently under consideration is to require all convicted drunk drivers, including first timers, to install an ignition interlock device if they want the right to drive again. Should the idea gain traction and pass the legislature experts believe an additional 2,500 to 10,000 drivers would be required to use the devices.
If you or someone you know has been charged with a crime and is in need of the services of an experienced criminal defense attorney, please give me a call to set up an appointment today. Arnold & Smith, PLLC is a Charlotte based criminal defense, traffic violation defense and civil litigation law firm servicing Charlotte and the surrounding area. If you or someone you know need legal assistance, please contact Arnold & Smith, PLLC today at (704) 370-2828   or find additional resources here.
About the Author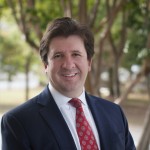 Brad Smith is a Managing Member of Arnold & Smith, PLLC, where he focuses on the areas of criminal defense, DUI / DWI defense and traffic defense.
Mr. Smith was born and raised in Charlotte. He began his legal career as an Assistant District Attorney before entering private practice in 2006.
In his free time, Mr. Smith enjoys traveling, boating, golf, hiking and spending time with his wife and three children.
Sources:
http://www.newsobserver.com/news/local/news-columns-blogs/article25785157.html
Image Credit:
http://www.freeimages.com/photo/flask-1562579
See Our Related Video from our YouTube channel:
https://www.youtube.com/user/ArnoldSmithPLLC?feature=watch
See Our Related Blog Posts: