Charlotte DWI and Criminal Defense Attorney J. Bradley Smith of Arnold & Smith, PLLC answers the question "If I simply intend to plead guilty, why do I need a lawyer?"
Recent news reports indicate that crime is up in various parts of North Carolina, with a recent article revealing a double-digit rise in criminal activity in Charlotte in 2015. Other places have fared better and, as a result, have more time on their hands to direct money and energy at problems that are rarely seen as priorities.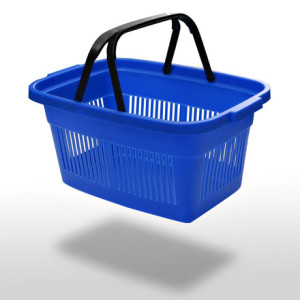 Specifically, the town of Martinsville, Virginia has dedicated itself to stamping out shoplifting, a problem that officials say is growing and increasingly harmful, both to residents and local businesses. According to statistics from 2014, shoplifting accounted for a surprising 21 percent of all reported Part 1 crimes in Martinsville (Part 1 crimes are a category of criminal charges that impact the safety and well being of residents).
The Martinsville Police Department has decide to dedicate resources to combating the scourge of shoplifting, including assigning reports of shoplifting incidents to special criminal investigators. The increased resources appear to be paying off, as the Martinsville Police Department says that preliminary numbers from 2015 indicate that the department has an 86 percent clearance rate on shoplifting crimes, meaning 86 percent of reported shoplifting incidents resulted in an arrest.
The local Commonwealth's Attorney says that his office has decided to work in conjunction with the police department and is aggressively pursuing shoplifting cases. Even though these cases typically involve shoplifting low value items from grocery stores or other chains like CVS or Wal-Mart, prosecutors are fighting for stiff penalties, including felony prosecution for those cases that allow it.  In fact, prosecutors are even asking judges to impose significant jail time in shoplifting cases over $200, an attempt to deter others by sending a strong message to would-be shoplifters.
Though shoplifting may not be treated as such a high priority crime here in Charlotte, the reality is that prosecutors can and do bring criminal charges for shoplifting all the time, even in cases that may appear relatively insignificant. In North Carolina, the law defines shoplifting more formally as "larceny of goods". This occurs when a person takes property away, without an owner's consent, with the intention of permanently depriving the owner of the property.
Charges for larceny of goods (shoplifting) depend on the value of the goods that have been stolen. Typically, when the total value of the merchandise taken exceeds $1,000, the crime will be charged as a felony. However, and this is important to note, there are specific exceptions where shoplifting less than $1,000 can also result in felony charges. This can occur when a person uses a lined bag to avoid antitheft devices, when a person removes or damages an antitheft device, when a person attaches a false price tag or, curiously, when a person uses an emergency exit door to leave a business with goods values at $200 or more. In these cases, the crimes could result in Class H felony charges, which include possible jail time of between 4 and 25 months.
In addition to the criminal penalties that come with shoplifting (and the stain on your criminal record), those convicted face civil claims for compensation. The stores whose goods were stolen are allowed to bring a civil lawsuit against the perpetrator to recover the value of any goods stolen. In cases where minors were responsible for the shoplifting, guardians will be liable for paying the damages.
If you or someone you know has been charged with a crime and is in need of the services of an experienced criminal defense attorney, please give me a call to set up an appointment today. Arnold & Smith, PLLC is a Charlotte based criminal defense, traffic violation defense and civil litigation law firm servicing Charlotte and the surrounding area. If you or someone you know need legal assistance, please contact Arnold & Smith, PLLC today at (704) 370-2828   or find additional resources here.
About the Author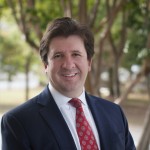 Brad Smith is a Managing Member of Arnold & Smith, PLLC, where he focuses on the areas of criminal defense, DUI / DWI defense and traffic defense.
Mr. Smith was born and raised in Charlotte. He began his legal career as an Assistant District Attorney before entering private practice in 2006.
In his free time, Mr. Smith enjoys traveling, boating, golf, hiking and spending time with his wife and three children.
Sources:
http://www.martinsvillebulletin.com/news/shoplifting-putting-the-pinch-on-police-businesses/article_077caeac-6034-54b1-bc7e-acf564013dc9.html
Image Credit:
http://www.freeimages.com/photo/flying-basket-1417521
See Our Related Video from our YouTube channel:
https://www.youtube.com/user/ArnoldSmithPLLC?feature=watch
See Our Related Blog Posts: