Charlotte DWI and Criminal Defense Attorney J. Bradley Smith of Arnold & Smith, PLLC answers the question: "What are the long term effects of being convicted of a crime?"
A woman from Tennessee recently made headlines across the country when she claimed that she blacked out and woke up hours later in Arden, North Carolina. After disappearing, her husband reported the woman's absence to police. The 25-year-old, Ciara Mae Holt, then told authorities that she had been kidnapped.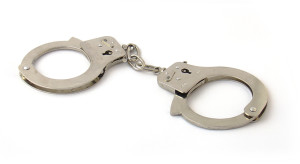 Sensational reports like this grab attention, both from law enforcement officials and the news media. It didn't take long for the reported kidnapping to circulate. Nearly as quickly, the woman's story began to unravel. Police say they received evidence that contradicted the woman's story and, after pressing her on various details, the woman eventually confessed to fabricating the kidnapping.
Though it's fortunate that the woman was never kidnapped and thus never really the victim of a crime, the lie proved costly, both in financial terms and wasted time for police officers. After receiving reports of the kidnapping, local police in both Tennessee and North Carolina sprang into action, gathering information, talking to witnesses and tracking down leads. This not only cost the various police agencies man hours, it also meant that the officers dedicated to the alleged kidnapping were not able to focus on other, real crimes, depriving those victims of the time and attention they deserved.
Given this waste of resources and their desire to send a strong message to others, authorities in Tennessee say that Holt will be charged with a crime, and this one will be real. Holt has already been taken to the local county jail and is being charged with filing a false report. In this case, filing a false report in Tennessee amounts to a Class D felony. If Holt is eventually convicted of the charge, she faces up to 12 years in federal prison. At the moment, Holt remains in jail on $5,000 bond.
Filing a false report is an interesting crime in that it is a crime concerning speech, not actions. Though our constitution protects our right to free speech, the ability to file a false police report is one of a relatively few types of speech that is not protected. Depending on where you live and the seriousness of the false report, the crime can result in either misdemeanor or felony charges. In most states, the general rule is that those false reports resulting in inconvenience will likely end up as misdemeanors, while those causing costly and widespread confusion will end as felony charges.
Here in North Carolina, the crime is known officially as filing a false report to law enforcement agencies or officers and the crime is found in North Carolina Code Section 14-225. The law states that, "Any person who shall willfully make or cause to be made to a law enforcement agency or officer any false, misleading or unfounded report, for the purpose of interfering with the operation of a law enforcement agency, or to hinder or obstruct any law enforcement officer in the performance of his duty, shall be guilty of a Class 2 misdemeanor." A person convicted of a Class 2 misdemeanor in North Carolina faces a potential $1,000 fine and up to sixty days behind bars, reason enough to think twice before filing a false report.
If you or someone you know has been charged with a crime and is in need of the services of an experienced criminal defense attorney, please give me a call to set up an appointment today. Arnold & Smith, PLLC is a Charlotte based criminal defense, traffic violation defense and civil litigation law firm servicing Charlotte and the surrounding area. If you or someone you know need legal assistance, please contact Arnold & Smith, PLLC today at (704) 370-2828   or find additional resources here.
About the Author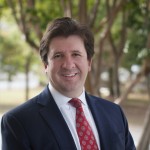 Brad Smith is a Managing Member of Arnold & Smith, PLLC, where he focuses on the areas of criminal defense, DUI / DWI defense and traffic defense.
Mr. Smith was born and raised in Charlotte. He began his legal career as an Assistant District Attorney before entering private practice in 2006.
In his free time, Mr. Smith enjoys traveling, boating, golf, hiking and spending time with his wife and three children.
Sources:
http://www.knoxnews.com/news/crime-courts/morristown-woman-charged-with-lying-about-kidnapping-2af42005-c170-579d-e053-0100007f08ed-367707651.html
Image Credit:
http://www.freeimages.com/photo/handcuffs-1413638
See Our Related Video from our YouTube channel:
https://www.youtube.com/user/ArnoldSmithPLLC?feature=watch
See Our Related Blog Posts: