Charlotte Criminal Lawyer Brad Smith answers the question: "What are the long term effects of being convicted of a crime?"
The North Carolina Sex Offender Registry is a public registry of sex offenders who reside in North Carolina. This list was created to inform the public of the whereabouts of individuals who have committed crimes of a sexual nature. The list is intended to provide safety. The Sex Offender Registration requirements determine what exactly is a reportable crime that requires registration. Residents, nonresident workers, and residential students all must register. The registry is an excellent public safety tool, but requires registration for some crimes that are not heinous. This can have detrimental effects on an individual's life. However, there are situations in which someone can be removed from the list.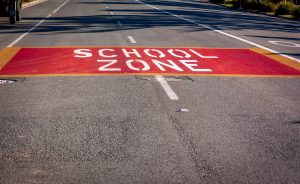 There are strict guidelines that determine when a person must register as a sex offender once they are in North Carolina. There are four categories of offenders when determining registration timelines.
Resident Sex Offender: A person who was a resident of North Carolina at the time of conviction must register immediately after the conviction. If there is a prison sentence associated with the conviction, the offender must register within three days of release.
Non-Resident Offender: An offender moving to the state must register within three days of establishing a residence, or after 15 days in the state.
Non-Resident Student: A student to any school in North Carolina must register upon enrollment.
Non-Resident Worker: A person who has worked more than 14 days or more than 30 days in a year must register.
Residents must report a change of address within three business days.
Additionally, there are different lengths of time that a person must remain on the registry. Article 27A, Part 3 dictates that there must be lifetime registration and a verification of the offender's residence every 90 days for those:
Convicted of an aggravated offense;
Convicted of a repeat offense; or
Deemed a sexually violent predator by the court.
Article 27A, Part 2 applies to every other reportable conviction and requires registry for 30 years from the date of registration. However, those who must report under the Part 2 classification of offenders have the option to petition for removal from the list.
Eligibility for Removal
An offender under Part 2 classification may petition for removal after 10 years have passed from the initial registration date. In order to meet the requirement for removal the petitioner must:
Not have been arrested for any reportable offense in the past 10 years;
Meet additional requirements under the Jacob Wetterling Act;
Not be considered a current or potential threat to the public.
If you have been convicted of a crime requiring registry on the sex offender list, you need to speak with an attorney about possible removal from the list. The experienced attorneys at Arnold & Smith, PLLC are here to help you. We will explain every step to you and help you decide if removal is in your future. Contact us today for a consultation. in or around Charlotte, Lake Norman, or our new office in Monroe (by appointment only until 2019), please contact Arnold & Smith, PLLC today at (704) 370-2828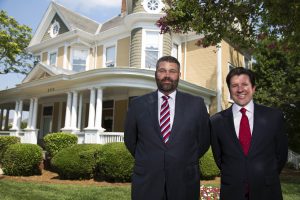 The criminal defense attorneys at Arnold & Smith, PLLC make it their mission to zealously defend their clients on a wide range of criminal matters at both the state and federal levels. These matters may include any charge from traffic offenses; DWI/DUI; drug charges (from simple possession to possession with intent to distribute and trafficking); gun permit denials; weapons offenses; and property crimes (larceny, breaking and entering, robbery, fraud, embezzlement, white collar offenses); to sexually related offenses (indecent exposure; sexual assault, crimes against nature, removal from sex offender registry); and violent crimes (domestic violence; assault; manslaughter; homicide, murder). Other legal issues that Arnold & Smith, PLLC criminal clients may be facing include restraining orders, restraining order and probation violations, expungements; appeals; and immigration issues related to criminal charges. Our criminal defense attorneys are passionate about ensuring that individuals empower themselves by being informed about their constitutional rights, and stand at the ready to fight in the defense of those facing criminal charges.
Source:
http://ncdoj.gov/Protect-Yourself/Find-Sex-Offenders/SexOffenderRegPrograms.aspx
https://www.govtrack.us/congress/bills/103/hr324/summary
Image Credit:
https://www.freeimages.com/photo/school-zone-1615387
See Our Related Video from our YouTube channel:
https://www.youtube.com/user/ArnoldSmithPLLC?feature=watch
See Our Related Blog Posts: