Charlotte DWI Lawyer Brad Smith answers the question: "Can the police search my car without a warrant?"
The Court of Appeals for the Sixth Circuit recently ruled on a case challenging parking enforcement practices of putting chalk on a vehicle's tire so that they can keep track of how long a vehicle has been parked in one spot. The court found that marking the tires was a search under the Fourth Amendment to the United States Constitution. This case started in Saginaw, Michigan.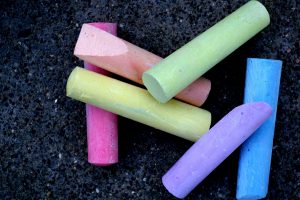 In Taylor v. City of Saginaw, Taylor had received 15 parking citations from the city over a three-year period. Each time a citation was issued, parking officials marked the tires on her vehicle to determine the length of time parked. The parking official would return to Taylor's car after a period of time to determine whether the car had moved or not based on the chalk lines drawn. The citations listed the date and time that chalk was placed on Taylor's vehicle's tires.
Taylor files suit against the City of Saginaw with the argument that the city had violated her Fourth Amendment right to be free from unlawful searches by placing chalking on the tires and that she did not consent to the search. The city tried to dismiss the case with the argument that chalking a vehicle's tires did not constitute a search under the Fourth Amendment. The federal district court ruled that chalking the tires was a search, but it was reasonable under the caretaker exception to the Fourth Amendment. Taylor appealed this decision to the Sixth Circuit.
On appeal, the court relied heavily on the property-based approach used in United States v. Jones.  Jones examined whether placing a GPS tracking device on the undercarriage of a vehicle violated an individual's Fourth Amendment rights. A Fourth Amendment search occurs if information is obtained by intruding on an individual's constitutionally protected area without consent.
The appeals court found that by the parking officials marking the tires to Taylor's vehicle, this was trespassing on her property, even though there was no damage. It was intentional physical contact with the vehicle. When this trespass is combined with the purpose of trying to obtain information (how long the car was parked), a Fourth Amendment search occurred.
Furthermore, the appeals court did not find that this was a reasonable search under the caretaker exception. The court rejected this argument. There is a diminished reasonable expectation of privacy in an automobile, but a warrantless search needed to be accompanied by probable cause or suspicion that a crime took place. At the time of placing the chalk on the tires, there was no probable cause that a crime was taking place, or took place.
The criminal defense attorneys at Arnold & Smith, PLLC are here to help you. While you may not have a case that is going to end up in the federal appeal circuit, we want to make sure that any citations or charges you are facing do not infringe upon your constitutional rights. Contact us today for a consultation. If you find yourself facing criminal charges and need the help of an experienced criminal defense attorney in or around Charlotte, Lake Norman, or our new office in Monroe, please contact Arnold & Smith, PLLC today at (704) 370-2828 or find additional resources here.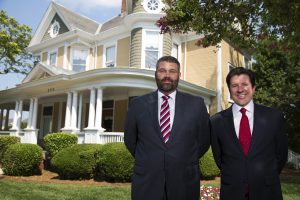 The criminal defense attorneys at Arnold & Smith, PLLC make it their mission to zealously defend their clients on a wide range of criminal matters at both the state and federal levels. These matters may include any charge from traffic offenses; DWI/DUI; drug charges (from simple possession to possession with intent to distribute and trafficking); gun permit denials; weapons offenses; and property crimes (larceny, breaking and entering, robbery, fraud, embezzlement, white collar offenses); to sexually related offenses (indecent exposure; sexual assault, crimes against nature, removal from sex offender registry); and violent crimes (domestic violence; assault; manslaughter; homicide, murder). Other legal issues that Arnold & Smith, PLLC criminal clients may be facing include restraining orders, restraining order and probation violations, expungements; appeals; and immigration issues related to criminal charges. Our criminal defense attorneys are passionate about ensuring that individuals empower themselves by being informed about their constitutional rights, and stand at the ready to fight in the defense of those facing criminal charges.
Source:
http://www.opn.ca6.uscourts.gov/opinions.pdf/19a0079p-06.pdf
https://www.oyez.org/cases/2011/10-1259
Image Credit:
https://www.freeimages.com/photo/chalk-1177809
See Our Related Video from our YouTube channel:
https://www.youtube.com/user/ArnoldSmithPLLC?feature=watch
See Our Related Blog Posts: