Charlotte Criminal Lawyer Brad Smith answers the question: "My relationship is ending and they are threatening to call the police, how can I help myself?"
Cyberbullying has been in the news a lot in recent months and years, with experts finally catching on to the harm that can be caused to people, especially young people, by electronic harassment. Stories of children and teens suffering depression, anxiety and, in the most tragic cases, committing suicide due to online abuse have prompted state legislatures into action, with the vast majority passing laws against electronic forms of harassment.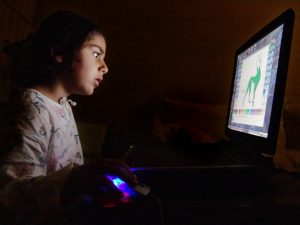 Though lawmakers moved to combat electronic bullying, some feared the laws went too far. Among those concerned about the breadth of cyberbullying laws were seven justices on the North Carolina Supreme Court. The Court issued a unanimous opinion last week striking down North Carolina's cyberbullying law. To find out more about why the Court deemed the law unconstitutional, keep reading.
What is cyberbullying?
Cyberbullying, as defined in North Carolina legislation, is seen as an attempt by one person to intimidate or torment a minor, making statements intended to provoke a third party to harass a minor, copying or disseminating information designed to intimidate a minor or even signing a minor or a minor's parents or guardians up to receive junk electronic messages with the intent to intimidate or torment the minor.
The above definition is contained in North Carolina's cyberbullying legislation, which was passed in 2009. Though many states have anti-cyberbullying laws, only 18 states impose criminal sanctions on those found guilty of cyberbullying.
What did the North Carolina Supreme Court say?
The Supreme Court held that while the intention of the law is commendable (stopping children from being abused online), the law is written so broadly that it amounts to an unconstitutional restriction of free speech. According to the Court, the law fails to define what it means to "intimidate" or "torment" a minor. The law also fails to define other elements of the law, such as what qualifies as "private" or "personal" information pertaining to a minor.
Though the state has a legitimate interest in protecting minors from online bullying, the law appears aimed instead at enforcing a kind of online civility, something that is constantly changing and outside the scope of criminal legislation. The Court also knocked down arguments by its defenders that the law did not regulate speech, but conduct. The Court stated that a posting online is just as deserving of free speech protection as a flyer taped to a bulletin board or a pamphlet handed out by someone on the street. All are activities protected by the First Amendment and thus, the cyberbullying law goes too far in restricting a form of free speech.
What's next?
The state's Attorney General has expressed disappointment with the ruling and defended the law, saying that what happens online can have very serious consequences in the real world. Though the current iteration of the law has been tossed out, lawmakers could easily take another shot, though they will have to work hard to define elements of the law very precisely. The problem for lawmakers is that defining exactly the harm that a victim must suffer for criminal sanctions to follow can be tricky given that online bullying impacts each person differently.
If you or someone you love has been charged with a crime, please contact the experienced criminal defense attorneys at Arnold & Smith, PLLC. Our attorneys stand at the ready to defend you against state or federal charges. Please contact Arnold & Smith, PLLC today at (704) 370-2828   or find additional resources here.
About the Author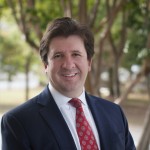 Brad Smith is a Managing Member of Arnold & Smith, PLLC, where he focuses on the areas of criminal defense, DUI / DWI defense and traffic defense.
Mr. Smith was born and raised in Charlotte. He began his legal career as an Assistant District Attorney before entering private practice in 2006.
In his free time, Mr. Smith enjoys traveling, boating, golf, hiking and spending time with his wife and three children.
Sources:
http://www.newsobserver.com/news/local/crime/article82997747.html
Image Credit:
http://www.freeimages.com/photo/child-laptop-1243096
See Our Related Video from our YouTube channel:
https://www.youtube.com/user/ArnoldSmithPLLC?feature=watch
See Our Related Blog Posts: