Charlotte DWI Lawyer Brad Smith answers callers' questions during a 30 minute radio interview with the Legal Forum. Recorded in Charlotte, Mecklenburg County North Carolina.
The Supreme Court voted 7-1 to place limits on laws that make it a crime for drivers suspected of drunk driving to refuse to submit to an alcohol test. The decision says that police must obtain search warrants before requiring a driver to submit to a blood alcohol test. A warrant will not be required, however, for breath tests.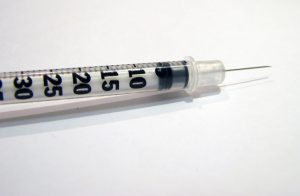 The cases before the Court included three from drivers in states that had passed implied consent laws which contain a criminal component. Though motorists in all 50 states are subject to an implied consent law of some kind (typically resulting in loss of a driver's license), those in 11 states go farther and impose criminal penalties for refusing to submit to alcohol tests.
The Court heard arguments from prosecutors and drunk driving advocacy groups claiming that police should not be required to procure warrants for either blood or breath tests. The reason advanced by these groups is that it can be time consuming and difficult for police officers to secure a warrant, especially late at night. Given this, an impaired driver might evade punishment as the alcohol could have left his or her system by the time the warrant comes through. The states argued that they have a legitimate interest in protecting the public from the harm caused by drunk drivers and both breath and blood tests are two effective ways of doing that.
The Court disagreed with the states, deciding that blood tests raise significant privacy concerns as they pierce the skin and leave behind a sample that the government can keep in a database. The same concerns do not exist for breath tests, which are far less invasive and, according to the court, akin to drinking from a straw.
The Court went on to refute the argument that requiring a warrant would be overly burdensome. The majority found that even in rural jurisdictions, a judge or magistrate is on call at all hours and a warrant can be secured over the phone in a matter of minutes. Police officers can easily spare this time except in truly extraordinary circumstances. Normal traffic stops, however, do not rise to the level of exigent circumstances which are required to justify the warrantless gathering of blood samples.
Though the Court's decision slapped down overly restrictive laws, several members of the Court indicated they would be willing to go further. Two justices wrote a concurring opinion saying that they felt that warrants should be required for both blood and breath tests. Justice Sotomayor and Justice Ginsburg believe that no government interest justifies the warrantless gathering of such evidence.
If you or someone you love has been charged with a crime, please contact the experienced criminal defense attorneys at Arnold & Smith, PLLC. Our attorneys stand at the ready to defend you against state or federal charges. Please contact Arnold & Smith, PLLC today at (704) 370-2828   or find additional resources here.
About the Author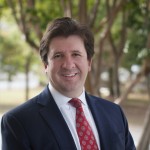 Brad Smith is a Managing Member of Arnold & Smith, PLLC, where he focuses on the areas of criminal defense, DUI / DWI defense and traffic defense.
Mr. Smith was born and raised in Charlotte. He began his legal career as an Assistant District Attorney before entering private practice in 2006.
In his free time, Mr. Smith enjoys traveling, boating, golf, hiking and spending time with his wife and three children.
Sources:
http://abcnews.go.com/Politics/wireStory/high-court-strikes-limits-drunk-driving-test-laws-40072113
Image Credit:
http://www.freeimages.com/photo/intradermic-needle-1323024
See Our Related Video from our YouTube channel:
https://www.youtube.com/user/ArnoldSmithPLLC?feature=watch
See Our Related Blog Posts: