Charlotte Criminal Lawyer Brad Smith answers the question:"What is an expungement?"
Most people do not spend time worrying about things like the discovery process. It is legalistic and confusing to those not familiar with the criminal justice system. Though it can be complicated, it is incredibly important and worth understanding. Discovery is meant to shed light on evidence, creating transparency in a justice system that can, at times, be troublingly opaque. As a recent article in the New York Times demonstrates, the discovery process can sometimes go wrong and, when it does, it can have serious consequences.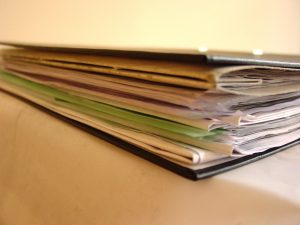 First, we should start by explaining what discovery is. Discovery is the process whereby the parties to a legal proceeding exchange information ahead of trial. This information can take the form of answers to questions, requests for production of evidence and depositions. The goal is to ensure that each side understands the evidence accumulated by the other side. In a criminal context, discovery can be even more important as it gives the defense a window into the prosecution's case. This not only assists in plea negotiations, but also in helping defendants locate witnesses or other evidence that can be used to prove their innocence.
Given how valuable discovery can be to defendants, it perhaps is not a surprise that some prosecutors are not eager to cooperate. In the vast majority of states, prosecutors are required to hand over evidence fairly early in the criminal process. In North Carolina, legislators passed a law back in 2004 that mandated the automatic disclosure of almost all evidence early in a case. Though this is admirable, it is sadly not a universal practice.
As the New York Times article discusses, New York is one of only 10 states in the country where prosecutors are allowed to wait until the last minute before a trial before disclosing information to the defense. Specifically, New York law allows prosecutors to avoid disclosing evidence prior to accepting a guilty plea. That means prosecutors can negotiate with defendants and secure their agreement to plead guilty without ever having to reveal what, if any, evidence they have implicating the defendant in a crime.
This has proven destructive time and time again. The article discusses the case of one defendant who was luckier than most. He was accused of beating a man outside of a club one evening and was charged with gang assault. The man swore to his criminal defense attorney that he had never hit the victim and had only thrown one punch in the fight to help break things up. Prosecutors claimed they had a video that showed the defendant was the leader of the attack, but refused to release it to the defense even after repeated requests. At the same time, prosecutors were pushing hard for the defendant to accept a guilty plea in exchange for reduced sentencing.
Thankfully, the defendant and his attorney held strong and waited for prosecutors to finally release the tape, despite the threat that their more generous plea deal would go away. When the video was finally turned over it confirmed the defendant's story, showing he had never hit the victim. Soon thereafter, prosecutors dropped all charges against the man. Had he and his lawyer simply agreed to the plea deal, something that happens in 98 percent of all felony arrests that end in convictions, he would have done so for no reason and based on no real evidence. Essentially, the prosecutors would have bluffed their way into securing a serious criminal conviction of an innocent man.
Thankfully, there is a push underway to change the current system. The state bar of New York has finally come out in favor of a bill being debated in the state General Assembly that would require prosecutors to turn over evidence earlier on in the process. If New York were to take such a step, it would follow the example set by other states, like Ohio, New Jersey and Utah, which recently passed similar measures. Those eager for reform caution that there are still a number of hurdles to be cleared, chief among them that the governor, Andrew Cuomo, has not shown any interest in signing such a bill into law.
If you or someone you know has been charged with a crime, please contact the experienced criminal defense attorneys at Arnold & Smith, PLLC. Our attorneys stand at the ready to defend you against state or federal charges. Please contact Arnold & Smith, PLLC today at (704) 370-2828   or find additional resources here.
About the Author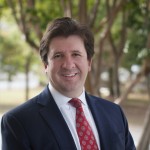 Brad Smith is a Managing Member of Arnold & Smith, PLLC, where he focuses on the areas of criminal defense, DUI / DWI defense and traffic defense.
Mr. Smith was born and raised in Charlotte. He began his legal career as an Assistant District Attorney before entering private practice in 2006.
In his free time, Mr. Smith enjoys traveling, boating, golf, hiking and spending time with his wife and three children.
Sources:
https://www.nytimes.com/2017/08/07/nyregion/defendants-kept-in-the-dark-about-evidence-until-its-too-late.html?_r=0

Image Credit:
http://www.freeimages.com/photo/documents-1427202
See Our Related Video from our YouTube channel:
https://www.youtube.com/user/ArnoldSmithPLLC?feature=watch
See Our Related Blog Posts: