Charlotte Criminal Lawyer Brad Smith answers the question: "Can I be arrested without evidence against me?"
It can sometimes seem like we have seen it all before. This is especially true in the criminal law world, where crimes are seldom novel, but often sad cycles continually repeating themselves. Though this is true in some cases, a recent prosecution in Massachusetts demonstrates that individuals can still find new ways to run afoul of the law and, when that happens, it can raise important questions about how these groundbreaking cases ought to be handled.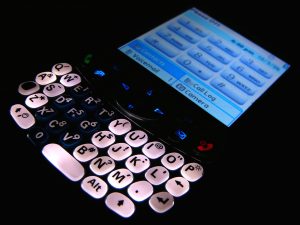 The case at issue concerns a woman named Michelle Carter, who recently turned 20 years old. Carter was found guilty last month of involuntary manslaughter related to the suicide of her then 18-year-old boyfriend, Conrad Roy. Roy killed himself back in 2014 while sitting in his pickup truck. At the time, Carter was only 17.
Given that Roy, without a doubt, killed himself and that Carter was definitively not in the area when it happened (police say she was about 30 miles away at the time of his death), you might be wondering why she was charged and convicted of involuntary manslaughter. The reason is because of text messages she sent her then-boyfriend. Police say that Carter, who suffers from mental health problems like Roy, had sent him multiple messages the night of his death encouraging him to kill himself. Roy had previously made several suicide attempts before succeeding the night of Carter's cajoling messages.
After Roy's death, prosecutors brought manslaughter charges against Carter. They claimed that Carter was responsible for his death because she encouraged him to go through with the suicide, taunting him at times when he appeared to be hesitating. At one point, she urged him to get back into his vehicle, a vehicle she knew he had filled with carbon monoxide. Prosecutors say that she knew Roy would be entering a toxic environment that was inconsistent with human life and, as a result, should be found guilty.
Carter's attorney argued that she had done nothing to force the suicide and that she could not have been responsible as she was so far away at the time it happened. Instead, it was Roy who ultimately chose to kill himself and it is he who should be seen as responsible. Her attorneys also noted that Carter was being treated with Celexa at the time, a drug that can can cause poor impulse control and irrational thinking.
A jury agreed with the prosecution and convicted Carter of involuntary manslaughter. The question now is how long Carter will be sentenced to jail and whether she will appeal the conviction. Several groups, including the ACLU, have already come out against the conviction. Though most agree that Carter's actions were horrific, that does not make them criminal. Critics say that Carter has a right to free speech, no matter how deplorable. They also point out that in Massachusetts, it is not illegal to encourage suicide (one of 10 states that has such a law on the books).
Others have said that it does not appear to be a case of manslaughter. To justify a manslaughter conviction, prosecutors must prove that a defendant was directly responsible for a victim's death. In this case, there could be an argument that Carter was responsible for prodding Roy along, but that, in the end, she was not directly responsible for his death as she was nowhere in the vicinity at the time. Experts believe that because of the groundbreaking nature of the case, it may be vulnerable to certain legal challenges. If Carter is given a lengthy sentence, most agree the conviction will be challenged on appeal.
If you or someone you know has been charged with a crime, please contact the experienced criminal defense attorneys at Arnold & Smith, PLLC. Our attorneys stand at the ready to defend you against state or federal charges. Please contact Arnold & Smith, PLLC today at (704) 370-2828   or find additional resources here.
About the Author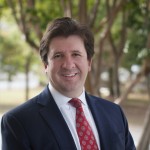 Brad Smith is a Managing Member of Arnold & Smith, PLLC, where he focuses on the areas of criminal defense, DUI / DWI defense and traffic defense.
Mr. Smith was born and raised in Charlotte. He began his legal career as an Assistant District Attorney before entering private practice in 2006.
In his free time, Mr. Smith enjoys traveling, boating, golf, hiking and spending time with his wife and three children.
Sources:
https://www.reuters.com/article/us-massachusetts-crime-suicide-idUSKBN1AI162
Image Credit:
http://www.freeimages.com/photo/palm-treo-650-1243232
See Our Related Video from our YouTube channel:
https://www.youtube.com/user/ArnoldSmithPLLC?feature=watch
See Our Related Blog Posts: