Charlotte Criminal Lawyer Brad Smith answers the question: "How is getting charged with a crime on a college campus different from being charged off campus?"
The incident over the weekend in Charlottesville, VA where neo-Nazis and white supremacists gathered to protest the removal of Confederate statues resulted in the tragic death of a young woman. According to authorities, the woman was a counter protestor and was standing on a street corner with others shouting down the assembled white supremacists. James Alex Fields, Jr. is said to have driven his vehicle onto the sidewalk, striking several counter protestors and killing one.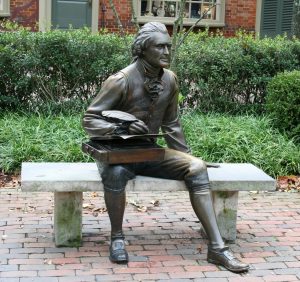 The attack has generated an enormous amount of controversy, much of it political, and raised some questions about what criminal charges might result. At the local level, authorities say they intend to level several claims against Fields. First, they intend to bring murder charges due to the death of the young woman. Second, they intend to charge Fields with malicious wounding for the injuries sustained by the 19 other counter protestors. Third, prosecutors have said they will bring hit-and-run charges.
In addition to the local charges, experts are waiting to see what the Department of Justice does from a federal perspective. So far, there are at least two options under consideration. According to Attorney General Jeff Sessions, the attack in Charlottesville is being investigated by FBI agents as potential domestic terrorism as well as a possible hate crime. According to Sessions, the attack in Charlottesville meets "the definition of domestic terrorism in our statute".
Turning first to the issue of hate crime prosecution, authorities point out that just because Fields has a long history of sympathizing with Nazi points of view is not, on its own, enough to secure a hate crime conviction. To win a hate crime conviction, prosecutors must show that the criminal act was motivated by hatred towards certain specifically enumerated groups. Prosecutors will look to draw a direct connection between the defendant's ideology and the criminal act that took place.
How will they prove a connection? Experts say hate crimes are notoriously difficult for prosecutors because it requires putting yourself inside the mind of the offender and understanding motivation. Investigators will need to comb through Fields' social media accounts and online history. They will likely talk to family members and friends, those who have known him for years. The goal will be to understand his background and thought process and learn whether the actions taken were motivated out of a desire to specifically injure a certain group of protected people.
As for domestic terrorism, experts say that it is true that statutes refer to domestic terrorism, but that it is not, on its own, a crime. Domestic terrorism is instead more of a designation, something that allows law enforcement officials wide latitude in investigating a person and any groups or other individuals connected to the person. That said, it is not a chargeable offense as domestic terrorism is not a specifically listed criminal act. If Fields were found to have been working on behalf of ISIS, he could then face international terrorism charges, but that seems unlikely. Instead, domestic terrorism might be the basis for a wider investigation by authorities into Fields and may lead to other charges, but won't on its own serve as the basis for criminal prosecutions.
If you or someone you know has been charged with a crime, please contact the experienced criminal defense attorneys at Arnold & Smith, PLLC. Our attorneys stand at the ready to defend you against state or federal charges. Please contact Arnold & Smith, PLLC today at (704) 370-2828   or find additional resources here.
About the Author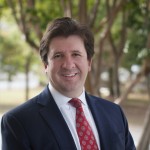 Brad Smith is a Managing Member of Arnold & Smith, PLLC, where he focuses on the areas of criminal defense, DUI / DWI defense and traffic defense.
Mr. Smith was born and raised in Charlotte. He began his legal career as an Assistant District Attorney before entering private practice in 2006.
In his free time, Mr. Smith enjoys traveling, boating, golf, hiking and spending time with his wife and three children.
Sources:
https://www.washingtonpost.com/news/post-nation/wp/2017/08/14/was-the-charlottesville-car-attack-domestic-terrorism-a-hate-crime-or-both/?utm_term=.96b4ddc24f68
Image Credit:
http://www.freeimages.com/photo/thomas-jefferson-2-1421207
See Our Related Video from our YouTube channel:
https://www.youtube.com/user/ArnoldSmithPLLC?feature=watch
See Our Related Blog Posts: