Charlotte Criminal Lawyer Brad Smith answers the question: "If I have an outstanding warrant, what should I do?"
The mugshot is something that an average person would immediately associate with a brush with the law. The assumption is that anyone and everyone who is arrested or convicted of a crime must have been booked and had his or her mugshot taken. While that is true in many cases, it is not the case all the time. A recent high-profile case dealt with exactly this issue and ended with the defendant being ordered by a judge to report to have his mugshot taken.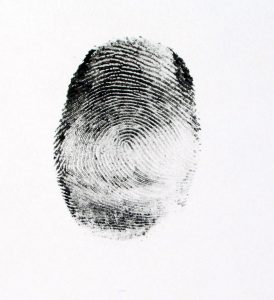 The case at issue began in Montana on the eve of a special election early in May of this year. The Republican candidate (and eventual winner) for Congress, Greg Gianforte, body slammed a reporter for the Guardian newspaper. The incident, which occurred at Gianforte's campaign headquarters, was witnessed by others and reported to law enforcement authorities. Police say they briefly questioned Gianforte that evening before he left his office and that he subsequently refused to participate in a follow-up interview with detectives. Later that same evening he was charged with misdemeanor assault.
Fast forward, Gianforte was able to win the election despite some truly terrible press coverage. A month or so later, he appeared in court and pleaded guilty to the charge. As a result of his plea, he was sentenced to a six-month deferred sentence, ordered to engage in 40 hours of community service, participate in 20 hours of anger management counseling and pay hundreds of dollars in fines.
Gianforte appears to have accepted all that as part of the deal. What became a sticking point was one final, seemingly small item: that Gianforte report to the local county jail for fingerprinting and photographing, standard parts of any booking process. It was this that led Gianforte and his attorneys to file an objection, arguing that the court did not have the right to order Gianforte to submit to a mugshot.
Gianforte's lawyers argued in subsequently filed paperwork that the law in Montana is on their side. They said that judges do not have the discretion to order defendants to take a mugshot and submit to fingerprinting. They claimed that the state law says judges can only issue such an order to defendants who have been charged with felonies or those defendants who have been arrested and charged with some misdemeanor crimes. They said that Gianforte's case did not qualify as either.
Prosecutors disagreed and said that a judge in Montana has the right to order mugshots and fingerprints. They claimed that because the judge was imposing conditions on Gianforte's deferred sentence that the judge had sufficient discretion to do as he wished. In this case, the judge decided that fingerprints and a mugshot were reasonable conditions to ensure the rehabilitation of Gianforte and, thus, they were allowed.
The judge agreed with prosecutors and decided that the court had sufficient authority to order Gianforte to submit to a mugshot and fingerprints. In fact, the judge went further and found that if Gianforte does not comply within a set amount of time, he will be treated as being in contempt of court and a warrant is to be issued for his arrest.
The issue that Gianforte is clearly most concerned by is that his mugshot will become part of the public domain, something that would be more than a little embarrassing for someone in his position. Though he lost the battle about the mugshot, he may have won the larger war. Gallatin County is one of only a few in all of Montana that do not view mugshots as public information. As a result, mugshots taken in the county are not released publicly unless there is a specific requirement to do so.
If you or someone you know has been charged with a crime, please contact the experienced criminal defense attorneys at Arnold & Smith, PLLC. Our attorneys stand at the ready to defend you against state or federal charges. Please contact Arnold & Smith, PLLC today at (704) 370-2828   or find additional resources here.
About the Author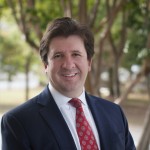 Brad Smith is a Managing Member of Arnold & Smith, PLLC, where he focuses on the areas of criminal defense, DUI / DWI defense and traffic defense.
Mr. Smith was born and raised in Charlotte. He began his legal career as an Assistant District Attorney before entering private practice in 2006.
In his free time, Mr. Smith enjoys traveling, boating, golf, hiking and spending time with his wife and three children.
Sources:
http://www.bozemandailychronicle.com/news/crime/judge-orders-gianforte-to-take-mugshot-fingerprints/article_2c0d741e-8f91-5c6a-a788-5e3e37acc2df.html
Image Credit:
http://www.freeimages.com/photo/stamp-of-finger-1519214
See Our Related Video from our YouTube channel:
https://www.youtube.com/user/ArnoldSmithPLLC?feature=watch
See Our Related Blog Posts: