Charlotte Criminal Lawyer Brad Smith answers the question: "What are the long term effects of being convicted of a crime?"
Criminal cases are seldom very exciting. Though TV and movies would have you believe differently, the reality is that court rules and procedures restrict what participants are able to do spur of the moment and instead try and make the process more predictable. It is quite rare for a prosecutor or defense attorney, even more so, a judge, to make a decision or take an action seemingly out of the blue.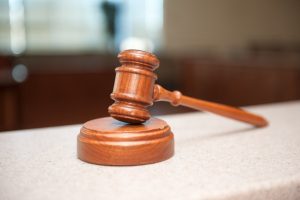 That makes what just happened in a Wisconsin murder case quite unusual. According to news reports, a judge in Kenosha canceled a retrial that has been in the works for years and reinstated a defendant's previous murder conviction. Rather than following normal procedure, which would have been to retry the defendant given a previous federal court ruling, the state judge took a different and somewhat surprising approach. Experts say they cannot recall a time where a state court judge has openly defied a federal court's grant of a habeas corpus petition, making this case exceptional.
The case began back in 1998 when Julie Jensen died due to consumption of antifreeze. It appeared to be suicide, but doubts quickly arose. Julie and her husband were experiencing serious marital problems at the time and, 10 days before her death, Julie left a note with neighbors. In the letter, she said that if she died that the neighbors should take the note to police, as she believed her husband was likely responsible.
The issue of the letter and other statements made by Julie was a lightning rod from the beginning of the case. Though she died in 1998, it took 10 years for her husband, Mark, to be convicted. There were a number of fights over the admissibility of Julie's words from beyond the grave. The debate was whether these letters were properly admissible as evidence or if they were instead an infringement of Mark's 6th Amendment right to confront his accuser. After all, by admitting the letters, Mark and his attorneys lost the opportunity to challenge or cross-examine the witness, as Julie was no longer alive.
In 2007, state courts decided that the letters were admissible and Mark was soon thereafter convicted of murder. The case continued to be appealed, with an appeals court deciding that the letters may not have been admissible, but that the error caused little harm. Finally, in 2013, a federal judge got the case and ruled that the use of the letters infringed on Mark's constitutional rights and that the government had to either release him from prison or grant him a retrial.
After that decision, prosecutors and the defense began preparing for what would be an expensive second trial. That is, until recently, when a Kenosha judge turned the case on its head. The judge held that Julie's statements were not really testimonial, at least not according to some narrow interpretation of prior U.S. Supreme Court rulings. As a result, the statements could be admitted without causing harm to Mark. Given the admissibility of the statements, the judge concluded that the basis for the federal grant of habeas corpus had been remedied and there was no longer a reason for a second trial.
The defense has argued that this violates the 2013 decision by the federal judge and that the state could actually be held in contempt for failing to hold a second trial. In an unusual move, prosecutors sought an advisory opinion from the federal judge who issued the 2013 decision, testing the waters to see if contempt would be likely. The federal judge walked a fine line when he announced that his order had been that Mark either needed to be released from prison or that the state needed to begin efforts to retry him. The state did begin efforts, thus potentially satisfying the federal judge. It remains to be seen what will happen next.
If you or someone you know has been charged with a crime, please contact the experienced criminal defense attorneys at Arnold & Smith, PLLC. Our attorneys stand at the ready to defend you against state or federal charges. Please contact Arnold & Smith, PLLC today at (704) 370-2828   or find additional resources here.
About the Author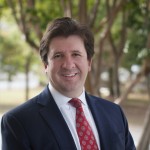 Brad Smith is a Managing Member of Arnold & Smith, PLLC, where he focuses on the areas of criminal defense, DUI / DWI defense and traffic defense.
Mr. Smith was born and raised in Charlotte. He began his legal career as an Assistant District Attorney before entering private practice in 2006.
In his free time, Mr. Smith enjoys traveling, boating, golf, hiking and spending time with his wife and three children.
Sources:
http://www.jsonline.com/story/news/crime/2017/09/01/kenosha-judate-again-wants-vicitms-voice-grave-evidence-against-mark-jensen-1998-antifreeze-poisonin/616131001/
Image Credit:
http://www.freeimages.com/photo/gavel-2-1236453
See Our Related Video from our YouTube channel:
https://www.youtube.com/user/ArnoldSmithPLLC?feature=watch
See Our Related Blog Posts: