Charlotte Criminal Lawyer Brad Smith answers the question: "If I have an outstanding warrant, what should I do?"
To the surprise of many who once thought it impossible, there appears to be growing pressure across the country to make changes to the current bail system in place in most jurisdictions. Recent reform efforts have succeeded in a handful of states, while efforts are underway in many others to push for change. Chief among them, legislators in California have started the process of addressing the broken bail system and a change in a state as large as California could quickly send ripple effects across the country.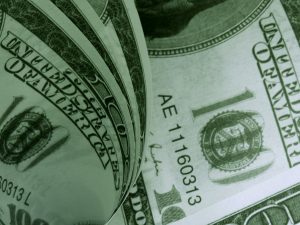 To start, what is the issue with the current bail system? According to critics, which are numerous, the bail system is unfair and discriminatory on its face. The monetary bail system functions to allow those with sufficient financial resources to avoid jail time, while forcing those too poor to pay their way out to suffer behind bars awaiting trial. It is a rather unvarnished means of allowing the wealthy to avoid punishments suffered by those without resources. More insidiously, those who suffer the most are also often minorities, meaning the bail system helps to perpetuate terrible racial and socioeconomic disparities.
These problems are serious and have long drawn criticism from advocates for equality and criminal justice reform. However, it has always been assumed that the financial interests allied against reform would win out. The bail bond industry is a powerful one and quite skilled at lobbying. Bail bond organizations have also worked in concert with associations for jailers and corporations responsible for building and operating prisons to create a formidable opposition in states contemplating change to the existing system.
Thankfully, times appear to be changing. Efforts at reform are underway across the country and, to the surprise of many, in an unusual assortment of states. Liberal bastions like New Jersey and California have debated changes to the bail system at the same time as more moderate states like Maryland.
So far, there have been some crucial successes. In Kentucky, which passed a law decades ago prohibiting bail bondsman from profiting from bail, reforms have been effective. Though bail bondsman were already scarce (given the existing laws), further changes happened in the last few years to shed light on the bail system. The state legislature passed a law requiring judges to release all defendants who scored low to moderate on an algorithm created to determine the risk to society posed by defendants. The goal was to make bail more objective and thus apply fairly across the board rather than subjective, which allows for discrimination to flourish.
In Washington, D.C., the money-for-bail system was abolished and it has been a tremendous success. Pretrial service agencies were created to monitor the larger number of individuals who would be released and they have done their job spectacularly well. The overwhelming majority of nonviolent offenders (the only ones being released) have shown up at court when they are supposed to. Jail populations have declined, which led to a reduction in expenses for the city in housing and caring for defendants.
The numerous ills that many imagined have not come to pass and that is good news for defendants in other states who may soon take up similar reforms. A bipartisan effort was recently put forward to Senators Rand Paul and Kamala Harris to push bail reform on the national level, incentivizing states to break with the past and move away from a monetary bail system. Whether this drive for change continues or stalls out remains to be seen, but many are hopeful that the current unjust system's days are numbered.
If you or someone you know has been charged with a crime, please contact the experienced criminal defense attorneys at Arnold & Smith, PLLC. Our attorneys stand at the ready to defend you against state or federal charges. Please contact Arnold & Smith, PLLC today at (704) 370-2828   or find additional resources here.
About the Author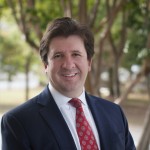 Brad Smith is a Managing Member of Arnold & Smith, PLLC, where he focuses on the areas of criminal defense, DUI / DWI defense and traffic defense.
Mr. Smith was born and raised in Charlotte. He began his legal career as an Assistant District Attorney before entering private practice in 2006.
In his free time, Mr. Smith enjoys traveling, boating, golf, hiking and spending time with his wife and three children.
Sources:
https://www.washingtonpost.com/opinions/fixing-the-unfair-bail-system-is-worth-the-costs/2017/09/09/ff3c5c4c-73eb-11e7-8f39-eeb7d3a2d304_story.html?utm_term=.c084150b587d
Image Credit:
http://www.freeimages.com/photo/money-cash-flow-1537820
See Our Related Video from our YouTube channel:
https://www.youtube.com/user/ArnoldSmithPLLC?feature=watch
See Our Related Blog Posts: