Charlotte Criminal Lawyer Brad Smith answers the question: "Can I be arrested without evidence against me?"
When the Utah jury acquitted a man named Roberto Román of first-degree murder of an officer of the peace, Román and his attorney breathed sighs of relief.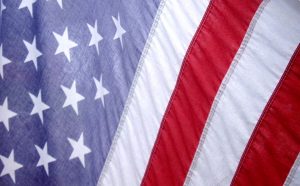 Román was still convicted of two other charges for the day he was allegedly evading arrest on a felony drug violation, but they were lesser felonies: tampering with evidence and possessing a firearm illegally. At sentencing the judge said that he felt Román had gotten away with murder and handed down the 10-year maximum penalty for those convictions.
However, the officer Román was acquitted of killing had been a local law enforcement officer working with federal law enforcement. That's a federal offense under 18 U.S.C. section 1121. And not long after he was acquitted on the state-level murder charge, the Feds charged Román for the same act of which he had just been acquitted by the Utah jury.
For anyone familiar with criminal law, alarm bells may be starting to sound. What about double jeopardy? Unfortunately, this is one of the most commonly recognized yet misunderstood principles in criminal law.
The Double Jeopardy Clause of the Fifth Amendment to the U.S. Constitution provides three separate protections for criminal defendants in that it prohibits:
Re-prosecution for the same offense after you are acquitted;
Prosecution for the same offense after you are convicted; and
Multiple punishments for the same offense.
In Román's case, his attorney argued that the first protection was being violated.
The catch is, the federal and state governments are considered their own sovereign, or separate, entities. This is referred to as the "dual sovereignty exception" to the Double Jeopardy Clause.
Román's attorney argued all the way up to an appellate federal court that this should not be allowed, contending that only by eliminating the dual sovereignty exception could courts remain true to the ideals of the U.S. Constitution.  He argued that the government essentially wanted a "do-over" for what it thinks the state jury got wrong the first time.
The argument, which has been made before in many similar cases, failed to persuade the court. It has long been established that the federal government has jurisdiction over offenses that qualify as federal crimes, regardless of the person's conviction or acquittal at the state level for the same acts.
Another current example of the use of this concept is shown in the case of Dylann Roof, the shooter who killed nine (9) people at the Emanuel African Methodist Episcopal Church in Charleston, SC last June, and whose federal trial began this month.
Roof is facing 33 federal charges, including obstruction of the exercise of religion resulting in death, using a firearm to commit murder during a crime of violence, and nine (9) counts of violating the Hate Crime Act resulting in death.
A self-avowed white supremacist, Roof openly admitted to FBI agents that his attack was racially motivated—hence the federal hate crime charges. In addition to these, he is also facing nine (9) counts of murder and other charges at the state level.
If you or someone you know has been charged with a crime, please contact the experienced criminal defense attorneys at Arnold & Smith, PLLC. Our attorneys stand at the ready to defend you against state or federal charges. Please contact Arnold & Smith, PLLC today at (704) 370-2828   or find additional resources here.
About the Author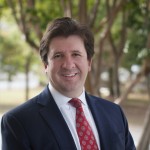 Brad Smith is a Managing Member of Arnold & Smith, PLLC, where he focuses on the areas of criminal defense, DUI / DWI defense and traffic defense.
Mr. Smith was born and raised in Charlotte. He began his legal career as an Assistant District Attorney before entering private practice in 2006.
In his free time, Mr. Smith enjoys traveling, boating, golf, hiking and spending time with his wife and three children.
Sources:
https://www.wklaw.com/double-jeopardy-federal/
http://www.leagle.com/decision/In%20FDCO%2020161117J15/U.S.%20v.%20ROMAN
http://www.cnn.com/2016/12/09/us/dylann-roof-trial-charleston-video/
Image Credit:
http://www.freeimages.com/photo/american-flag-1530855
See Our Related Video from our YouTube channel:
https://www.youtube.com/user/ArnoldSmithPLLC?feature=watch
See Our Related Blog Posts: