Charlotte Criminal Lawyer Brad Smith answers the question: "What are the long term effects of being convicted of a crime?"
In the divided political world of 2016, it's something that conspiracy theorists love to discuss. What impact could a group of "faithless electors" have on the election results? Though individuals chosen to vote in the Electoral College have previously switched sides, at no time was it more controversial than it is today. Already, at least 9 people have come forward to identify themselves as being interested in voting contrary to the way in which their state's popular vote outcome. These people have said they intend to vote for a consensus Republican candidate instead of Donald Trump, saying they cannot in good conscience vote for the man. Though political nerds love to discuss the potential mayhem this could cause in Washington, legal experts focus instead on the potential criminal implications should such faithless electors emerge.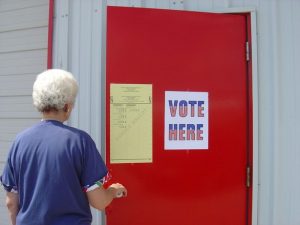 First, let's start with a practical question, is it possible to vote for someone based solely on your conscience, rather than the will of the public? Yes, to the surprise of many people, those chosen to vote in the Electoral College do have the ability to vote as they feel led, even if that doesn't line up with their fellow voters. Though this is theoretically possible, it happens very, very rarely. In fact, since the founding of the country there have only been 157 faithless electors, of these only 82 electoral votes were changed due to the personal initiative of the elector.
Though they may be rare, it appears 2016 could see some impact from one or more rogue electors. If that happens, can these people be punished for not voting in accordance with the popular vote of their state? The answer depends entirely on whether the person is from. If the person is from one of the 21 states without faithless elector laws, then they can do pretty much whatever they want. One of the people who have come forward so far is from Georgia, a state without faithless elector laws. That person will thus be legally allowed to vote as he chooses and will face no legal consequence for doing so.
The same isn't true elsewhere. In Michigan and both North and South Carolina, laws exist to neutralize any defiant electors. In these states, if a faithless elector votes contrary to the popular vote, his or her vote is cancelled and they will be replaced in the Electoral College. In Washington, lawmakers decided to use money as an incentive to follow the rules. Another person who has identified himself as a faithless elector is from Washington state. Washington does have a law concerning faithless electors and it says that those who violate the law and vote contrary to the popular vote face a $1,000 fine. The elector has said that this will not prevent him from voting as he chooses.
Though Washington's $1,000 fine is among the stiffest financial penalties that a faithless elector can face, other states go even further and have laws that allow for criminal penalties to be imposed. In New Mexico, for instance, the state says that anyone who acts as a faithless elector has committed a fourth-degree felony. This is pretty serious business and could result in a sentence of up to 18 months behind bars and payment of a $5,000 fine.
The likelihood that a group of faithless electors are able to organize to such an extent that they change the results of the election is slim to none. That said, even a few defections could prove embarrassing and potentially lead to criminal repercussion. Despite there having been 157 faithless electors thus far, it's worth mentioning that not one has ever been prosecuted. Let's hope that tradition continues
If you or someone you know has been charged with a crime, please contact the experienced criminal defense attorneys at Arnold & Smith, PLLC. Our attorneys stand at the ready to defend you against state or federal charges. Please contact Arnold & Smith, PLLC today at (704) 370-2828   or find additional resources here.
About the Author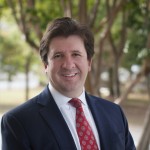 Brad Smith is a Managing Member of Arnold & Smith, PLLC, where he focuses on the areas of criminal defense, DUI / DWI defense and traffic defense.
Mr. Smith was born and raised in Charlotte. He began his legal career as an Assistant District Attorney before entering private practice in 2006.
In his free time, Mr. Smith enjoys traveling, boating, golf, hiking and spending time with his wife and three children.
Sources:
https://www.bustle.com/articles/189353-are-faithless-electors-punished-one-says-he-might-not-do-whats-required-of-him
Image Credit:
http://www.freeimages.com/photo/vote-here-woman-1436537
See Our Related Video from our YouTube channel:
https://www.youtube.com/user/ArnoldSmithPLLC?feature=watch
See Our Related Blog Posts: