Charlotte Criminal Lawyer Brad Smith answers the question: "Can I be arrested without evidence against me?"
When most people think about their last interaction with a police officer it almost always involves a traffic stop. A person was speeding or not wearing a seat belt or ran a red light or was talking on a cellphone and a cop does what cops do and pulls the person over. This traffic stop can serve as a window to other, potentially more serious things. For instance, the cop could use the traffic infraction as an excuse to investigate other, potentially unrelated, crimes. In some especially tragic instances, the traffic stop can prove deadly, with officers engaging in violence.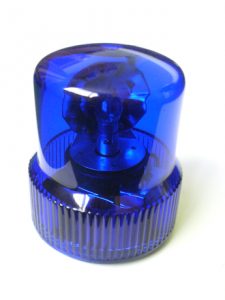 For most people, a traffic stop is an inconvenience and might result in a costly ticket or a court appearance. According to the author of a recent editorial, a good way to tackle the problem of police violence aimed often at minorities is through traffic violations. By taking away the power of police to involve themselves in these routine infractions you minimize the interaction most people have most often with law enforcement officers.
Though most people take criminal traffic laws for granted, as if they must always remain, the reality is they often make little sense. We're having police officers and judges in criminal court enforce basic traffic rules and regulations, such as speeding or stopping at stop signs. There are many other analogous situations where we allow administrative systems to do their jobs. For instance, when it comes to fire codes or building codes or occupational safety requirements, we delegate enforcement to administrative personnel rather than criminal ones. Despite the delegation, we don't appear to be any less safe. Our buildings or workplaces are no more dangerous because of this than are our roadways (in fact, it could be argued the roadways are even less safe).
Administrative personnel don't investigate crimes, aren't allowed to arrest or detain suspects and certainly wouldn't come equipped with deadly weapons. When a person gets caught with a blocked fire escape or improper hand washing procedures at a restaurant, no one gets arrested or carted off to jail. They just get a citation and are ordered to fix the problem.
According to critics of the current system, there is no obvious reason why the same couldn't be true when it comes to the vast majority of traffic crimes. There are obvious exceptions for things like drunk drivers who pose an immediate danger to others and which should still be treated as criminal matters. But other cases, like the stop sign runners, are no more dangerous to society than cooks failing to follow sanitation guidelines.
The value of making the switch from criminal enforcement to administrative is clear: no one needs to fear getting hurt if citations are all that result from these encounters. Relatively insignificant infractions can have correspondingly insignificant results rather than the disproportionately bad results that come from some traffic stops today involving police officers. The hope is that by decriminalizing traffic laws, more people (including police officers), get to go safely home to their families at night.
If you or someone you know has been charged with a crime, please contact the experienced criminal defense attorneys at Arnold & Smith, PLLC. Our attorneys stand at the ready to defend you against state or federal charges. Please contact Arnold & Smith, PLLC today at (704) 370-2828   or find additional resources here.
About the Author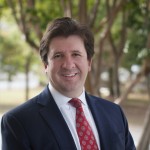 Brad Smith is a Managing Member of Arnold & Smith, PLLC, where he focuses on the areas of criminal defense, DUI / DWI defense and traffic defense.
Mr. Smith was born and raised in Charlotte. He began his legal career as an Assistant District Attorney before entering private practice in 2006.
In his free time, Mr. Smith enjoys traveling, boating, golf, hiking and spending time with his wife and three children.
Sources:
https://thefederalist.com/2017/03/31/one-simple-change-traffic-laws-can-reduce-police-brutality/
Image Credit:
http://www.freeimages.com/photo/blue-alarm-light-1310937
See Our Related Video from our YouTube channel:
https://www.youtube.com/user/ArnoldSmithPLLC?feature=watch
See Our Related Blog Posts: