Charlotte Criminal Lawyer Brad Smith answers the question: "If I have an outstanding warrant, what should I do?"
A big case that gripped the nation several years ago has finally come to a close. The case, against the owner and head pharmacist at the New England Compounding Center, garnered tremendous public attention after a fungal meningitis outbreak back in 2012 resulted in injuries to hundreds and death to 64 people. It turned out that tainted injections from the NECC, a compounding pharmacy located outside of Boston, were responsible. In a surprise to many, prosecutors went after the owner not only for things like racketeering and mail fraud, but also charged him with 25 counts of second-degree murder.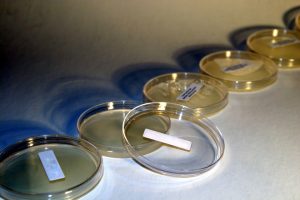 The case began back in 2012 when people all across the country started getting sick with a rare disease, fungal meningitis. The CDC began to investigate reports and ultimately traced the illness back to the compounding pharmacy. An astounding 13,000 people were injected with vaccines that could have been tainted, leaving many thousands of people to wait and see if they developed symptoms. In the end, 732 people were infected, while 64 died. Those who survived have been left, in some cases, with severe injuries and constant pain, a reminder of how close they came to death.
In the wake of the discovery, investigators with the CDC discovered the compounding pharmacy had been using dirty mats and hoods and failing to give sufficient time to sterilize some of their products. Investigators noticed that a "clean" room was infested with insects and mice. Even more damning, vials of medicine were found to have dark debris floating inside them.
Prosecutors eventually used this information as a basis for criminal charges against Barry Cadden, the owner of the NECC. Prosecutors claimed that Cadden participated in a criminal fraud by claiming he was operating a pharmacy while secretly manufacturing drugs, something that allowed him to evade oversight from the FDA. Prosecutors alleged that Cadden ignored standard industry safety precautions in pursuit of higher profit margins and cast aside warnings that the drugs he was selling could have been contaminated. This, prosecutors argued, was dangerously reckless and led directly to the deaths of 64 people.
The defense disputed each of these claims, saying that Cadden had no idea that anyone would die because of the conditions in his pharmacy. Moreover, his attorneys argued that Cadden himself had nothing to do with the contamination that led to the deadly drugs.
In the end, the jury delivered a split verdict. Though Cadden was convicted of more than 50 counts of mail fraud and racketeering, he was spared conviction on any of the 25 second-degree murder charges. Cadden faces up to 20 years for each of his 50 convictions, so it's possible that he could be behind bars for years to come, but by avoiding second-degree murder charges, he likely saved himself from life behind bars.
Though prosecutors are declaring this a win, victims and loved ones of victims are frustrated that Cadden avoided the murder convictions. Experts believe that in the end what saved Cadden was the burden of proof. In a second-degree murder case, prosecutors are required to prove that Cadden either knew or reckless ignored the fact that the medicine being sold was dangerous and was going to kill or cause infection in patients. Though prosecutors demonstrated the conditions in the NECC were sloppy and failed to meet standards, that isn't the same thing as knowing that the vials were contaminated and choosing to sell them anyway. In the end, prosecutors simply weren't able to clear the high evidentiary bar.
If you or someone you know has been charged with a crime, please contact the experienced criminal defense attorneys at Arnold & Smith, PLLC. Our attorneys stand at the ready to defend you against state or federal charges. Please contact Arnold & Smith, PLLC today at (704) 370-2828   or find additional resources here.
About the Author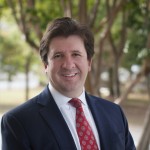 Brad Smith is a Managing Member of Arnold & Smith, PLLC, where he focuses on the areas of criminal defense, DUI / DWI defense and traffic defense.
Mr. Smith was born and raised in Charlotte. He began his legal career as an Assistant District Attorney before entering private practice in 2006.
In his free time, Mr. Smith enjoys traveling, boating, golf, hiking and spending time with his wife and three children.
Sources:
https://www.nytimes.com/2017/03/22/us/meningitis-new-england-compounding-center-barry-cadden.html?_r=0
Image Credit:
http://www.freeimages.com/photo/petri-series-001-1506346
See Our Related Video from our YouTube channel:
https://www.youtube.com/user/ArnoldSmithPLLC?feature=watch
See Our Related Blog Posts: