Charlotte Criminal Lawyer Brad Smith answers the question: "Can I be arrested without evidence against me?"
Stand Your Ground laws have been around for more than a decade now, with Florida serving as one of the first states to pass such legislation back in 2005. Though not a novel concept, the laws are new in some states. In these places where the laws are new, the local judiciary may be unfamiliar with how to apply the laws, meaning there is a bit of a learning curve in the months and even years following passage. This can be problematic for both prosecutors and defendants, as neither knows what to expect.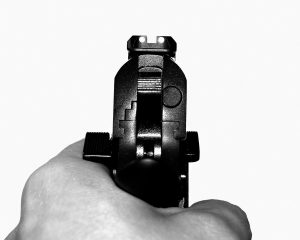 This is exactly what is happening in Iowa at the moment. Lawmakers in Iowa passed a Stand Your Ground law last year that went into effect in July of 2017. Though the law itself was clear about its goal, it was decidedly unclear about the means of achieving that goal. The stated intention of the law is that a law-abiding person should have no legal obligation to retreat prior to using deadly force if they believed they were in danger. It does not matter whether the danger was real or not, merely whether a reasonable person would believe himself or herself to be in danger.
What remained unknown was how this would work in the real world. Many were unclear about when this "get out of jail free" card could be used. Was it before a trial, during an evidentiary hearing? Would it be during a trial, akin to self-defense? Though nothing is definitive, one judge in Iowa has finally tackled such a case, potentially setting precedent for others to follow.
The case concerns a shooting that occurred in Road Oak, Iowa back in October of 2017. In that case, a man shot at two men who accosted him in an alley. The men were wearing hoodies and bandanas and screamed as they ran at him. The man was carrying a registered handgun and opened fire, hitting one man who eventually collapsed and later died. A knife was found near the man's body.
The man was arrested by police, but was later released and granted immunity by the judge presiding over the case. The judge decided that a reasonable person in a similar situation would have feared for their life and that the man's actions were thus justifiable. The judge decided the man acted in accordance with the law, based on a preponderance of the evidence. He also decided that the law meant the man should not have to wait around for a full trial. The judge granted complete immunity from prosecution and did so as part of a pretrial evidentiary hearing.
The judge has since said that he had little guidance from lawmakers about how to proceed. The law never dealt with how such cases should be handled procedurally, leaving the judge to try and follow examples set in other states, such as Florida and Alabama. This uncertainty may explain why another Stand Your Ground case was handled differently by another judge located in another part of the state.
In that case, the judge decided that rather than deal with the Stand Your Ground question during a pretrial hearing, the defendant would have to raise the defense as part of his criminal trial. In that case, the man was ultimately convicted of several crimes, including voluntary manslaughter. Confusingly, he might yet receive immunity if the judge decides to rule in his favor. A hearing on the issue is scheduled for later this month and the judge may apply immunity after the fact.
Many judges and criminal defense attorneys in Iowa are hoping that lawmakers can clear up some of the uncertainty surrounding the law. Rather than wait months or years for judges across the state to get on the same page, lawmakers could simply revisit the matter and provide more clear direction about how these Stand Your Ground cases should be handled.
If you or someone you know has been charged with a crime, please contact the experienced criminal defense attorneys at Arnold & Smith, PLLC. Our attorneys stand at the ready to defend you against state or federal charges. Please contact Arnold & Smith, PLLC today at (704) 370-2828   or find additional resources here.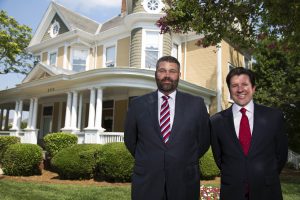 The criminal defense attorneys at Arnold & Smith, PLLC make it their mission to zealously defend their clients on a wide range of criminal matters at both the state and federal levels. These matters may include any charge from traffic offenses; DWI/DUI; drug charges (from simple possession to possession with intent to distribute and trafficking); gun permit denials; weapons offenses; and property crimes (larceny, breaking and entering, robbery, fraud, embezzlement, white collar offenses); to sexually related offenses (indecent exposure; sexual assault, crimes against nature, removal from sex offender registry); and violent crimes (domestic violence; assault; manslaughter; homicide, murder). Other legal issues that Arnold & Smith, PLLC criminal clients may be facing include restraining orders, restraining order and probation violations, expungements; appeals; and immigration issues related to criminal charges. Our criminal defense attorneys are passionate about ensuring that individuals empower themselves by being informed about their constitutional rights, and stand at the ready to fight in the defense of those facing criminal charges.
Source:
https://www.desmoinesregister.com/story/news/crime-and-courts/2018/02/14/iowa-stand-your-ground-law-prompts-release-slaying-suspect/337270002/
Image Credit:
https://www.freeimages.com/photo/down-the-barrel-1314293
See Our Related Video from our YouTube channel:
https://www.youtube.com/user/ArnoldSmithPLLC?feature=watch
See Our Related Blog Posts: