Charlotte DWI Lawyer Brad Smith answers: A past conviction is keeping me from finding work what can I do?
A state legislator has introduced a bill that she says will close a loophole in Illinois' sex offender registry. Critics of the bill say the bill is "overly punitive and burdensome" on offenders who have paid their debt to society, according to the Chicago Tribune.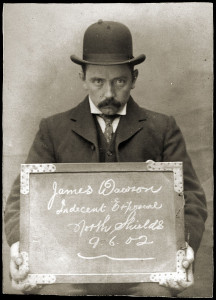 Sen. Julie Morrison, a Democrat from Deerfield, Illinois—a suburb of Chicago—said that if her bill becomes law, sex offenders would be required to register with police in places where they work. Currently, sex offenders are required to register with police where they live.
In addition, sex offenders must notify police officials in the jurisdictions where they live if they work in another area when any job is five-days-long or more in duration. That information, the Tribune reports, is not always shared with police in the community where a sex offender is working.
That is precisely the scenario that was brought to the attention of Highland Park police officer Michael Leonard. He discovered that a registered sex offender was working at a business in the suburban-Chicago city near a park where children played. While the sex offender committed no violation by being present at the business for work, Highland Park police chief Paul Shafer told the Tribune if an incident occurred "that might match what one of these offenders might do," his agency had no way of checking whether any offenders may be present in the area because of employment.
Laimutis Nargelenas, a former Superintendent of the Illinois State Police and lobbyist for the Illinois Association of Chiefs of Police, said the rights of individual offenders must be balanced against the state's duty to protect its children. Last year, the Tribune reports, the chief's association lobbied successfully for an expansion of the sex-offender registry to include colleges and universities.
He said offenders would likely view the proposed employment-site registration as burdensome. He cited one instance, however, in which a registered sex offender was spending more than 60 hours per week on a job site in the state's capitol and was even renting an apartment there, even though the offender lived and was registered elsewhere.
Having registration information related to offenders' employment locale, Nargelenas said, would be "very useful information when we conduct these investigations."
Shafer said he does not think that requiring offenders to register in locales where they are employed is intrusive and said police would only use the information if they were investigating a crime. He said it is "well known that sex offenders have a propensity to violate again," and that it "just makes sense" to require offenders to notify authorities in locales where they are employed if they are working 40 or more hours per week there.
Will Mingus, executive director of Illinois Voices for Reform, told the Tribune that the employment-site registration requirement would do nothing more than further punish "individuals who have already served their time and who are attempting to support themselves and their families by finding meaningful employment."
Arnold & Smith, PLLC is a Charlotte based criminal defense, traffic violation defense and civil litigation law firm servicing Charlotte and the surrounding area. If you or someone you know needs the assistance of an experienced criminal defense attorney in Charlotte, North Carolina, please contact Arnold & Smith, PLLC today at (704) 370-2828   or find additional resources here.
About the Author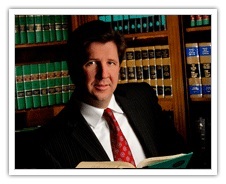 Brad Smith is a Managing Member of Arnold & Smith, PLLC, where he focuses on the areas of criminal defense, DUI / DWI defense and traffic defense.
Mr. Smith was born and raised in Charlotte. He began his legal career as an Assistant District Attorney before entering private practice in 2006.
In his free time, Mr. Smith enjoys traveling, boating, golf, hiking and spending time with his wife and three children.
Sources:
http://www.chicagotribune.com/suburbs/highland-park/news/ct-hpn-sex-offender-registry-tl-0326-20150318-story.html
Image Credit: 
"James Dawson – Flickr – Tyne & Wear Archives & Museums" by Tyne & Wear Archives & Museums – James Dawson. Via Wikimedia Commons – http://commons.wikimedia.org/wiki/File:James_Dawson_-_Flickr_-_Tyne_%26_Wear_Archives_%26_Museums.jpg#/media/File:James_Dawson_-_Flickr_-_Tyne_%26_Wear_Archives_%26_Museums.jpg
See Our Related Video from our YouTube channel:
https://www.youtube.com/user/ArnoldSmithPLLC/videos
See Our Related Blog Posts: