Charlotte DWI Lawyer Brad Smith answers the question: "If I simply intend to plead guilty, why do I need a lawyer?"
If you've already been convicted of a crime but are sitting in jail awaiting sentencing, criminal defense lawyers will normally advise you to stay on your best behavior. The lag time between conviction and sentencing leaves any jailhouse behavior subject to the sentencing judge's scrutiny.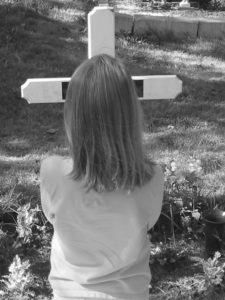 For the record, mailing your victim's wife—who just so happens to also be your daughter-in-law—your victim's autopsy photos from prison along with a note reading, "For Your Family Album," does not qualify as "best behavior."
James Douglas Sindelar, 74, was convicted this March in Montana of negligent homicide of his 35-year-old son, Wesley Sindelar. He was originally charged with deliberate homicide, or first-degree murder. James' wife Victoria was witness to her husband's shooting and it was not deliberated at trial that James killed his son. Rather, his only hope at defense rested on proving that the son had helped the gun discharge by wrestling with his father over it.
Meanwhile, prosecutors introduced evidence that the hammer was down on James' pistol, making his claims that his son had tried to pull the gun from his hands and triggered its discharge less likely. Jurors chose to convict Sindelar of the negligent homicide.
Prison officials say Sindelar was the only person at the Yellowstone County Detention Facility (from whence the autopsy photos bear a postmark) who would have had access to the bloody photos. Sindelair has been awaiting his June sentencing hearing at the facility, and could have access to the photos from his defense attorney. Defendants have legal access to their case evidence prior to trial and their attorneys are usually allowed to provide them with those materials while they are incarcerated.
Sending gory autopsy photos, one of which was in color, to your victim's wife, however, is arguably not so legal. Authorities are seeking a handwriting sample to confirm that Sindelar was the one that sent the photos. The prosecutor on Sindelar's case has stated that she does not plan to file new charges against Sindelar for the harassment. Rather, she stated that she intends to use the evidence at his homicide sentencing scheduled for June.
At sentencing, judges are allowed to consider mitigating factors (which can lessen sentencing) as well as aggravating factors (which can increase a sentence). The intentionally cruel manner of the photos and the note could make it likely that, if the handwriting investigation checks out, the judge would consider this an aggravating factor.
Without a prior criminal record, Sindelar faces up to 20 years in prison. The prosecution had stated prior to the autopsy photos incident that age would inevitably be a mitigating factor in Sindelar's sentencing. At 74 years of age, he would be 94 by the time he was released if sentenced to the full term. This is so close to an effective life sentence that it could persuade a judge to give a lighter sentence.
The effect his age will have on his sentencing now, however, remains unclear. Judges are allowed to determine whether aggravating circumstances outweigh any mitigating ones in making sentencing decisions.
For a man that spent his entire murder trial defending himself by insisting that his actions were purely accidental, the ominous and grisly nature of the autopsy photos and note seem oddly intentional.
If you or someone you love has been charged with a crime, please contact the experienced criminal defense attorneys at Arnold & Smith, PLLC. Our attorneys stand at the ready to defend you against state or federal charges. Please contact Arnold & Smith, PLLC today at (704) 370-2828   or find additional resources here.
About the Author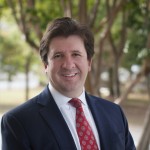 Brad Smith is a Managing Member of Arnold & Smith, PLLC, where he focuses on the areas of criminal defense, DUI / DWI defense and traffic defense.
Mr. Smith was born and raised in Charlotte. He began his legal career as an Assistant District Attorney before entering private practice in 2006.
In his free time, Mr. Smith enjoys traveling, boating, golf, hiking and spending time with his wife and three children.
Sources:
http://billingsgazette.com/news/crime/billings-man-guilty-of-negligent-homicide-in-son-s-shooting/article_8c824dd4-d410-5013-98e9-c152364211c3.html
https://www.rawstory.com/2016/05/horrified-family-receives-pics-of-prisoners-autopsy-from-jail-for-your-family-album/
Image Credit:
https://commons.wikimedia.org/wiki/Category:Grief#/media/File:Grief_(497665269).jpg
See Our Related Video from our YouTube channel:
https://www.youtube.com/user/ArnoldSmithPLLC?feature=watch
See Our Related Blog Posts: