Charlotte Criminal Lawyer Brad Smith answers the question: "Am I allowed to videotape an interaction with police? Can they make me stop filming?"
An important decision in a Georgia death penalty case was finally revealed after the Supreme Court spent more than seven months debating the matter. The High Court issued a 7-1 verdict reversing lower courts that had denied a death-row prisoner's appeals based on racial bias. Though the man was not freed, the ruling does dramatically increase his chance at receiving a new, and hopefully fairer, trial.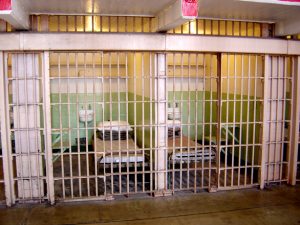 The case involved a Georgia man named Timothy Foster who was convicted of murdering an elderly white woman nearly 30 years ago by an all white jury. For years his lawyers have appealed, claiming that their client deserved a new trial. Georgia courts have routinely ignored the appeals, deciding that Foster was not the victim of race bias.
What brought the case renewed attention was the recent discovery of notes from the prosecutors, which seemed to indicate a focus by prosecutors on the racial makeup of the jury pool. Specifically, juror questionnaires that checked "black" as the race were circled and another list of "definite NO's" contained the five black potential jurors. In another glaring bit of evidence, during closing arguments the prosecutor called on the all white jury to impose the death penalty to "deter other people out there in the projects." The notes, which proved to be critical to the recent success, were discovered thanks to an open records request by the defense team.
The Supreme Court heard the case and, even during oral argument, some justices made clear that they believed race had clearly played a role in the prosecution's strategy. Justice Kagan said at some point that what really happened was "they wanted to get the black people off the jury."
Writing for the majority, Chief Justice Roberts said that the focus on race in the prosecution's files clearly demonstrated that there was a concerted effort to keep black jurors off the jury. The thinly veiled reasons listed for challenging the jurors weren't compelling according the Court, because the same characteristics existed among white jurors who were not objected to. The Court also faulted prosecutors for changing their story about why some jurors were challenged and others weren't for misrepresenting the record.
The Supreme Court held that, given the focus on race as a factor in jury selection, Foster had his constitutional rights violated, reversing earlier decisions by Georgia courts. As such, Foster has a fairly easy path to getting a new trial.
Though Foster's is a glaring example of the impact that race can have during a criminal proceeding, there is unfortunately ample evidence to suggest it is a fairly widespread problem and not limited to Georgia. A study in Louisiana found that would-be jurors who were black were three times more likely to be struck than non-blacks. In Alabama, a study over four years found that prosecutors sought to remove 80% of all blacks from jury duty, leaving the area with jury pools of one or even no black members. Finally, in North Carolina, a 2012 study found that blacks were twice as likely to be struck from juries by prosecutors. All compelling evidence that race absolutely does play a role in criminal cases, often to the very real detriment of defendants.
If you or someone you love has been charged with a crime, please contact the experienced criminal defense attorneys at Arnold & Smith, PLLC. Our attorneys stand at the ready to defend you against state or federal charges. Please contact Arnold & Smith, PLLC today at (704) 370-2828   or find additional resources here.
About the Author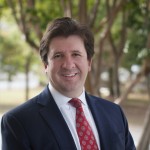 Brad Smith is a Managing Member of Arnold & Smith, PLLC, where he focuses on the areas of criminal defense, DUI / DWI defense and traffic defense.
Mr. Smith was born and raised in Charlotte. He began his legal career as an Assistant District Attorney before entering private practice in 2006.
In his free time, Mr. Smith enjoys traveling, boating, golf, hiking and spending time with his wife and three children.
Sources:
http://www.usatoday.com/story/news/politics/2016/05/23/supreme-court-race-black-jury-discrimination-death-penalty/78642468/
Image Credit:
http://www.freeimages.com/photo/prison-1579221
See Our Related Video from our YouTube channel:
https://www.youtube.com/user/ArnoldSmithPLLC?feature=watch
See Our Related Blog Posts: