J. Bradley Smith of Arnold & Smith, PLLC answers the question "Can I be arrested without evidence against me?"
The prosecution of a former New York City police officer who federal prosecutors say participated in "a concerted criminal plot to kidnap and eat women" has raised concerns that his case will set a precedent for so-called "thought-crime" prosecutions.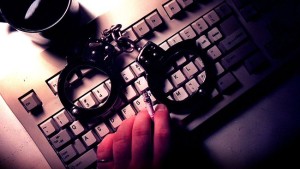 The United States charged Gilberto Valle in 2012 with violation of 18 U.S.C. § 1201, for seeking to "seize, confine, inveigle, decoy, kidnap, abduct, and carry away and hold for ransom and otherwise, a person[.]" In his indictment, the government alleged that Valle "communicated [over the internet] with a co-conspirator… about kidnapping, cooking and eating body parts of a woman." The indictment also alleges that Valle accessed a law-enforcement database without authorization and traveled to Maryland to meet with a potential victim.
In 2013, a federal jury convicted Valle of conspiracy to commit kidnapping and of conducting a computer search of a federal database that exceeded his authorized access. Last year, a federal judge dismissed the conspiracy charge, agreeing with Valle that the government failed to prove "that he and his alleged co-conspirators entered into a 'real' agreement to kidnap one or more women.'"
Much of the government's kidnapping-conspiracy evidence came from internet "chats" in which Valle and three alleged co-conspirators discussed "in graphic detail kidnapping, torturing, raping, murdering, and cannibalizing women." On his profile on the fantasy sexual fetish website where the chats occurred, Valle said he liked "to press the envelope, but no matter what I say, it is all fantasy."
In dismissing the conspiracy charge, the District Court noted that the conspiracy "existed solely in cyberspace," that Valle's co-conspirators were located in New Jersey, India or Pakistan, and England, and never exchanged accurate contact information or even sought to learn each other's true identities. The conspiracy was one in which "no one was ever kidnapped, no attempted kidnapping ever took place, and no real-world, non-Internet-based steps were ever taken to kidnap anyone."
Finding Valle guilty of conspiracy based on online statements, lawyers Hanni Fakhoury and Jamie Williams wrote in Gizmodo, would be the equivalent of finding Valle guilty of a "thought crime."
Valle appealed his conviction under the Computer Fraud and Abuse Act, and that appeal is pending before the United States Second Circuit Court of Appeals. The Act makes it illegal for persons to intentionally access a computer without authorization or in excess of authorization. The Act does not define the terms "without authorization" or "in excess of authorization," and critics say this has opened the door to prosecutors to target perceived misbehavior that has nothing to do with hacking.
In Valle's case, prosecutors allege that he used a New York City Police Department software program that linked databases from certain federal, state and local law-enforcement agencies to search for woman he had known in high school—a woman prosecutors say Valle wanted to kidnap. No evidence was produced showing Valle used any of the information he accessed from his patrol-car computer in furtherance of a kidnapping conspiracy, and his defense counsel pointed out that he never shared the information with alleged co-conspirators.
The District Court let Valle's conviction under the Computer Fraud and Abuse Act stand because, it reasoned, he had no law-enforcement purpose for accessing an alleged potential victim's information in his patrol-car computer.
A decision in the case is expected later this year.
Arnold & Smith, PLLC is a Charlotte based criminal defense, traffic violation defense and civil litigation law firm servicing Charlotte and the surrounding area. If you or someone you know needs the assistance of an experienced criminal defense attorney in Charlotte, North Carolina, please contact Arnold & Smith, PLLC today at (704) 370-2828   or find additional resources here.
About the Author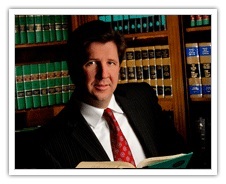 Brad Smith is a Managing Member of Arnold & Smith, PLLC, where he focuses on the areas of criminal defense, DUI / DWI defense and traffic defense.
Mr. Smith was born and raised in Charlotte. He began his legal career as an Assistant District Attorney before entering private practice in 2006.
In his free time, Mr. Smith enjoys traveling, boating, golf, hiking and spending time with his wife and three children.
Sources:
http://gizmodo.com/when-does-online-fantasy-become-criminal-conspiracy-1693048478
https://www.eff.org/document/district-court-valle-opinion
https://www.eff.org/issues/cfaa
http://www.justice.gov/usao/nys/pressreleases/March13/ValleVerdictPR/Valle,%20Gilberto%20Indictment.pdf
Image Credit: 
http://commons.wikimedia.org/wiki/File:Computer-police.jpg
See Our Related Video from our YouTube channel:
https://www.youtube.com/user/ArnoldSmithPLLC/videos
See Our Related Blog Posts: